Regardless of what some may say, Google AdSense still stands out as the best monetizing platform for original content creators, and particularly bloggers will tell you that.
However, suddenly, there was a need for an alternative. Even though it seems that Google AdSense is a dominant way of making money online today, its flaws caused the growth of competition. There are several practical reasons why content creators move to other monetizing platforms.
Sometimes it takes a lot of effort and time to get approval, ad suspensions, etc., so the publishers are nowadays seeking alternative ways to generate profits online.
We are here to lay out the best nine alternatives to Google AdSense.
1. Media.net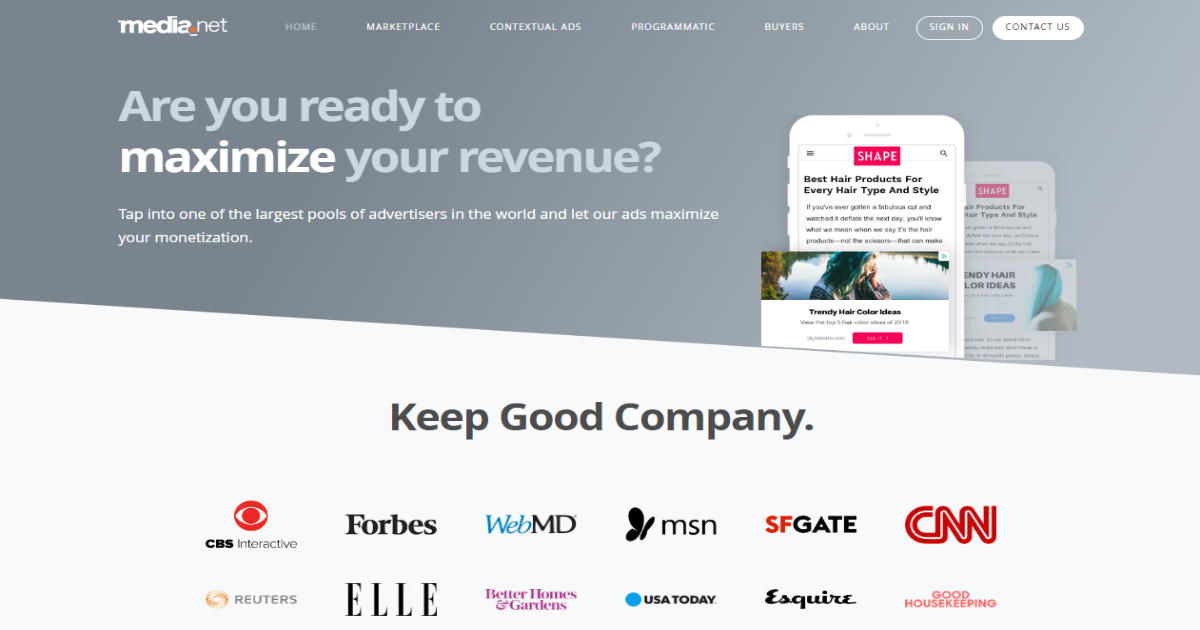 On the top of the list is Media.net, Google AdSense's direct competition operated by Bing and Yahoo. You monetize the content with access to searches from Bing and Yahoo.
Since the search market is large, you get access to content-driven publishers, and there is your chance to maximize your revenues and capitalize on the market size.
The key with Media.net is contextual ads which are worldwide known today. It was the first fully manageable side-bar header bidding platform that lets users get the best results with minimal effort. However, Media.net prefers clicks from the US, UK, and Canada.
2. AdThrive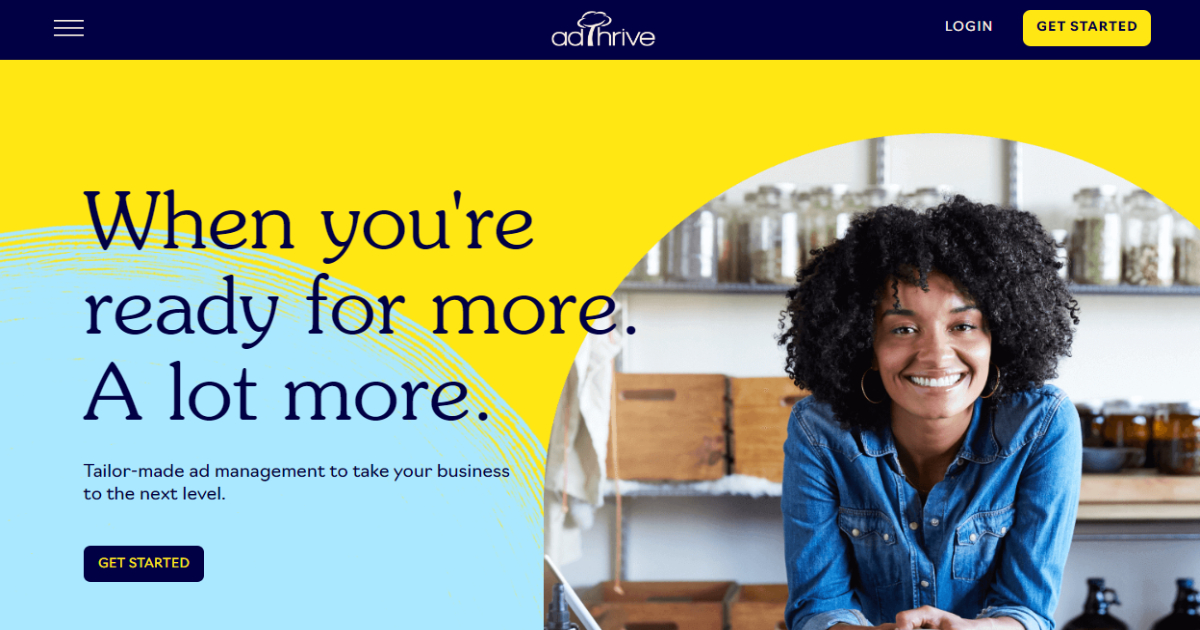 AdThrive is one monetizing platform that secures good care for content creators and bloggers. This network gives a reasonable cost per impression rate and will carefully operate with publishers and advertisers to make sure only the best-suiting ads are viewed on the site.
AdThrive will offer reasonable assistance in setting up your ad tactics. That way, your site gets ads for high-quality products from famous and respectable brands.
3. PropellerAds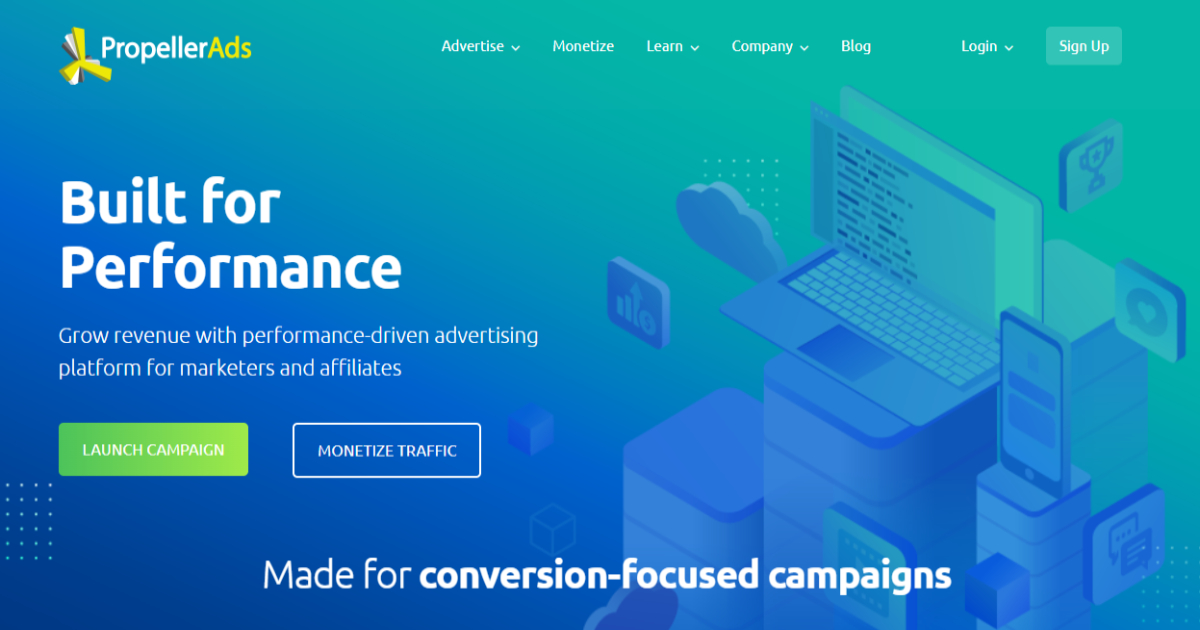 PropellerAds is a growing platform that offers diverse advertisement formats such as banners, push notifications, links, etc. PropellerAds is simple to use as a good network and offers automated ad optimization. It is well known for its pop-under ads, which bloggers might find a little too aggressive.
There are also native ads, banners, and video commercials. PropellerAds makes a proposition to its users for a push notification ad to such channels.
4. ValueImpression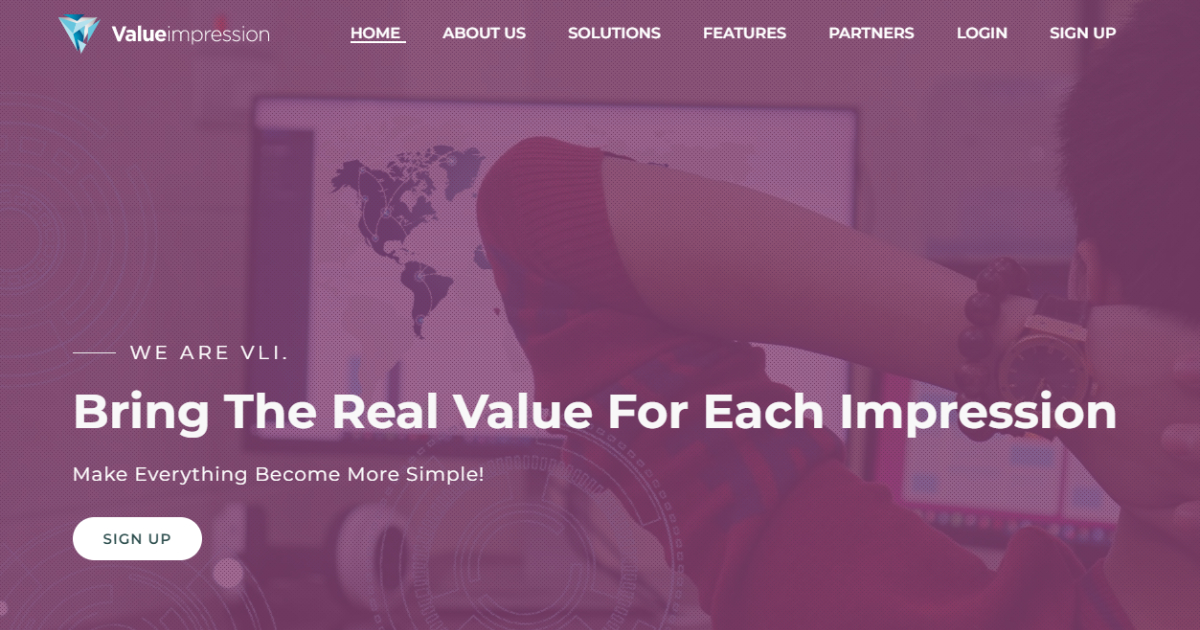 Unlike Google AdSense, which can be pretty complicated for inexperienced users and novices, ValueImpression is yet another simple-to-use network that allows anyone to get good results. It doesn't require you to have tens of thousands of monthly sessions like other alternatives discussed above.
Some view it as the best AdSense alternative because it will enable you to generate higher revenues than AdSense.
5. AdRecover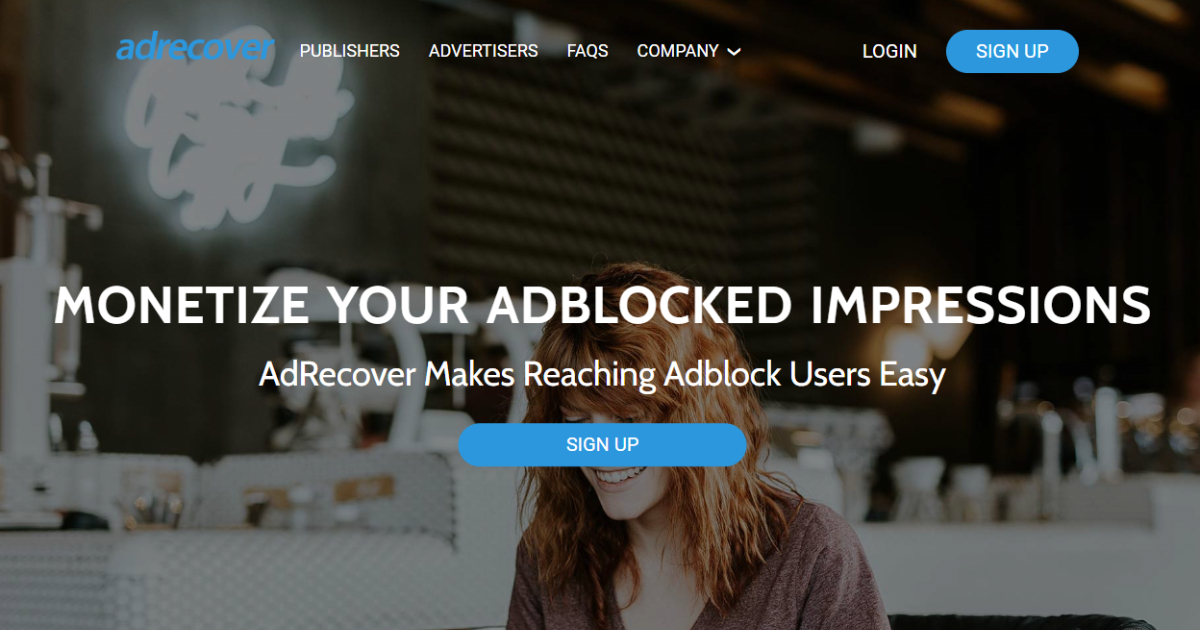 AdRecover is the choice of those whose income deteriorates due to the Adblocker. Since it made the partnership with AdBlock, it is in line with terms of use serving static, non-intrusive, and compliance ads on the systems that contain ad-blocking software.
In the beginning, you should have at least 10.000 visitors monthly to run AdRecover. However, to start with AdRecover, the user should have at least 10,000 visitors per month. The approval comes after the analysis of the traffic of your web for about a week, and then it starts showing ads.
6. RevContent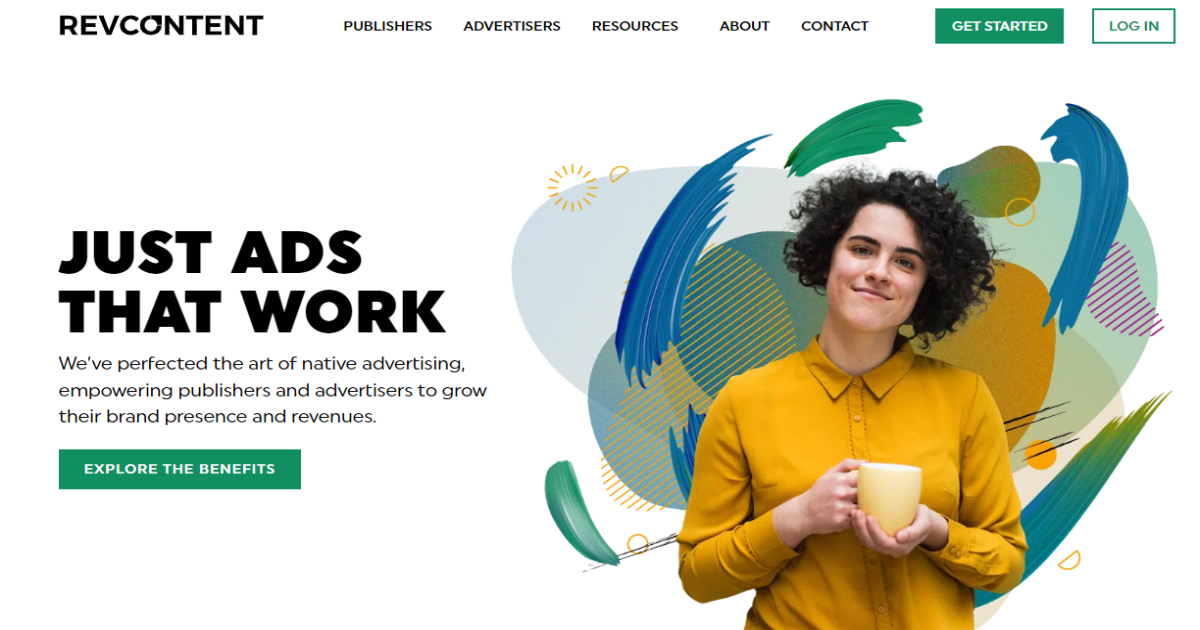 Well-known for its native ads, RevContent is an excellent choice for those wishing to merge on-site pages. Its reputation as an excellent alternative to AdSense shows great respect for advertisers and publishers. Ads are highly targeted for that purpose, but the network offers ads for different devices and media.
7. RevenueHits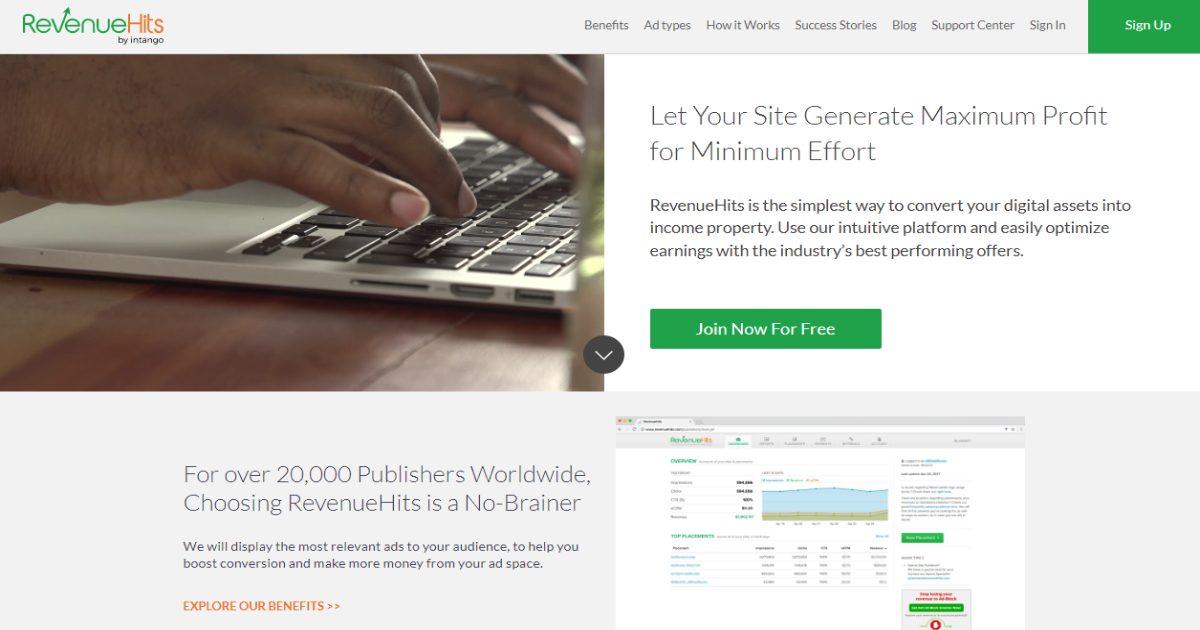 RevenueHits is a platform that makes its way into the group of reliable monetization networks. Its growing ad optimization tool gets the essential information from ad performances and calculates where to put it to maximize revenues. It is worth trying, although it is less popular among other monetizing platforms – for now.
8. Monumetric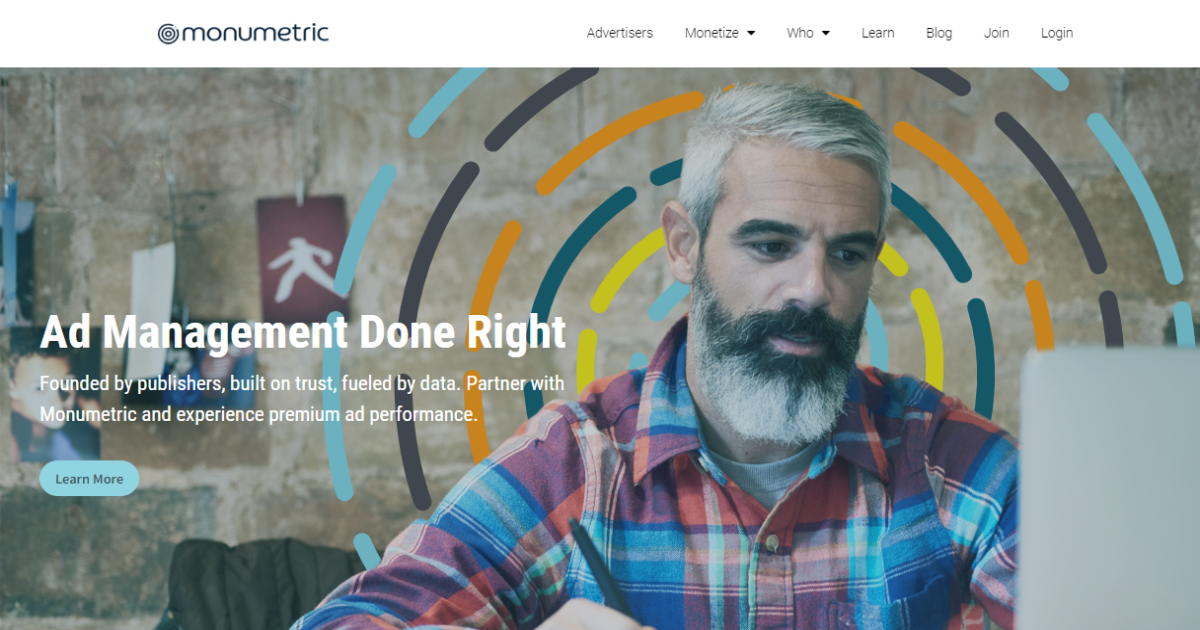 One of the famous so-called monetizing networks for bloggers is called Monumetric. Indeed its focus was on developing advertisement systems that answer the needs of bloggers. Bloggers want well-placed, high-quality, relevant ads for their site and content. That's because of the communication channels it cultivates.
9. Infolinks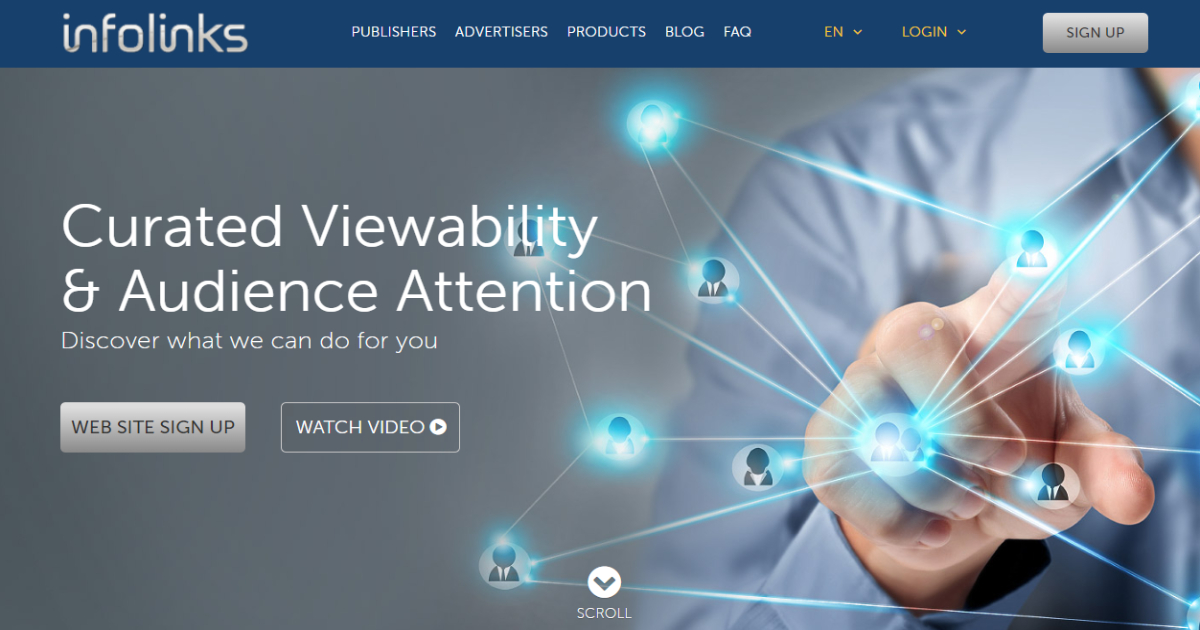 Finally, the one that tends to deliver brand messages to all the engaged users – is Infolinks. Fully customizable ads ensure an excellent placement to increase the click-through rate without significantly tweaking your website. Intelligent algorithms will take care of the estimation of the relevance of the ad.
So far, it serves over 100.000 sites in more than 120 countries.
Conclusion
Users often stick to the first ad network and miss additional and perhaps higher revenues when choosing the first ad network. Once they do, they stick to it and therefore risk missing better-paying alternatives or more suitable ad formats.
AdSense alternatives vary, and every publisher or website owner should try out several different monetizing options over time to determine which ones create the highest passive income.