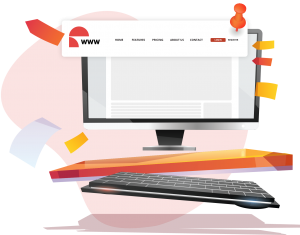 We created four pages just as an example. Here you can see what a sticky menu looks like when created with WP Sticky.
The other examples will show you a sticky title, widget, and multiple sticky elements in actions.
Also, each page holds the details about all the basic settings you have available in the PRO version of the plugin. If you need even more, check the advanced settings.
Example pages: