Over the last few years, people have started using online video interviews when looking for new employees, especially with more people transferring to home offices. The process is much quicker, easier, and more convenient for employers and employees. It may be most beneficial for businesses not to require their employees to live in the same city, country, or continent.
Since this topic is growing, many new options have just hit the market, and you might feel lost in the number of them. But, even though this whole process has become effortless, the job of finding a good platform on which you can perform these interviews is not that easy.
For this reason, we have made this short list that we think could serve everyone and has everything you need to conduct a successful business interview.
So if you are ready, let us introduce you to some of our top choices.
1. Rumble Studio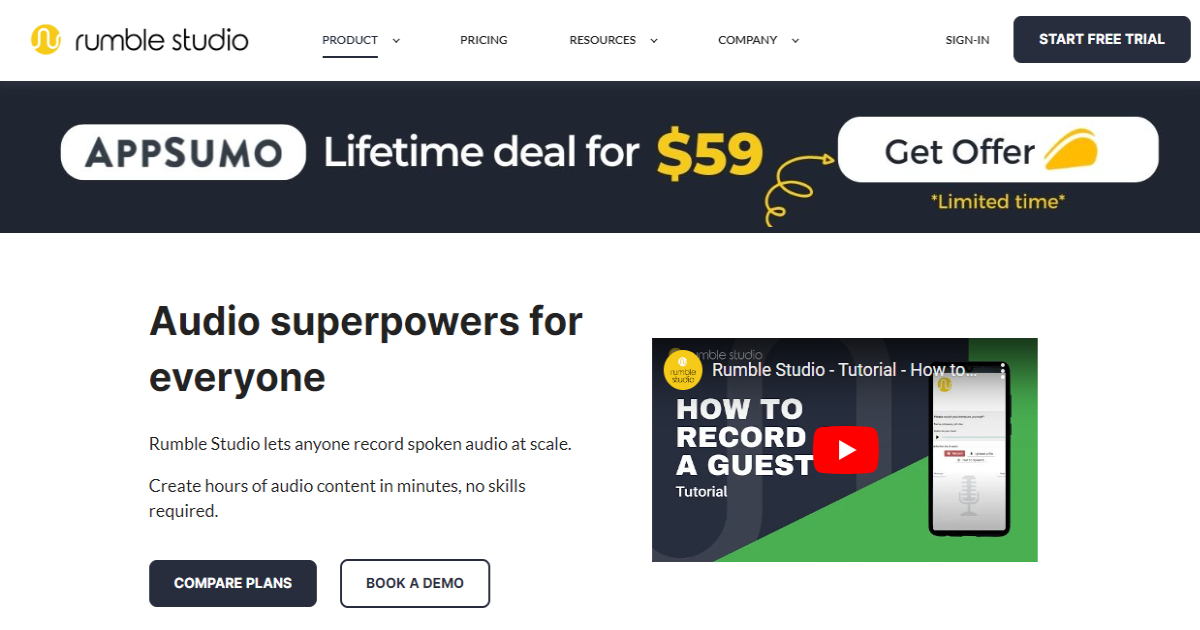 The first place on our list is reserved for Rumble Studio. The reason for this is the fact we strongly believe this platform gives you all you need. You can start by making an interview landing page in which you can ask questions to the people applying.
Their answers can be in the form of videos, text, images, voice recordings, or whatever they decide. The platform even allows you to conduct more than one interview at a time, so you do not have to waste your time, or people do not have to wait for you for long periods.
Thanks to the collaboration feature, you can collaborate with your team members and review the interviews you have just had. On your dashboard can be found any segment of your interviews, and you can do anything with them (share, download, etc.).
This tool even supports podcast creators by allowing them to adjust their audio fully. The tool is customizable and builds the best connection between you and your applicants. We believe this is the best tool for this purpose on the market, and the price is minimal for the number of features you are getting.
It is worth taking a closer look at.
2. Podcastle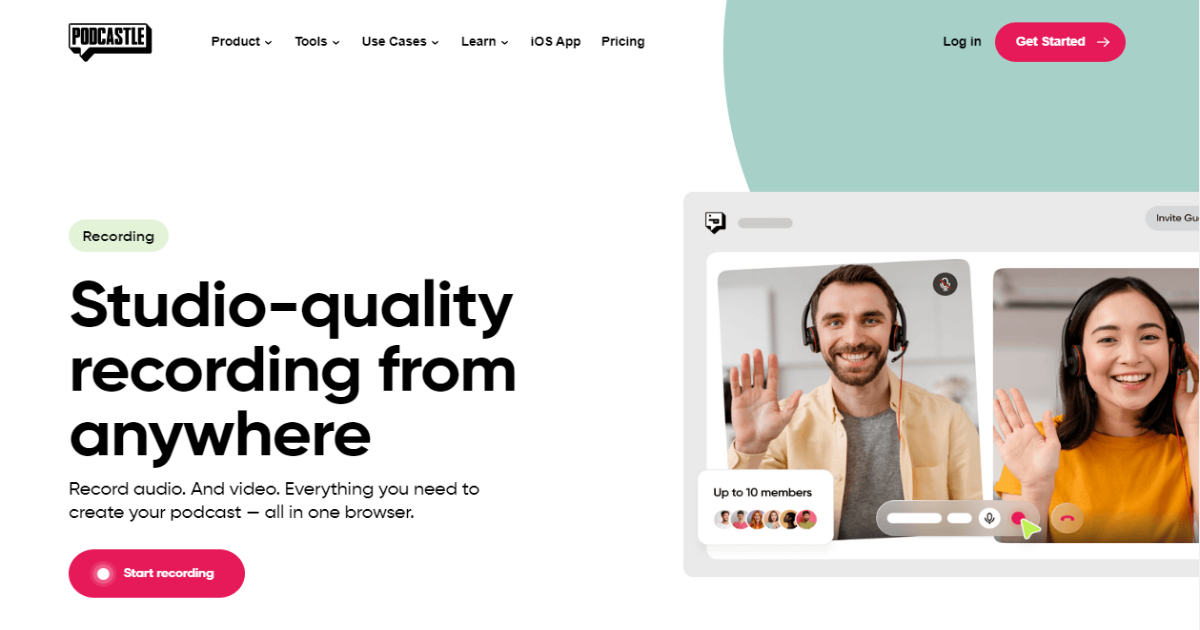 This platform deserves to be mentioned in our today´s list also. The Podcastle offers a free package in which you get the most basic features, but if you are not looking for anything professional, this might do you good.
You will be presented with a dashboard on which you can upload your files, record, and also conduct online interviews. It is straightforward to use but will get the job done.
3. Riverside.fm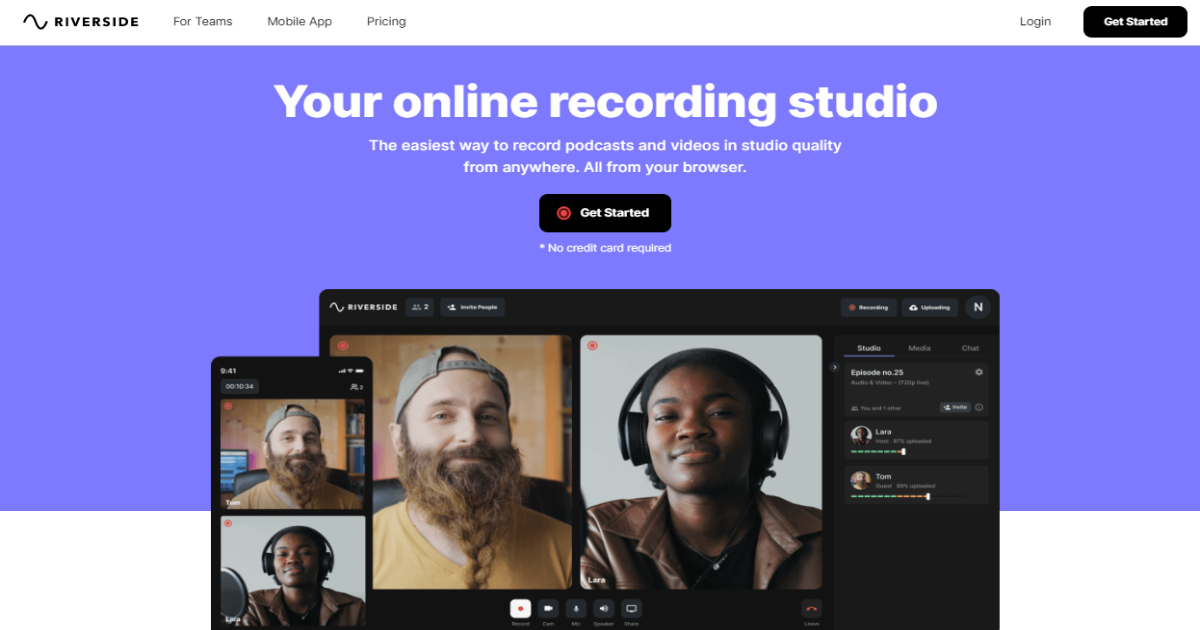 Riverside.fm is a platform on which you can upload and edit your audios with only a few clicks of the button. You can upload videos and audio.
The tool is also available on Android and iOS devices so you can take it anywhere. You can add a transcript to your media in seconds, schedule and invite people to your online events, share screen recordings, and more.
4. VideoAsk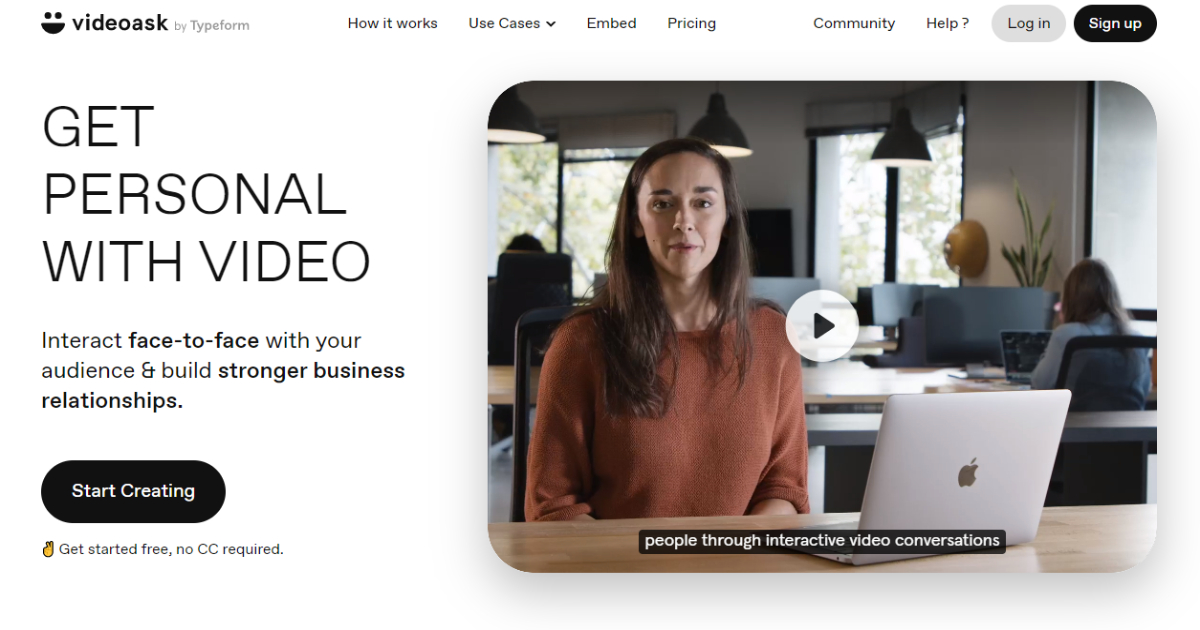 VideoAsk allows you to interact with people using video, audio, images, or text. It is perfect for job interviews since people can express themselves whichever way they like. Moreover, it is super easy to use and gets the job done with only a few clicks of the button. All you have to do is upload your content, edit it to your liking and pass it on to whomever you want.
Conclusion
These platforms will serve their purpose and help you conduct your interviews without hassle. But, once more, we would like to point to the greatness of  RumbleStudio. It is our go-to tool, and we will always recommend it regarding this topic.
We hope you have found a tool that you think will be good for you and that we have ended your search.