As a web design agency, you're constantly tasked with staying up to date on the latest industry trends and delivering effective results for your clients. In order to remain competitive in the ever-evolving landscape of digital marketing, it is essential to grow your agency using the most appropriate tools. White-label web development services provide agencies with an efficient way to scale their business while saving time, money, and resources associated with traditional web projects. This post will explore various tips on how to grow a web design agency. We'll also show how utilizing white-label service providers can help expand a successful web design agency. Get ready to learn more about solutions that can lead you toward success!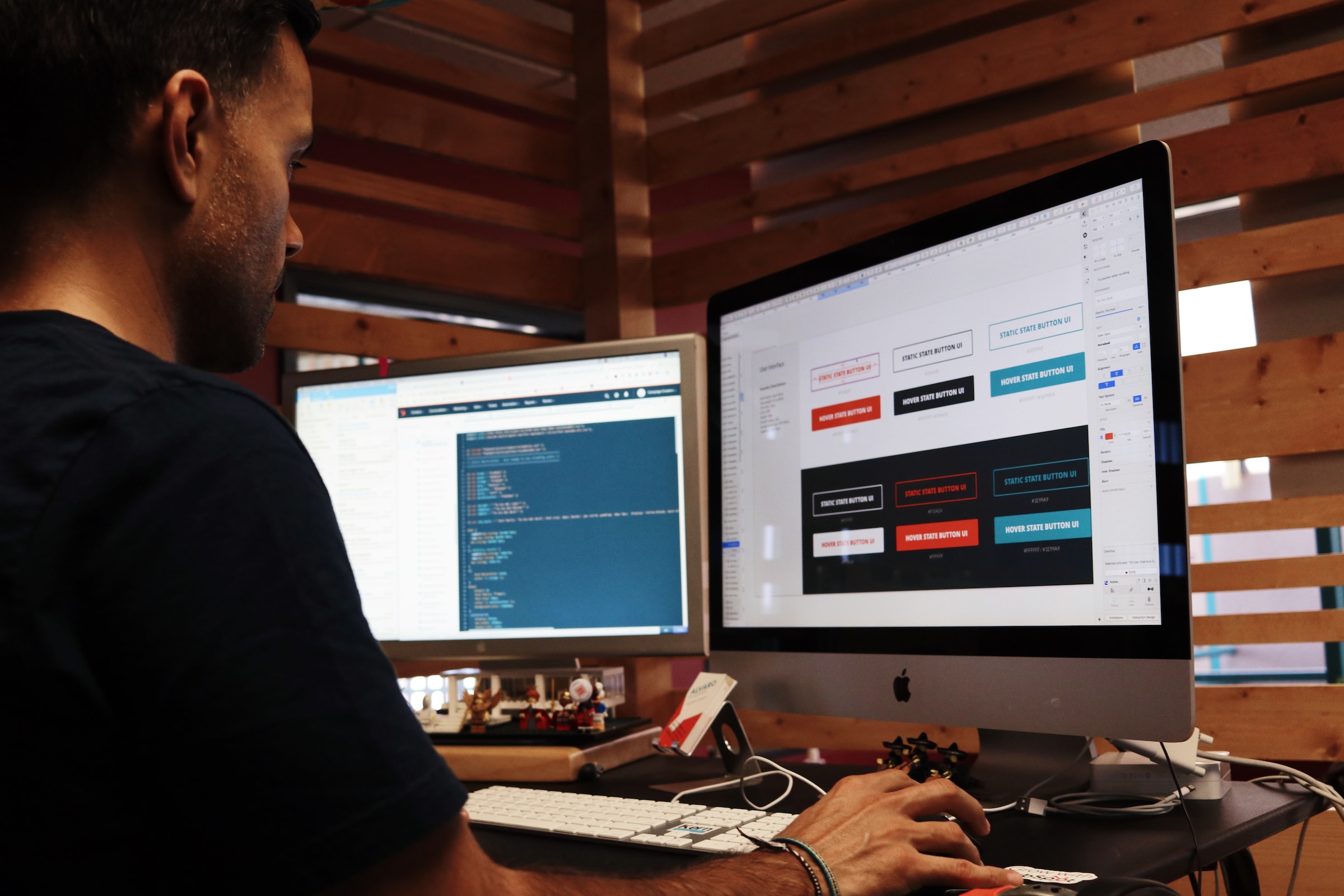 Take Advantage of Research and Trends in Web Design
First of all, keeping up with the latest design trends and technologies is crucial for any web designer. It's not just about creating a visually stunning website, but ensuring it functions seamlessly on different devices and platforms. By taking advantage of research and staying informed of emerging trends, you can create designs that not only look great but also meet current standards. For instance, sticky website elements look attractive and help in adjusting website navigation.
Whether it's incorporating responsive design or optimizing load times, investing in the latest tools and technologies will not only keep your clients happy but also keep you ahead of the competition. So staying informed means staying ahead of the game.
Develop a Strong Portfolio and Promote It
Having a strong web design portfolio is crucial for attracting new clients. A great portfolio not only showcases your skills and experience as a designer but also shows potential clients what you're capable of creating. You can create a portfolio on your website and on other platforms that feature design services.
What a Web Design Portfolio Should Include
Your web design portfolio has to feature all services you offer and all examples of your work that showcase your skill and expertise. It should include a range of projects that demonstrate your design capabilities, such as
web graphics,
landing pages,
UX/UI design elements,
logos,
branding elements, etc.
It should also include information about the tools and technologies used to create the designs.
How to Organize a Web Design Portfolio
Your portfolio can be organized by
type of project (such as logos, graphics, landing pages, etc.)
client (if you completed several projects for clients)
industry
technology used.
No matter what way of presenting your design portfolio you choose, it should be easy to navigate, with clear descriptions of each project.
How to Share a Web Design Portfolio
Besides creating a portfolio, it's vital to promote it and let others see your work. Social media platforms such as Instagram, Twitter, and LinkedIn provide ample opportunities to share your portfolio with a wider audience without spending a dime. By creating posts that showcase your work, using relevant hashtags, and engaging with potential clients, you can increase your visibility and attract new customers.
If your web design agency's website has a blog, you can describe specific cases and then share them. With a strong online presence and an eye-catching portfolio, you'll be well on your way to growing your web design business. You can also create a mobile app to showcase your design portfolio to clients. Apps are a great way for your clients to browse your work.
Focus on Customer Service
As a business owner, you know that customer satisfaction is key to success. When it comes to website design, you want to ensure that your customers have a seamless experience from start to finish. That's why it's important to focus on customer service and always be available to address any questions or concerns they may have. By being attentive and responsive, you're showing your customers that their needs are a priority. This not only builds trust and loyalty but also increases the chances of repeat business.
You can create a special questionnaire for your customers when they address you. The best customer service means understanding the client's needs. So, you can ask questions to get a full vision of your customer's requests. Then, completing the design will take less time, and you are more likely to get satisfied customers and more orders that help your agency grow.
Invest in White-label Web Development Services
Another way of growing your web design agency is by using white-label development services. Let's have a look at how this type of service can benefit you.
Delegating Development Tasks to a White-Label Partner
You can have an amazing team of designers who perform their tasks perfectly and create astonishing designs. However, you may face a situation when your customers need not only design but also development. If your team doesn't provide development services and your clients ask you to recommend reliable developers, it's better to know who you can trust. This is where white-label web development services come in. By investing in these services, you can have complete control over how your design work is presented to clients. White-label web development services are particularly helpful if you want to expand your design services by offering web development. With white-label website development, you can focus on what you do best while leaving the technical work to the experts. In the end, this can save you time, effort, and money, while giving your clients the professional website they deserve.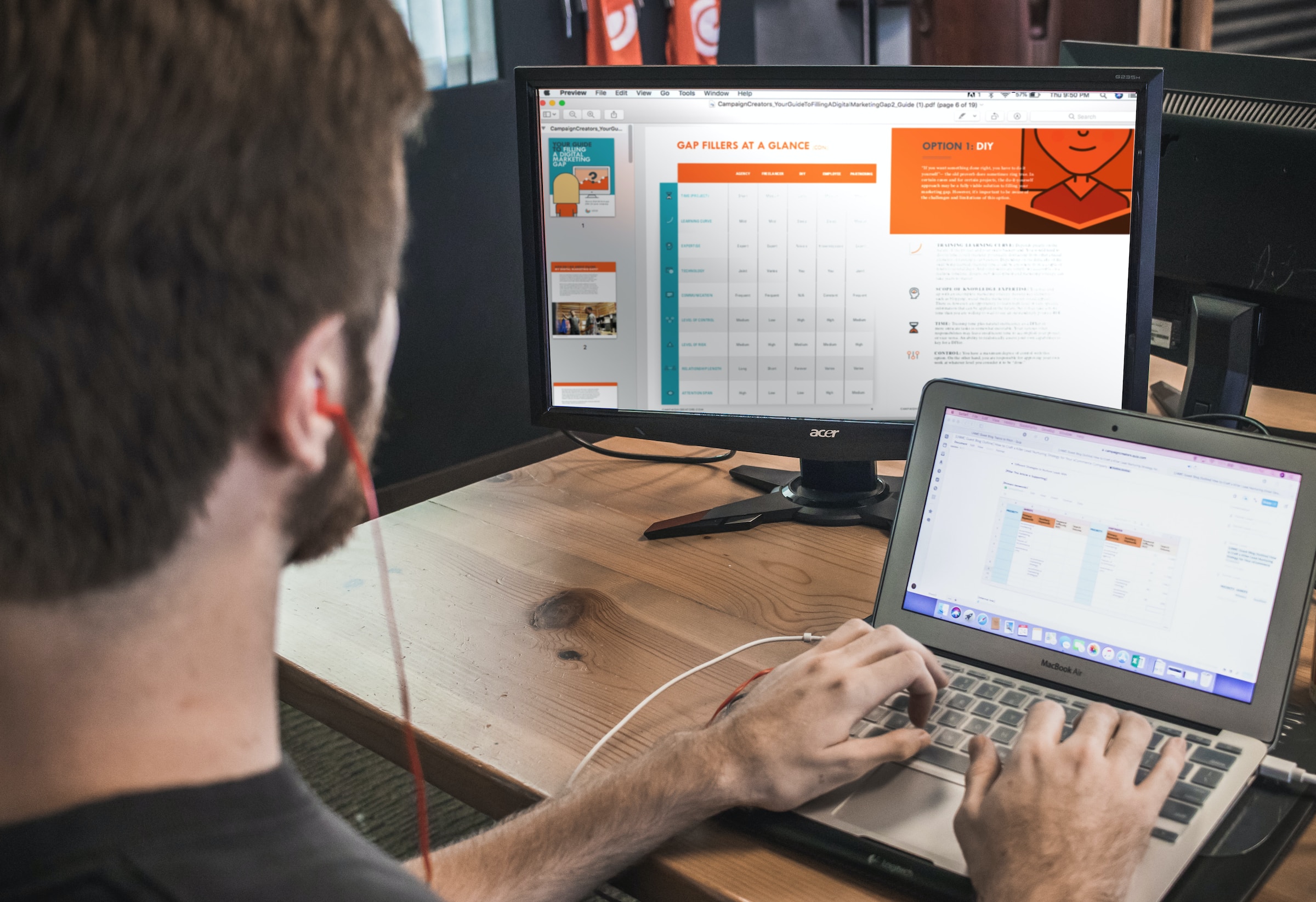 Expanding Your Expertise with White-Label Web Development
If your team does have developers and you offer development services along with design, white-label website development is a way to extend your expertise. If your developers lack some skills, you can delegate the tasks to your web development partner. By using different web development platforms like WordPress, Magento, Shopify, and many more, developers can cater to the diverse needs of your clients. With a wide range of platforms to choose from, you can select the one that best suits your client's specific requirements.
Likewise, if the number of projects that you need to complete is growing, your in-house development team may lack the time. So, white-label web development will let you finish all your projects on time, without the need to say 'no' to new clients. You'll be able to steadily grow your web design agency.
Summing Up
In conclusion, growing your web design agency requires considering several aspects. You'll need to stay up-to-date to ensure that your design services meet current standards and to attract new customers. Also, it's important to have a strong portfolio that showcases all your previous work and increases the trust of new clients. Then, it's vital to make sure your customers receive the best customer service so that they could come back to you with new orders. Lastly, working with white-label web development services, you have control over how to convert your design work into perfect websites and you can expand your services by offering a variety of development services to your clients.