Although it might sound paranoid, today's most popular search engines collect your personal information. Life without search engines would be impossible today because they make daily life easier. Google has been the number one search engine, but the truth is you compromise your privacy.
However, lack of privacy can be a severe problem for users nowadays, and if you are one of them, this article will hook you up with some alternatives that won't track you.
1. DuckDuckGo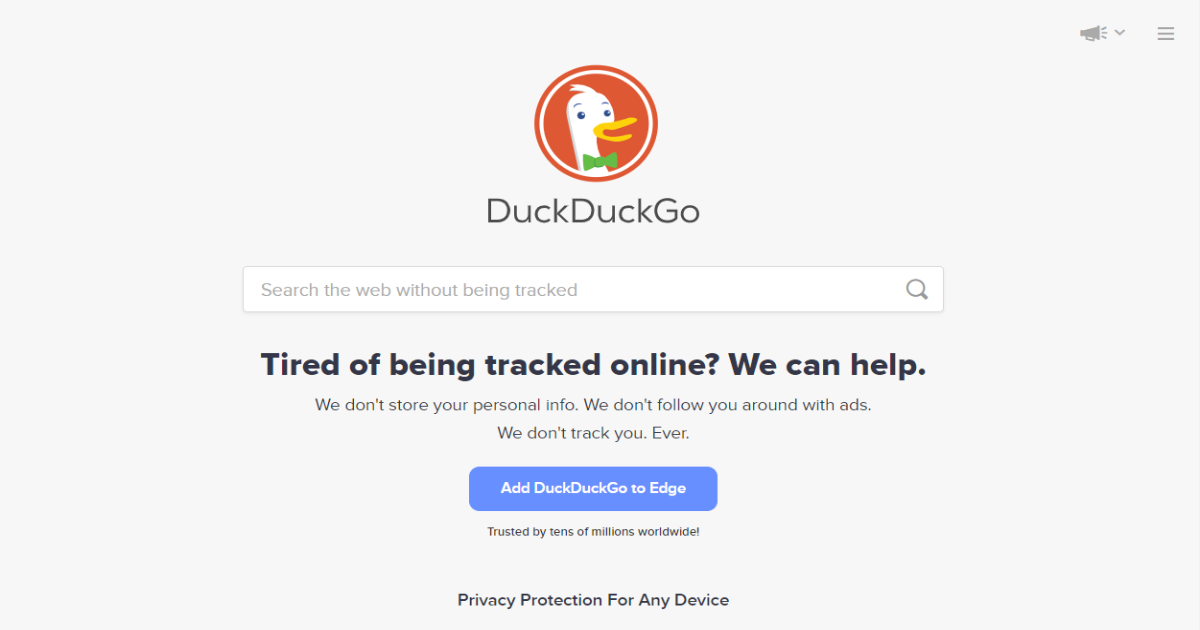 With an interface similar to Google's, DuckDuckGo is a private search engine that will go through more than 400 sources for your information. Neat and user-friendly, it includes the search from crowd-sourced sites, including Bing.
Regardless of who is typing certain words, this one will always provide the same results, which tells you that it doesn't track your clicks.
2. Qwant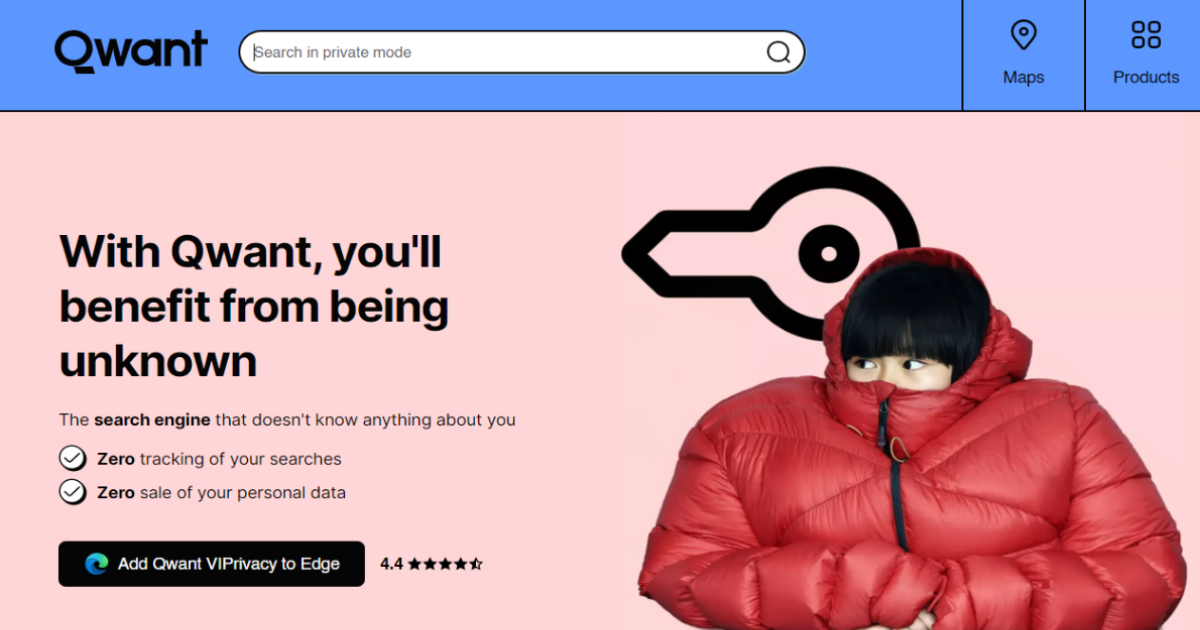 Developed in France, another search engine that aligns with the rules of GDPR is called Qwant. Qwant is an aesthetic and user-friendly interface that doesn't exert tracking on a user. Since it sticks with a no-collecting data policy, this one will not overwhelm you with intrusive ads.
On top of that, it is essential to mention that Qwant will pseudonymize your data to preserve anonymity. Unique identifiers will be removed from your data, so you are safe to go even if your IP and browser information is obtained.
3. Startpage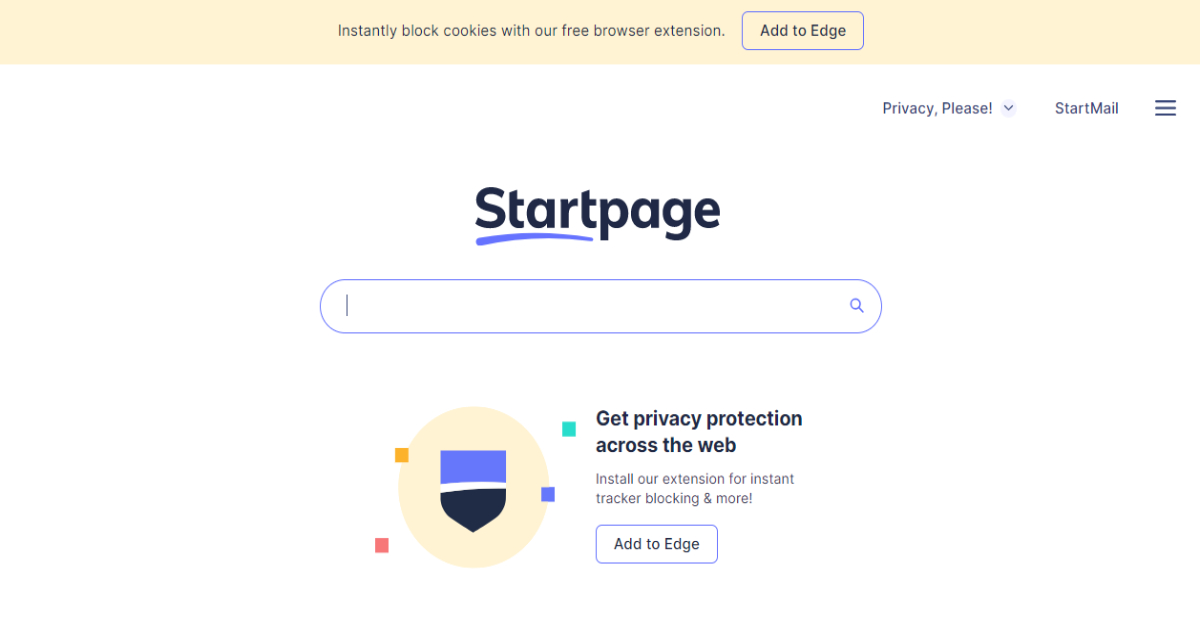 Startpage is another free search engine coming from the Netherlands. In the privacy and data regulations context, Startpage defends the EU legislative. This one will obtain google search results while keeping your privacy untouched. Like Google, users enjoy a user-friendly interface with fewer options.
"Anonymously view" is a feature that appears next to your search results and operates similar to VPNs, guaranteeing complete privacy.
4. SearX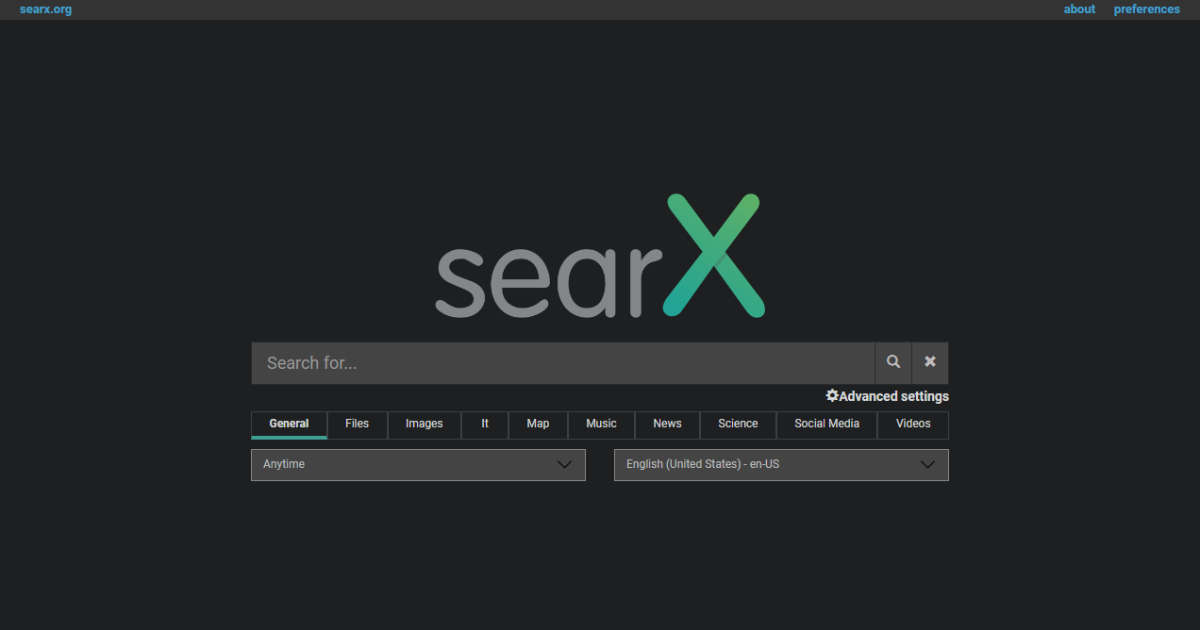 An open-source metasearch engine named SearX claims user privacy as the top priority. This one will go through and compile results from other 82 search engines, including Yahoo and Google.
User-friendliness was considered, and today SearX stands out as an alternative to Google search. Customization is an asset since SearX will let you use it for your search to a large extent.
5. Ecosia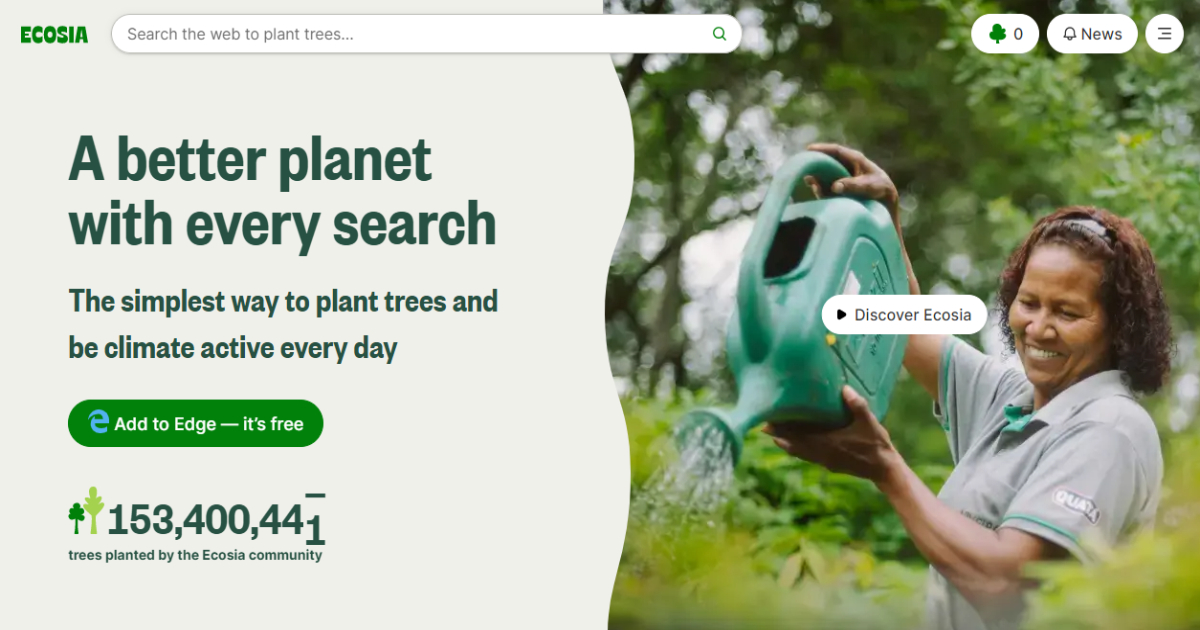 Ecosia is a search engine that gives 80% of its profits to organizations that promote registration. It is desirable to green activists and those who want a proper search with protected privacy.
Every time an ad is clicked, it will contribute to the green cause. Ads, as well as search results, come from Bing. No personally identifiable information will be given to Ecosia's partners.
6. Swisscows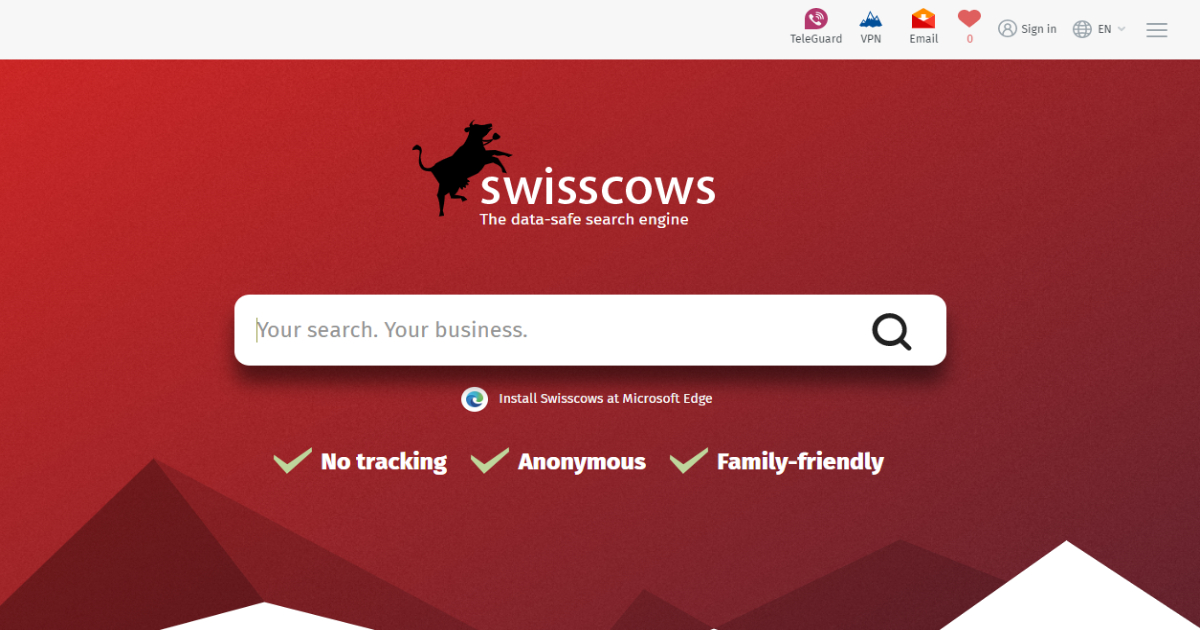 If you prefer solid colors and a neat search box, then you might go with Swisscows. Made in 2014. in Switzerland, this search engine swears in the privacy of every user. They own servers, and their data center is in the Swiss Alps, so geographically it doesn't belong to the EU or the US.
Search results come from the partnership with Bing. The family-friendly approach of this engine ensures that small children are saved from adult or graphic-sensitive content.
7. Mojeek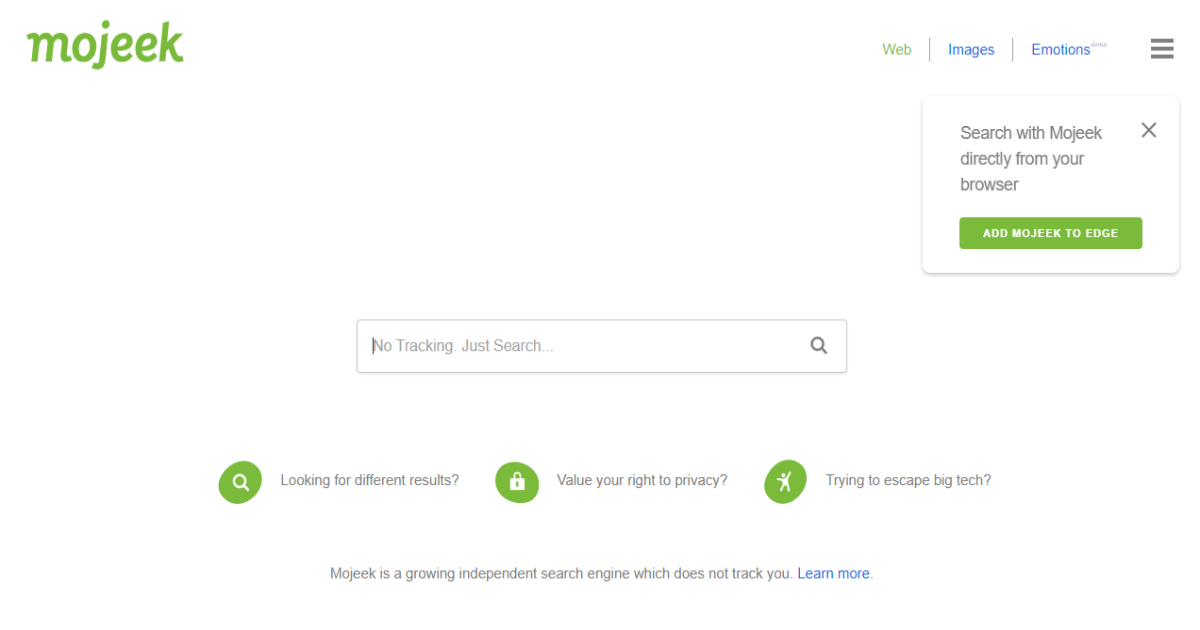 Last on our list is a UK-based free search engine with its technology – Mojeek. It has a decent interface and makes the results easily readable. Meanwhile, the servers are not entirely owned and managed. Mojeek will be an excellent choice for an anonymous internet cruise and a decent surfing experience for those who want to make a distance from Google.
In conclusion
No doubt that online searches are a part of our everyday life. However, the modern economy and dynamic competition among search engines resulted in a decrease in user privacy since the engines collect user data and place ads and whatnot to earn on you.
Private search engines might be the best solution for those who are not ready to give up on their privacy to get a piece of information. Search engines discussed above will make sure your search is private and confidential.