No matter what kind of business you are involved in, what you are most worried about is how productive you are. It is essential to be effective because you can get more work done and do it pretty fast. The problem comes in when you realize that you can't be on your A-game every day and that sometimes you will need help to get work done.
This is where Instaminutes comes into play.
What is Instaminutes?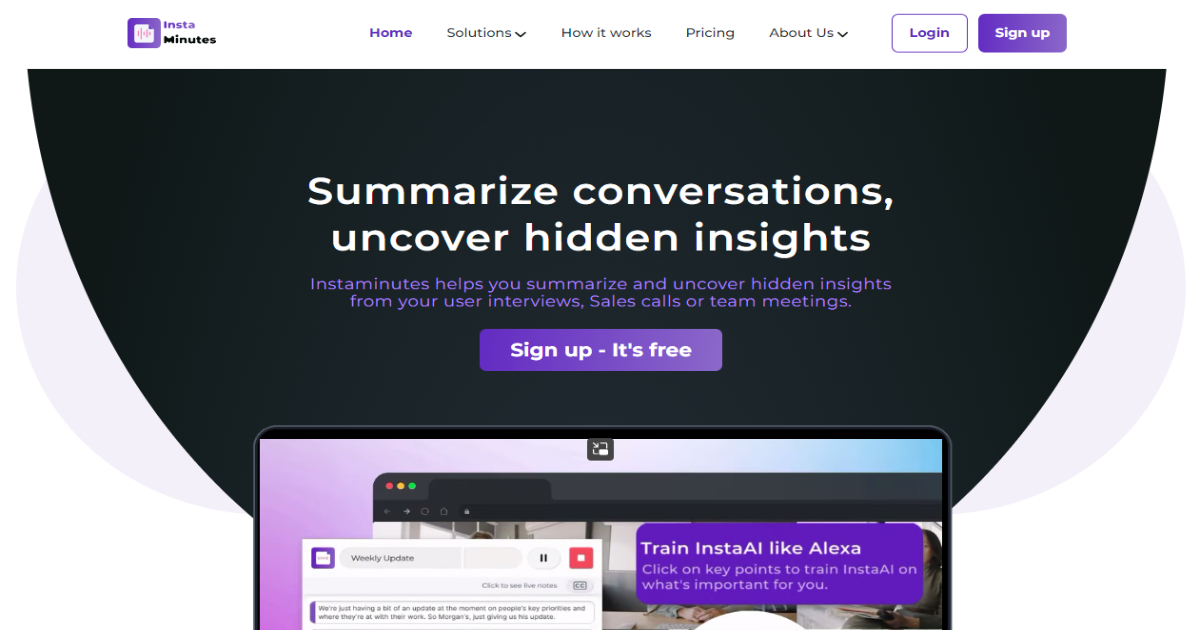 Instaminutes is an AI assistant designed just for you to help you summarize and analyze meetings.
When you use this AI assistant, you can not only summarize and transcript audio to text, and you can even plan and make decisions on essential parts of the conversation. This way, you can focus on what needs to be done without wasting even a minute of your time! You can also interact with your team and share whatever you want – from tasks to Q&A.
Safe sharing and cloud technology
Everything is possible with this AI assistant! You can choose which way is the easiest to share, and the list is lengthy because you have even 50+ options. You don't have to worry about your conversations or transcripts being leaked because Instaminutes is safe. It is encrypted, so nobody will have access to it or be able to read it. It is safely stored in the cloud, and you can access it anytime.
What makes this AI assistant better than others, and what makes it unique? Instaminutes is one of the best AI assistants for multiple reasons. One of the best parts is that Instaminutes is free, and the core product will always be free, so you don't have to worry about spending money on it, and everyone can afford it.
Audio-to-text transcript and more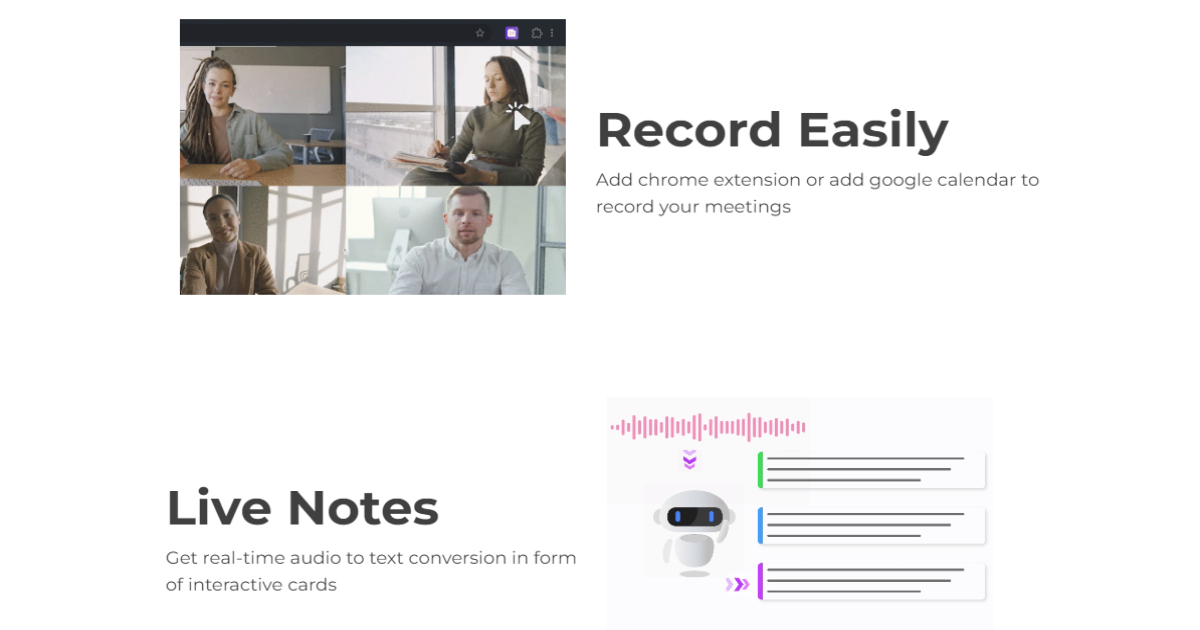 The second best thing is the purpose Instaminutes has. You can use any AI assistant to transcript your audio to text, but every one of them will do that and nothing else. With Instaminutes, you will not only get an audio-to-text transcript, but you will also get the key takeaways of the conversation in question.
This means that this AI assistant offers you something that not many assistants can provide, making it unique. You also get a real-time transcript and the power to train your AI assistant. On top of that, you can also edit it and access it whenever you want and need it if you add more key takeaways.
You can instruct your AI assistant to take better notes, and you can do it very quickly. You only need to use the Chrome extension in meetings and select every key point you find very important. This way, Instaminutes will learn about it and then make it independently.
Is there any other AI assistant that you can train? I don't think so. This is why you shouldn't miss the opportunity. Stand out from the rest and beat the competition.
To conclude
In this article, we have discussed AI assistants and named one of the best ones out there – Instaminutes. As we have already said, Instaminutes lets you summarize and make critical takeaways from your conversations and share them with your team.
You can work fast and work efficiently and even be able to train it to work the way you want it! With this AI assistant, you get everything and more. Get it today and transform boring audio-to-text transcriptions into just a ghost from the past.