TikTok is a social network and software for sharing short videos (15 to 60 seconds) with friends, family, and the rest of the globe. The videos mainly focus on dance videos, entertaining skits, and lip-syncing, all with filters and special effects to enhance the overall tale. Such content remains the most popular on the app today; however, you will also discover videos in other niches.
TikTok, unlike other social networks, does not support traditional advertising and does not yet compete with them in terms of advertising. TikTok will not provide you with a business profile or paid advertisements.
However, this does not mean that some brands have not already noticed how every new social network that gains much traction in such a short period is an ideal medium for attracting an audience and generating more marketing.
Learn How To Reach Millions & Make 6 Figures with TikTok! course to make sure you know everything for a successful TikTok career.
TikTok currently has exceptionally high marketing potential. And it is only a matter of time before they decide to use it and open its doors to business users, brands, and influencers who will gain another location on the Internet to monetize their profiles.
Use these tools to bolster your marketing efforts.
1. Upfluence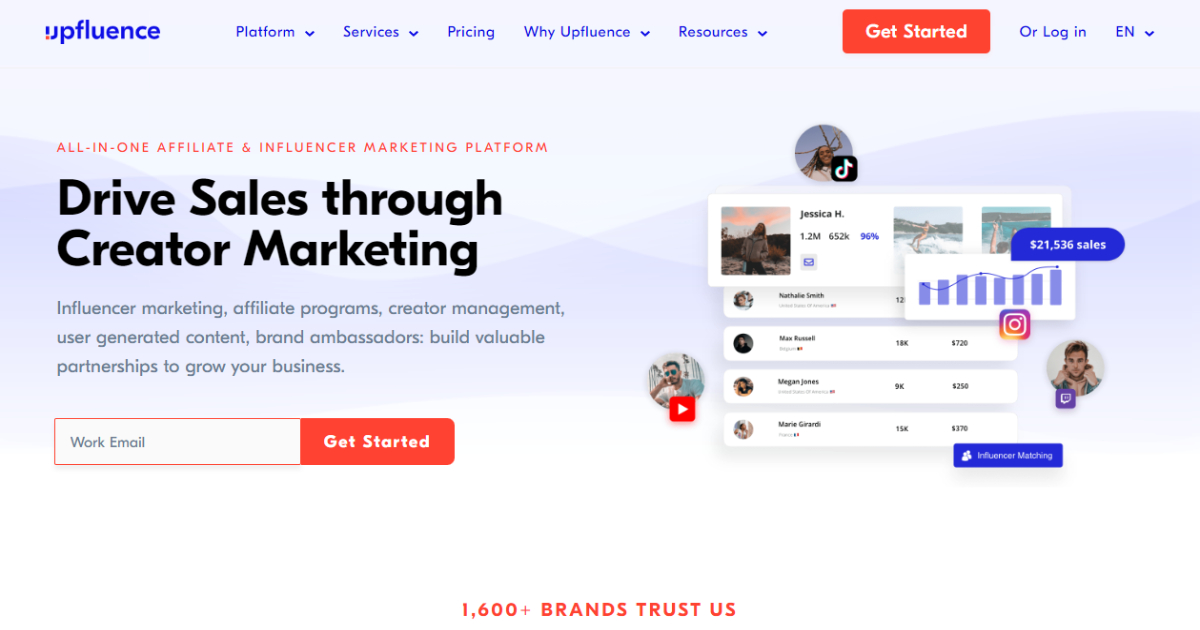 Upfluence is a top self-service influencer marketing tool. It allows you to find influencers on social media platforms such as Facebook, Twitter, Instagram, Pinterest, YouTube, and even blogs.
Upfluence lets you access an individual's personal contact information once you join. You may also use lists to organize your favorite influencers. Upfluence's content-rich database will not disappoint in addition to these capabilities.
Its algorithm indexes and analyzes 500 million+ content items for engagement and reach. This means you can search for influencers using whatever phrase you choose and narrow your search to long-tail terms. You also access valuable tools for calculating the followers who influence the platform, the most recent social media posts, and their relevance and influence scores.
2. NeoReach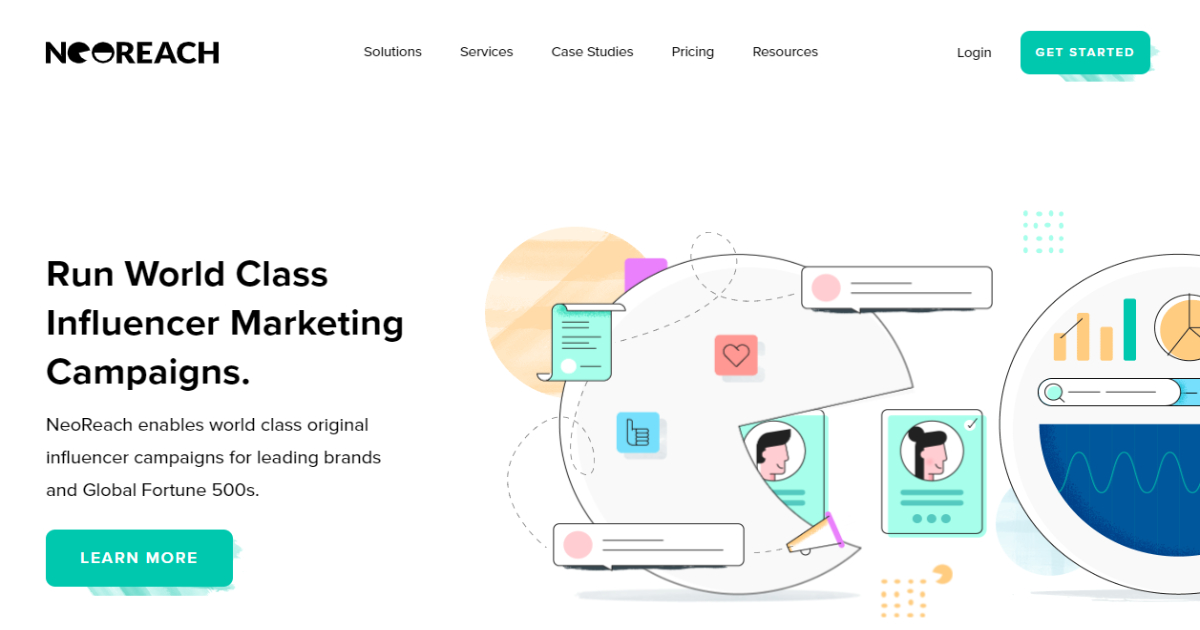 Another effective marketing platform is NeoReach. It allows you to search its lists or upload and manage your own using over 40 filters. You can filter your search depending on your profile's performance, keywords, social channels, and audience demographics such as language, gender, location, and more.
However, NeoReach isn't just about finding influencers. It also includes the tools required to handle influencer relationships, contracts, notes, and campaign data from previous campaigns. The NeoReach dashboard acts as a consolidated communication hub, with messaging functionality allowing everyone on your team to see the entire influencer relationship.
You also receive communications from NeoReach, courtesy of AI that uses your performance data and brand affinity searches.
3. Analisa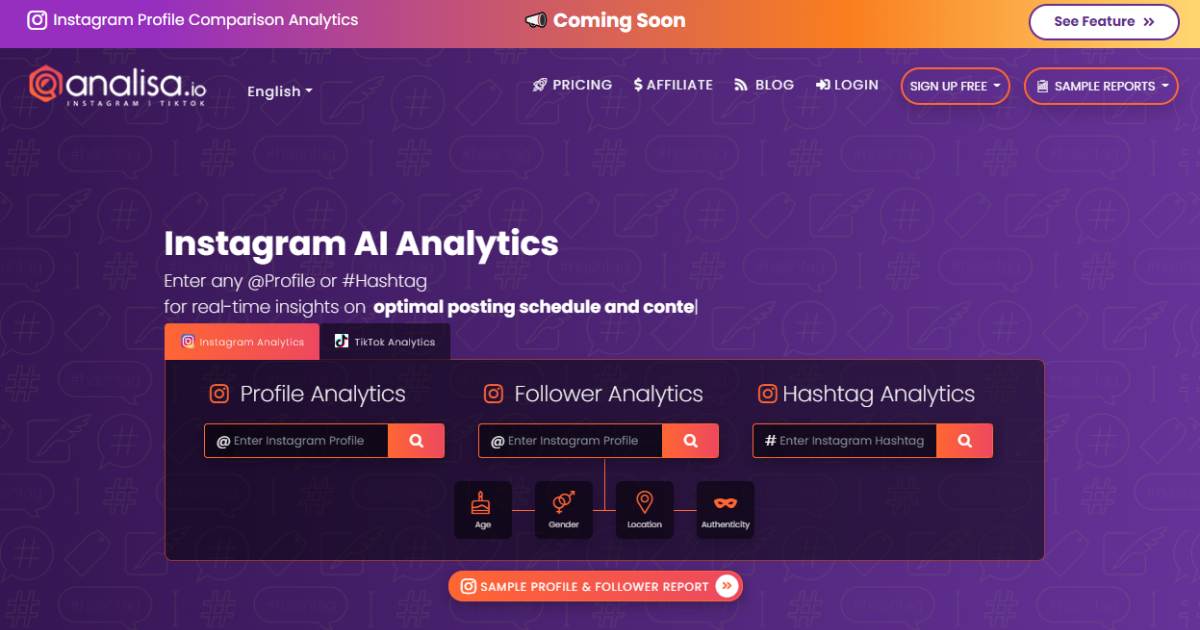 Analisa is an attractive option if you specifically require assistance with analytics. It's one of the best TikTok analytics tools for profile and competitor analysis that can help you analyze your data.
It's popular with marketing professionals, marketers, and influencers that want to grow on TikTok. Enter a TikTok account, and it will analyze your social activities. The same may be said about TikTok hashtags. It can track engagement, posting, and audience activity, among other things. It will also determine the optimum time to post to optimize engagement.
All data can be downloaded as a CSV file for additional customization.
4. Toksocial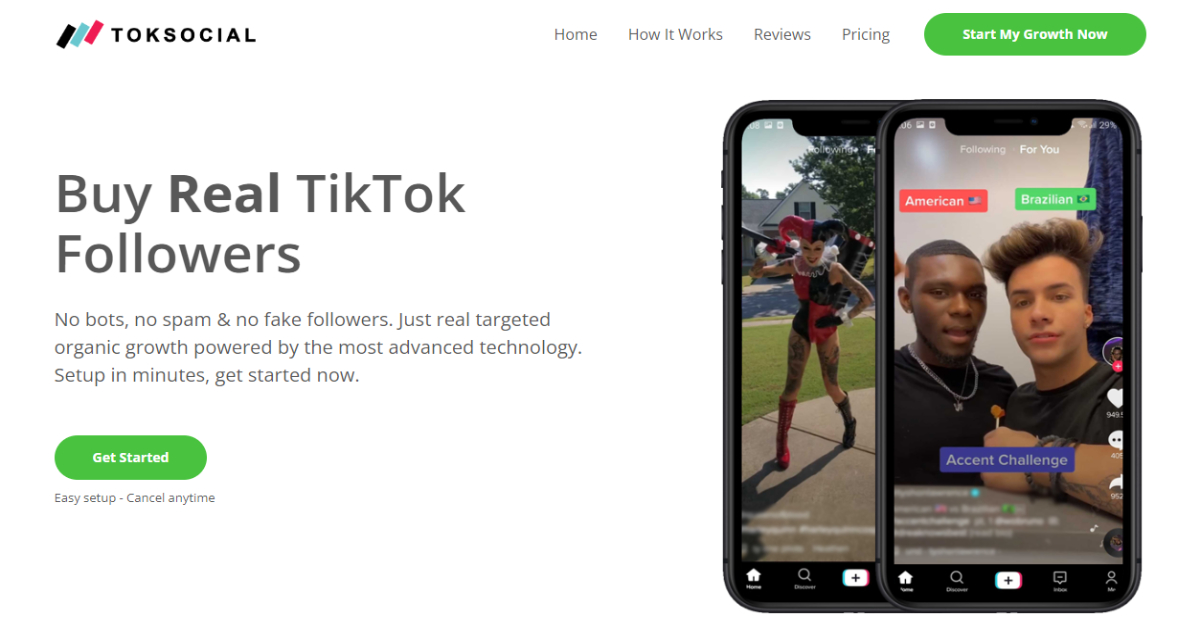 Toksocial is simple to set up and use so that you can get going immediately. Increase your traffic by interacting with genuine, relevant TikTok users and being noticed by your ideal core demographic without the use of bots, spam, or phony followers.
To begin using Toksocial, sign up, and your account manager will contact you. Because Toksocial helps you develop your TikTok admirers without using fake followers or bots, you'll enjoy real account growth and a long-lasting fanbase.
It also contains advanced filters that allow you to select the entire audience you want and blacklists to avoid connecting with folks you don't want to engage with. Your account management manager is on hand to ensure you get the most out of your Toksocial experience.
Final Thoughts
To be famous and succeed on TikTok, you must constantly develop fresh concepts to keep consumers interested and entertained. You will need to be imaginative, predict trends, be willing to try new things, listen to your users, battle against harmful material, and never take a break.
TikTok will have to open up its platform to marketing, paid advertising, and brands if it wants to continue in this day and age. As a result, they will enhance their market position even further, especially as businesses begin to capitalize on the possibilities of the new advertising platform.