Dropbox is a cloud-based storage solution that enables you to save all of your crucial documents and files in one safe spot. This program assists individuals and businesses in securely storing vital files that can be accessed at any time and from any location.
Dropbox makes it easy to exchange all types of data over the Internet and does not take up a lot of disk space, but the software does not guarantee complete protection.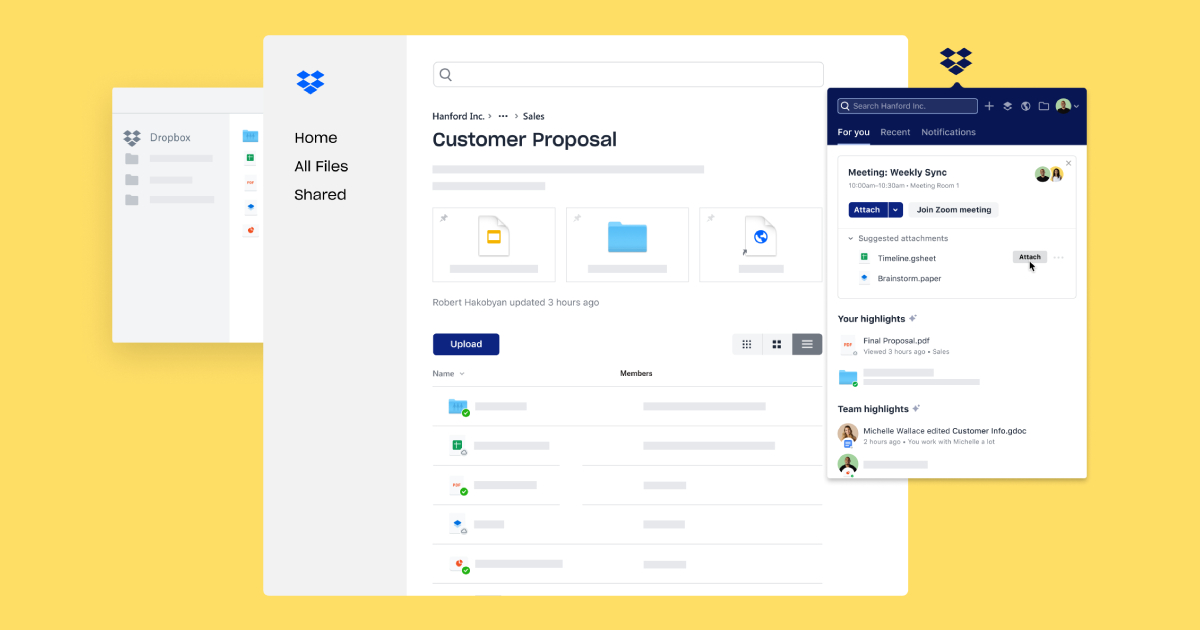 What are the alternatives to Dropbox, you might ask?  To save your time, we searched and found 5 reliable programs you can use to easily handle your files.
Here is a list of top Dropbox alternatives you should try in 2022.
1. Google Drive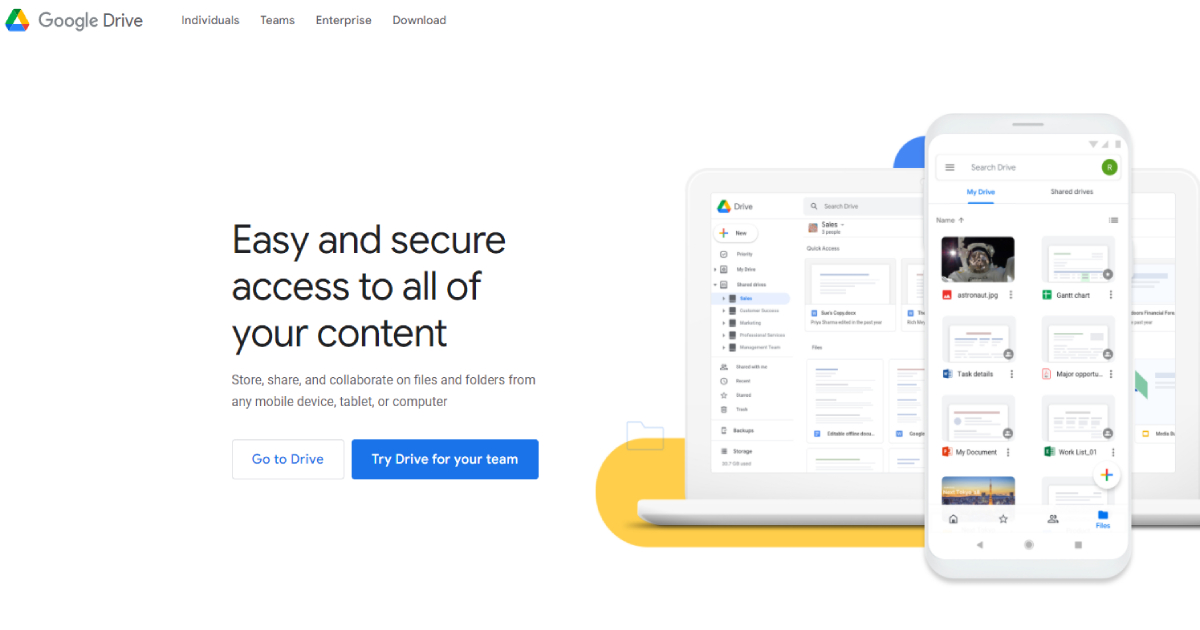 Google Drive is an online storage service that many people may recognize as an upgraded version of Google Docs that a lot of businesses used in the past. It lets you save documents, photographs, music, movies, and more in one online place.
Google Drive comes with 15 GB of free storage which for some might be optimal and for small too small. You'll need a Google account to utilize and work in Google Drive as you do for any Google platform.
You can maintain all of your documents and files and access them from a combination of devices and locations. One of the great things about this Dropbox alternative is that you can share all of your papers, photographs, and notes with anybody you want. Google Drive can be installed on your computer or any other gadget.
2. pCloud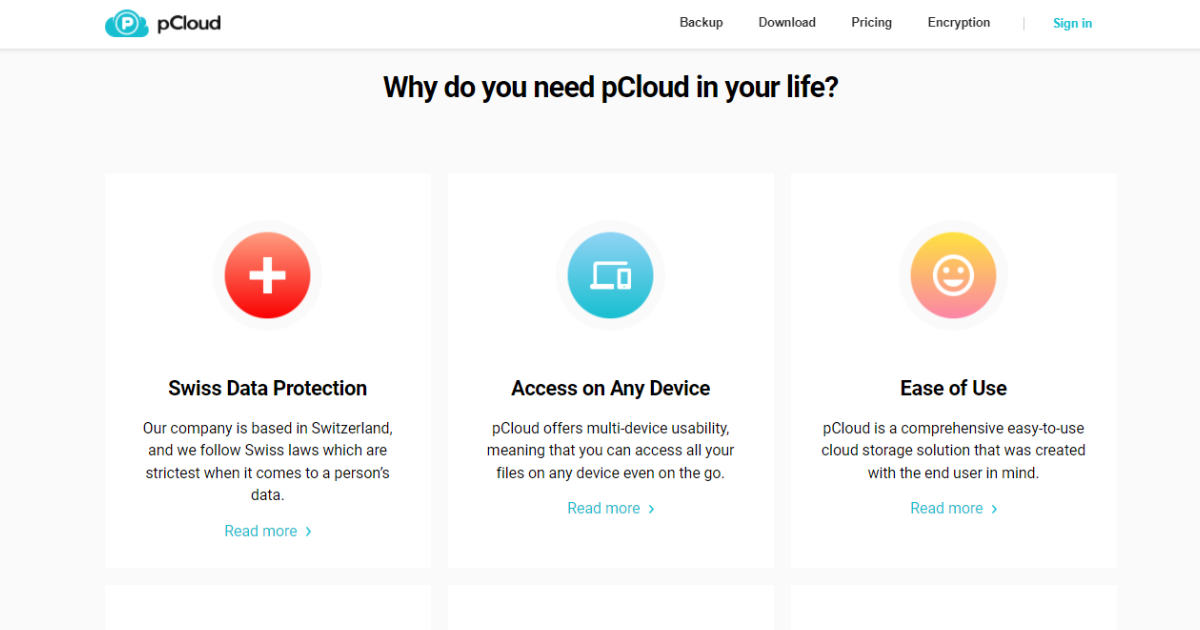 Drag and drop is a popular feature in pCloud that allows you to swiftly move files. Large files can be sent fast using pCloud's synchronization features. It's incredibly simple to remove a file from pCloud for security concerns once you've completed exchanging files over the Internet.
You can use pCloud with any software and it is very beginner-friendly. You can generate archives on the cloud using cloud file-sharing software which makes it more organized. It stores files in a zip format, making them easier to share with anyone you want.
It allows you to submit commercial photos directly into the cloud service and use it whenever you need to. pCloud allows you to resize photographs directly from an online storage program. You can also effortlessly download the file using pCloud because you may apply several filters to reduce your search results.
3. Sync.com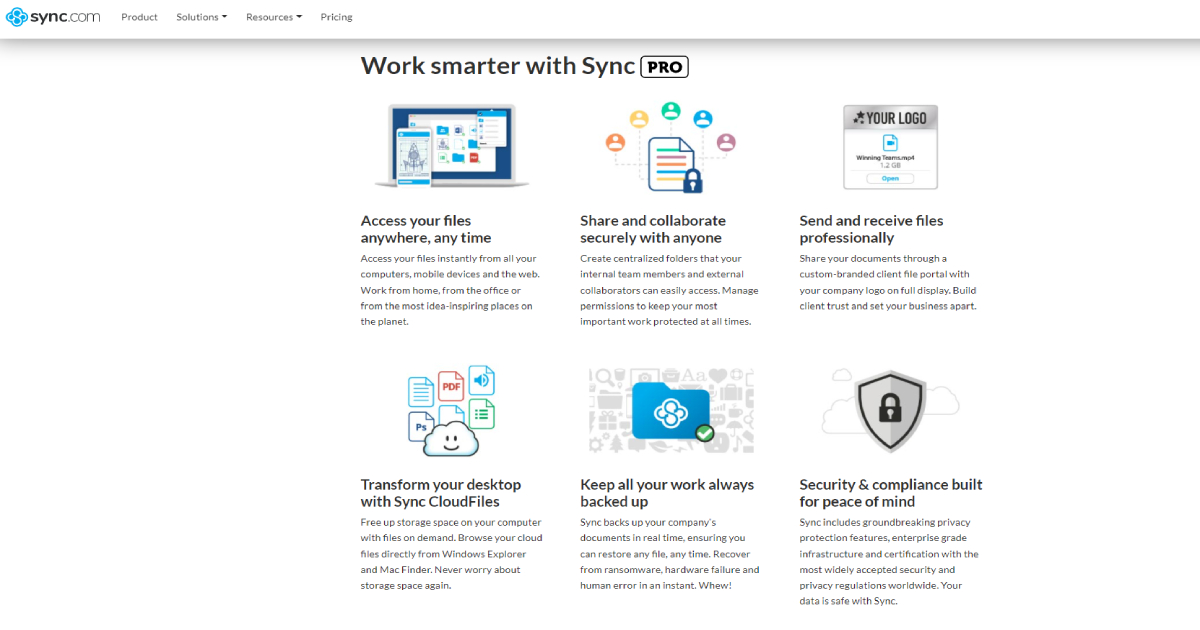 Individuals may easily determine which files are still pending by using Sync.com. In addition, the taskbar includes instructions on how to do synchronization tasks which is a great help to anyone who is a beginner.
You don't need to download any additional add-ons, Sync has everything you might need. Moreover, you can keep track of your files remotely and share them with friends and coworkers in a matter of seconds. The Sync folder will appear on your system after installation, making live synchronization on numerous machines that you have installed the application rather simple.
You may also utilize the online interface to move multiple files in the cloud with the software. After the upgrade is complete, older versions are safeguarded for at least 30 days. You can even increase the duration it takes to delete a document in the pro version of this Dropbox alternative.
4. Workzone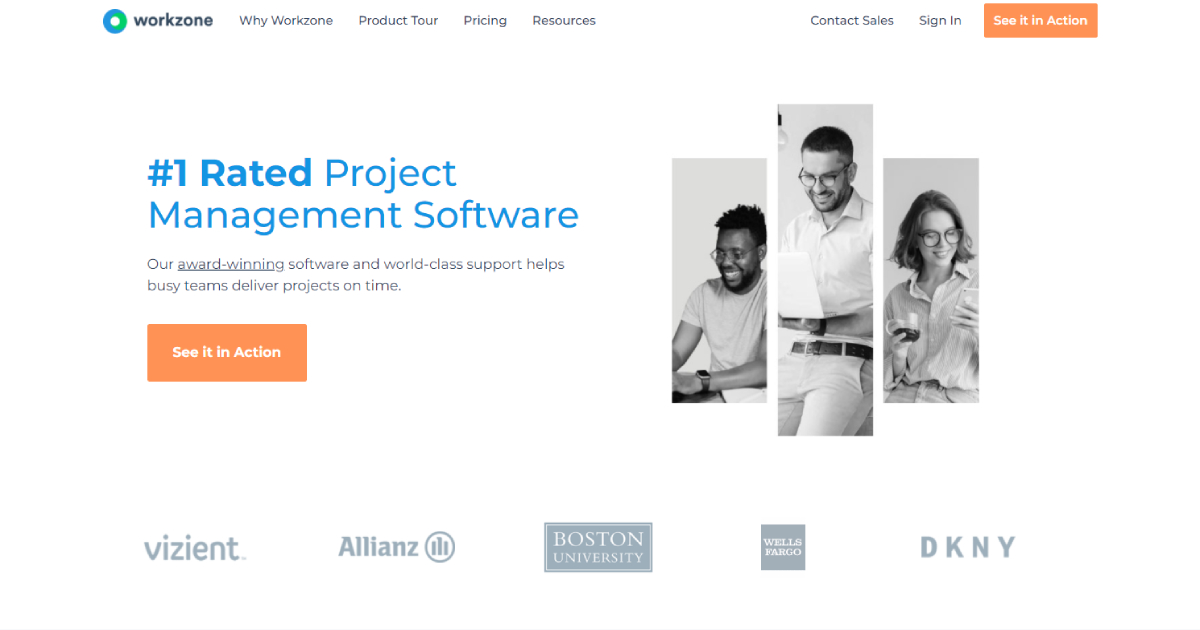 Workzone permits you to manage numerous clients at the same time, and that helps you optimize your business. It will save you time and permit you to provide better support to your clients all over the world.
One of the great things about this Dropbox alternative is that the alerts and different project views are provided. On top of that, Workzone is useful for keeping track of different prices and sending out effective email alerts to your consumers.
Charts, image tags, and team calendars are among the extra features included in the software. You'll get comprehensive assistance and work on the API and SSO.
Workzone comes in handy for high-priority assignments. It has a dashboard with an overview and many useful settings you can use. Workzone is a powerful project management and cloud hosting tool.
5. Box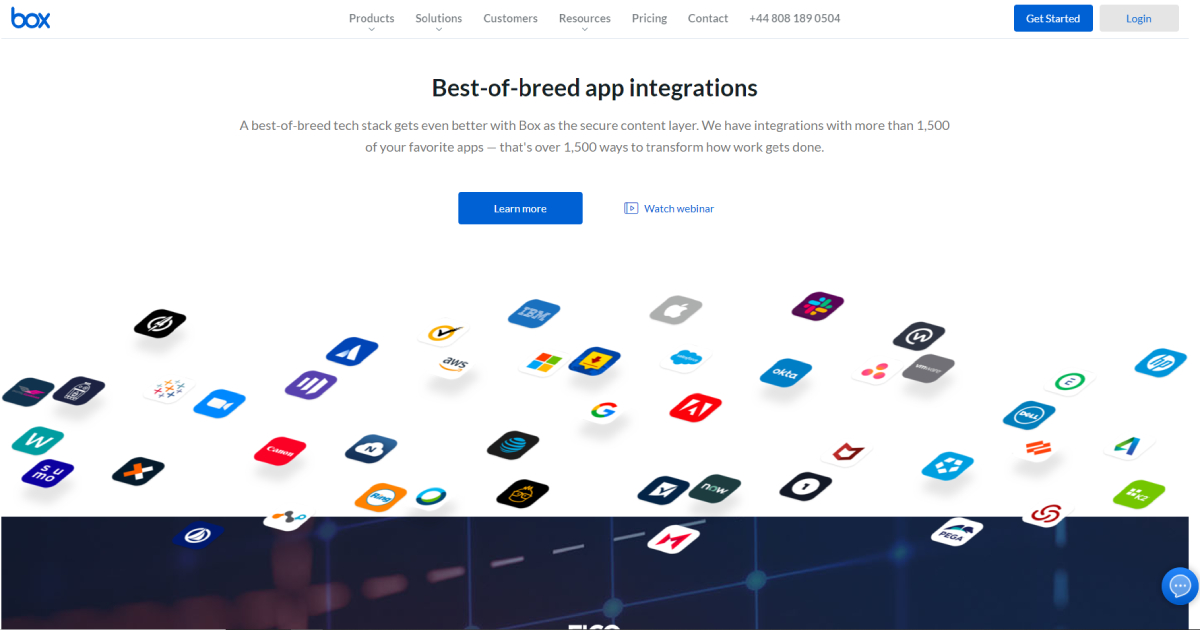 The Box is a file-sharing platform that lets you utilize it on any device you are currently using. As a Dropbox alternative, the Box is highly popular because it allows for quick collaboration with your team or other businesses. It provides fast authentication and easy file syncing.
This application handles customer records and actions using innovative encryption technologies. You can instantly sync it with your desktop.
The amazing thing is that you can even access it from your mobile phone while you are on the go. It offers efficient security features such as double authentication, ensuring that you are not vulnerable to network fraud that happening more and more.
The Box delivers daily client assistance, which will be a practical acquisition to your business. It's open for download on a combination of systems, or you can use it online from any device you might work on. Unlike Dropbox, it has excellent security that will keep your data safe.
Conclusion
To provide better service to their clients, businesses and organizations should employ online file-sharing programs mentioned in this article. Dropbox is still one of the most popular file-managing software, but if you want a more reliable one, you should pick one of the applications mentioned in this article. Also, a free organizational chart template is an amazing solution for structuring a company.