Business plans are crucial strategic stepping stones to aid your company's financial and overall growth. They can help you figure out precisely what you have to do now and in the future to achieve your goals.
Here are the six tools that can make it easier to draw up the business plan of your dreams.
So let's start!
Business Sorter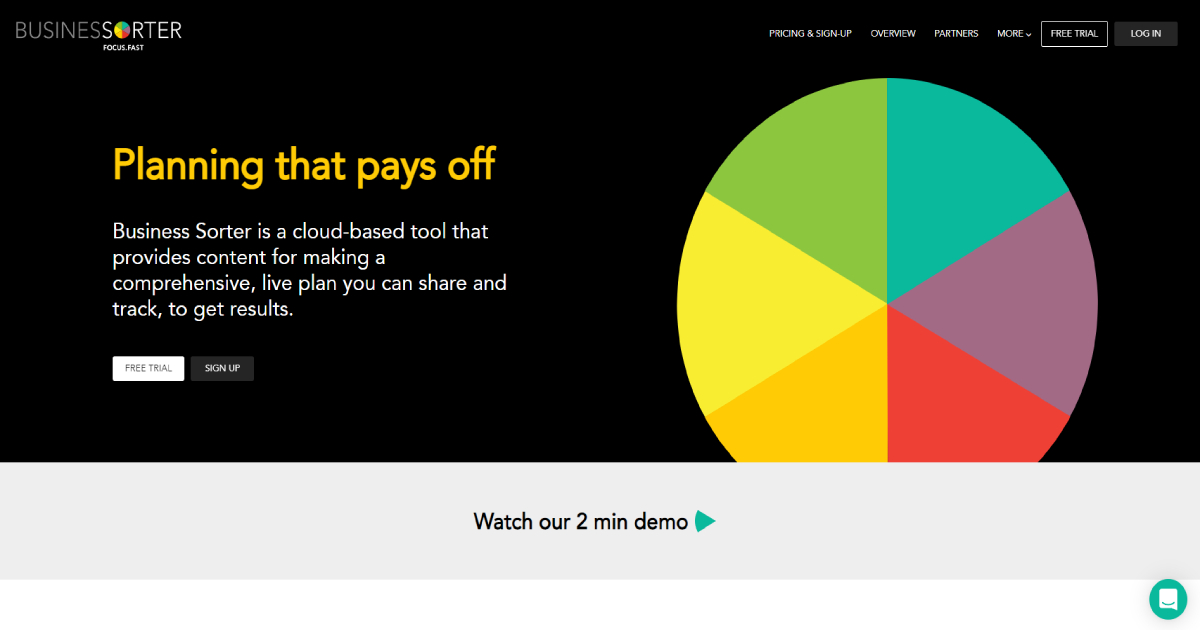 Business Sorter is a software that offers many features to assist you with managing your business. With the card sort feature, you can draw up the groundwork of your plan in just a few hours instead of putting in days of work to grasp all the essentials.
The tool is as simple as it gets and doesn't cost much. You don't have to start from the bottom, either. The app already covers the fundamentals, and six different business models are dealt with thoroughly: finance, sales, people, brand & marketing, operations, and goods & services.
It also provides tips and tricks at every crucial step you take to manage a project. Your business ideas and information can be kept in one place for maximum accessibility and efficiency.
LivePlan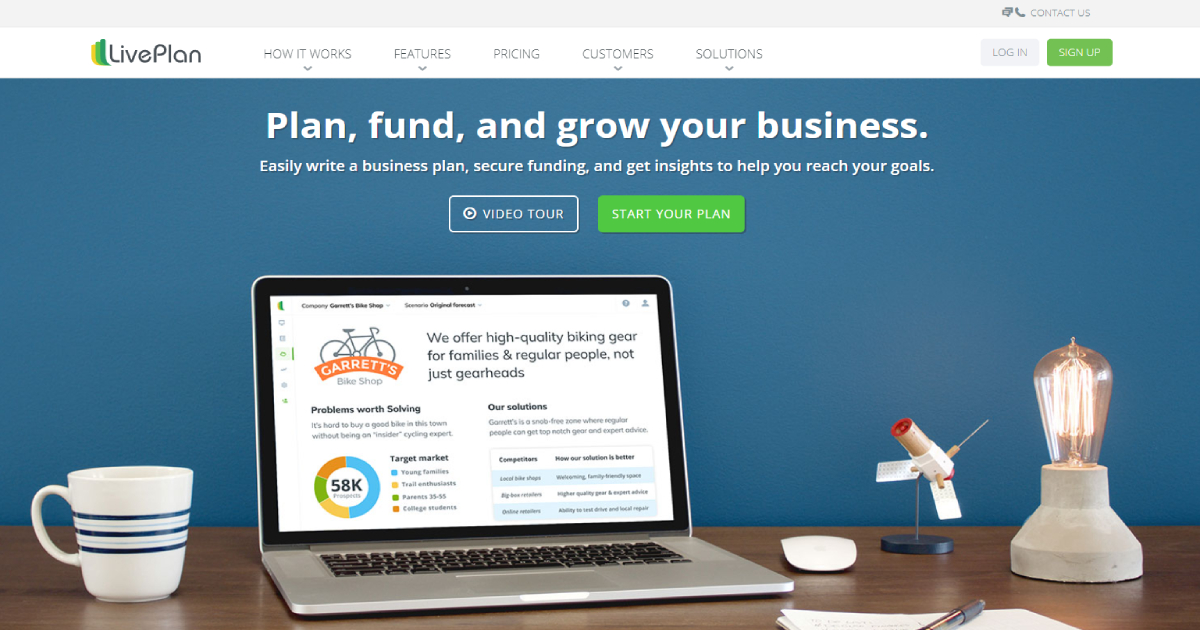 LivePlan splits the creation of your business plan into straightforward phases. With the Pitch feature, you get a practical and quick way to dive into the process as it helps you make a sketch containing all the vital elements of your business.
The tool guides you by simply asking questions about your business, which you fill in. Furthermore, there are more than 500 stock plans you can skim through to pick the most suitable one for your business. You can freely use those and even copy parts if you want to.
LivePlan can predict your finances by doing the math for you. All you have to do is, once again, answer some questions, and the system calculates your estimated cash flow.
Enloop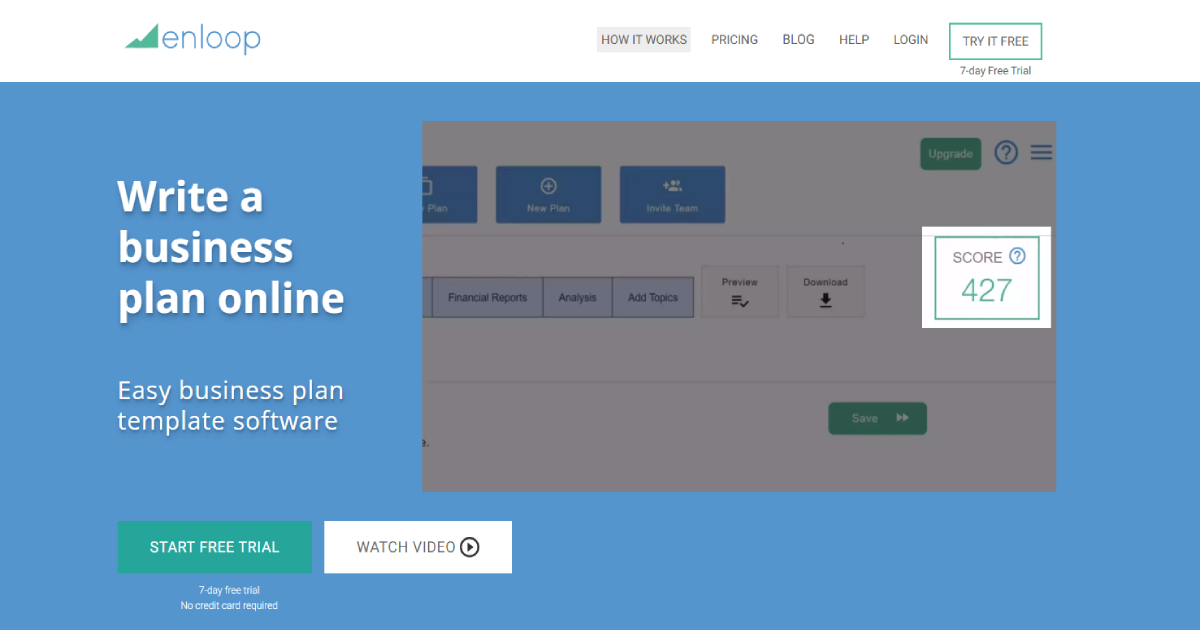 Enloop has the nifty feature that writes a customizable text for you and automatically syncs your financial data. Hence, the data stays relevant even when you make a few changes in your finances.
It generates 16 financial ratios, which break down your estimated financial results. That info can also be viewed with your peers' ratios to see how you compare to them. There's the shared user and team function that allows you to invite people so they can view and edit your plan if need be.
You get a real-time score of your business plan, so you know exactly how you're doing.
IdeaBuddy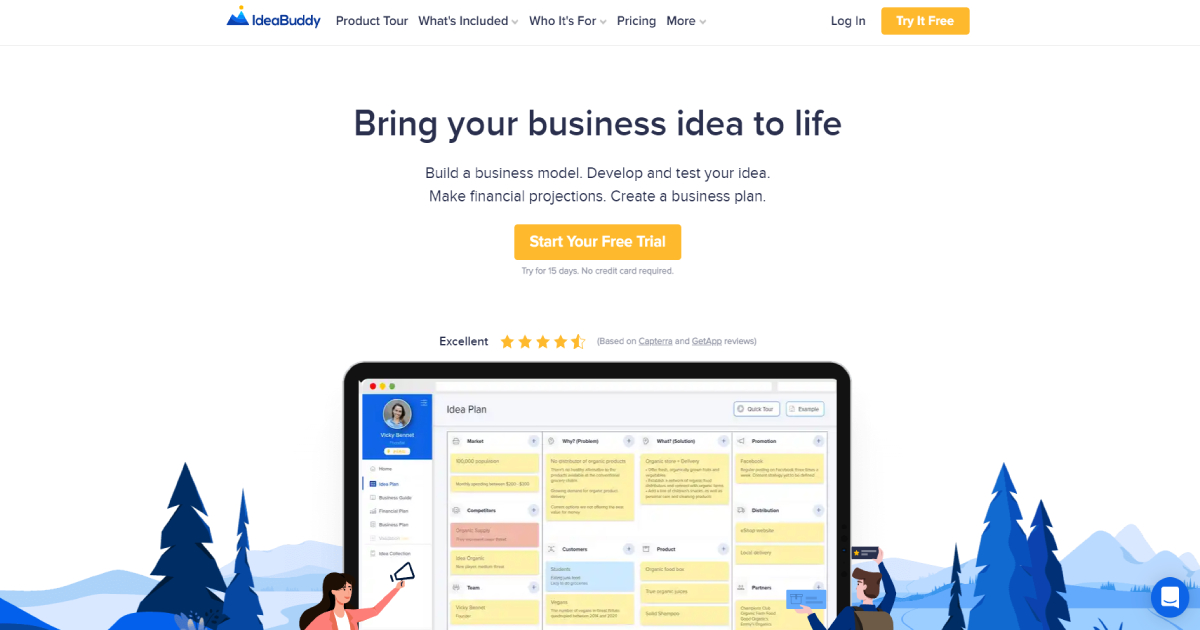 IdeaBuddy can be what you need to make the perfect business model. An easy-to-follow guide leads you from your starting concept to its realization while ensuring you get all crucial aspects. After that, you get a test that scores your idea and advises on which elements you should improve.
Of course, it also includes financial plans, fairly precise projections of your profit and loss, and an overview of your cash flow. The data can easily be exported and shared with whomever you like.
There's a 15-day free trial available, so you can be sure this is the right tool.
Visme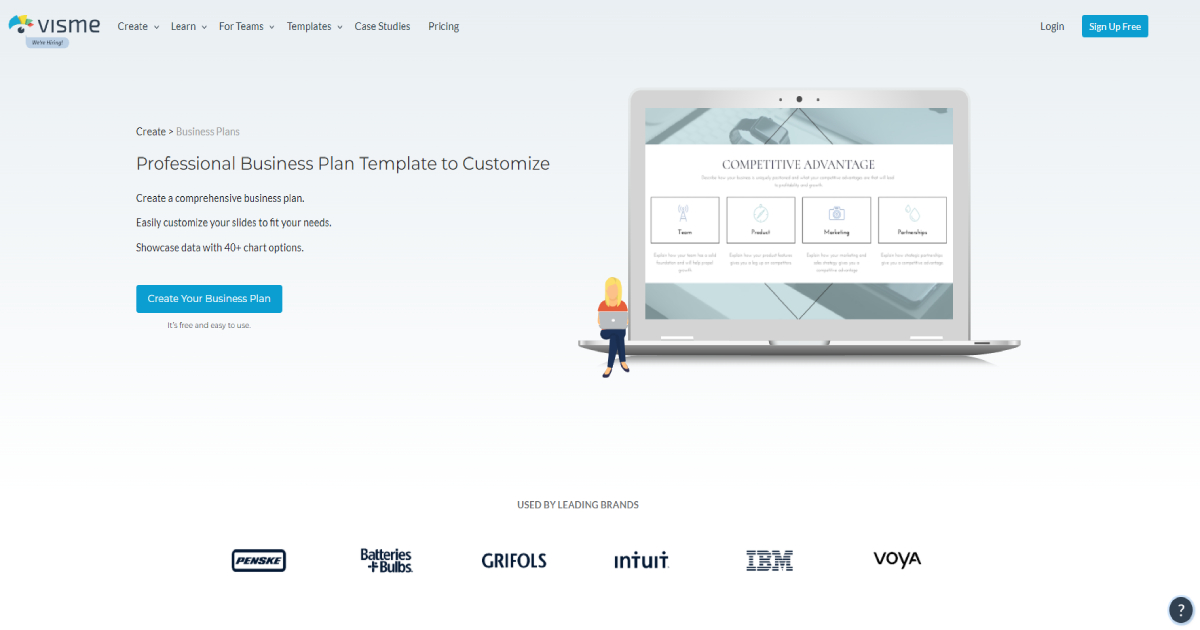 With the Visme tool, you can create the perfect presentation of your business plan. It offers access to a vast library containing various photos, animations, and icons. More useful features are at your disposal, such as business plan document templates that add more information to your presentation.
Creating visuals from boring data is also easy with charts and graphs you can tailor to your measure. You can upload your data or automatically sync it with Google Sheets to get your most recent data.
It's as easy as ABC if you want to share the plan. You can download it in PDF format or as a high-resolution image or publish it and send a link.
PlanGuru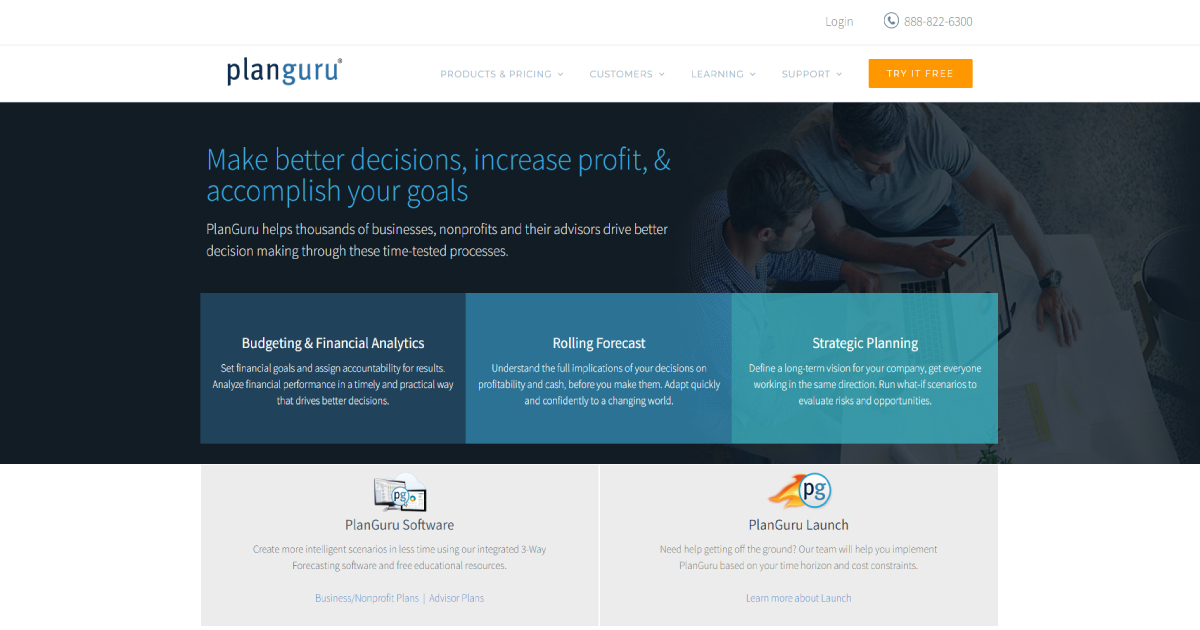 PlanGuru gives you reporting tools to look at the details concerning your business. With more than 20 methods of financial prediction, you can make a forecast for up to 10 years using a balance sheet, integrated income statement, and cash flow statements.
This way, you can tweak the elements as you see fit. You can import historical results in a matter of minutes, and you can take a look at your budget and reports and the predictions with a couple of clicks.
Conclusion
You should have no problem creating your business plan with these tools. Just put them to good use and see the results. They have various features at your disposal so you can devise just the right tactics to grow your business, along with projections for your future finances.