We are all aware that if you live in a house and keep adding stuff to it, it will get messy over time. Every time you take a quick look at your database, you can see that this is the case. It shouldn't be surprising that WordPress websites can behave similarly.
Remember that WordPress adds records to your database automatically. If you don't pay attention, it could snowball into an avalanche and slow down your website with unnecessary data.
Since WordPress does not have a reset option, many users overlook this problem completely.
Why Even Reset WordPress?
While there may be a million valid reasons for periodically resetting your WordPress, you may need just one to be convinced. WordPress currently powers over 35% of all websites, which will only grow over time. It is the preferred platform for blogs, e-commerce, and DIY websites.
With the latter's rising popularity comes a more critical requirement for reset plugins. The truth is that many blogs guide website design, available plugins, or even WordPress security precautions, but not many mention resetting.
Though those are helpful when you know what you're doing, hands-on training is still a superb learning method. The quickest way to understand your website is to get in and watch what happens.
WordPress does not come with a reset option out of the box. However, there are lots of useful plugins that can help with that. So, let's take a look at what's out there.
Best Free WordPress Reset Plugins
 1. WP Reset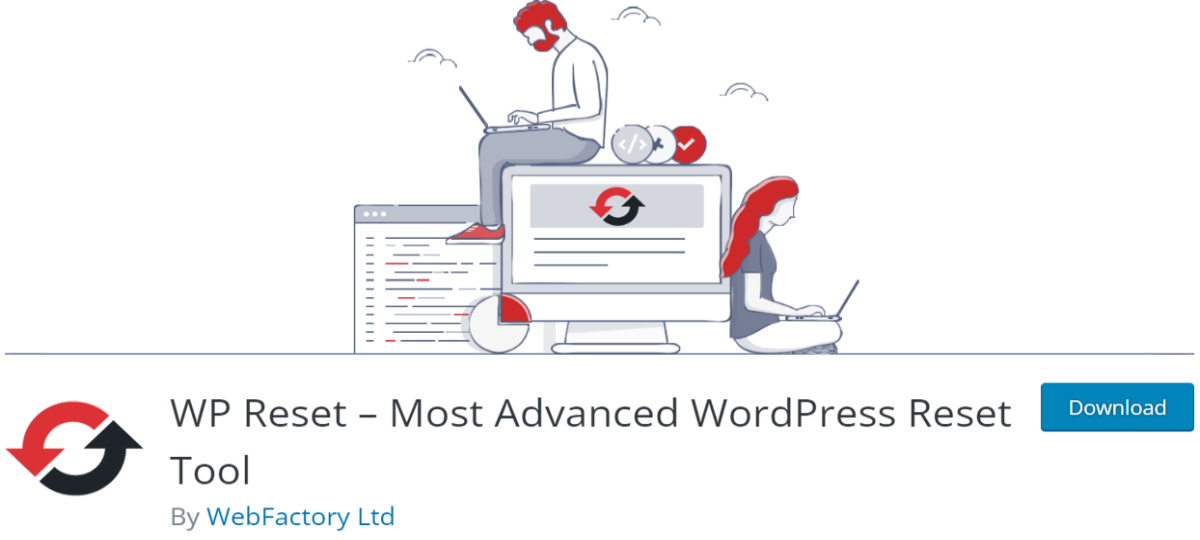 WP Reset is the most advanced resetting plugin for WordPress. In only a few clicks, you can reset the entire installation or just parts of it without modifying any files. It is that easy.
What makes this plugin a true star on the market is a feature called snapshots. These snapshots make a record of your entire installation as is to make sure you can recover your site no matter what.
Made some changes to the design that you don't like, something went wrong, and the site crashed? Just use the most recent snapshot and get everything back.
Plus, you never have to worry about losing data, as WP Reset has multiple fail-safe mechanisms that ensure all of your data is safe and sound. This makes it an excellent resource for developers because it allows them to speed up debugging and testing.
In addition, WP Reset is a freemium tool, meaning you can get either the free or the PRO version. The PRO version has many features you don't want to miss. It offers more advanced cleaning tools, reset options, and bulk plugin and theme uploading.
If you're running multiple sites or work for clients, you'll be glad to know that WP Reset comes with a centralized dashboard. If you opt for the Agency plan, you can also completely customize the plugin using the white-label mode.
2. WordPress Database Reset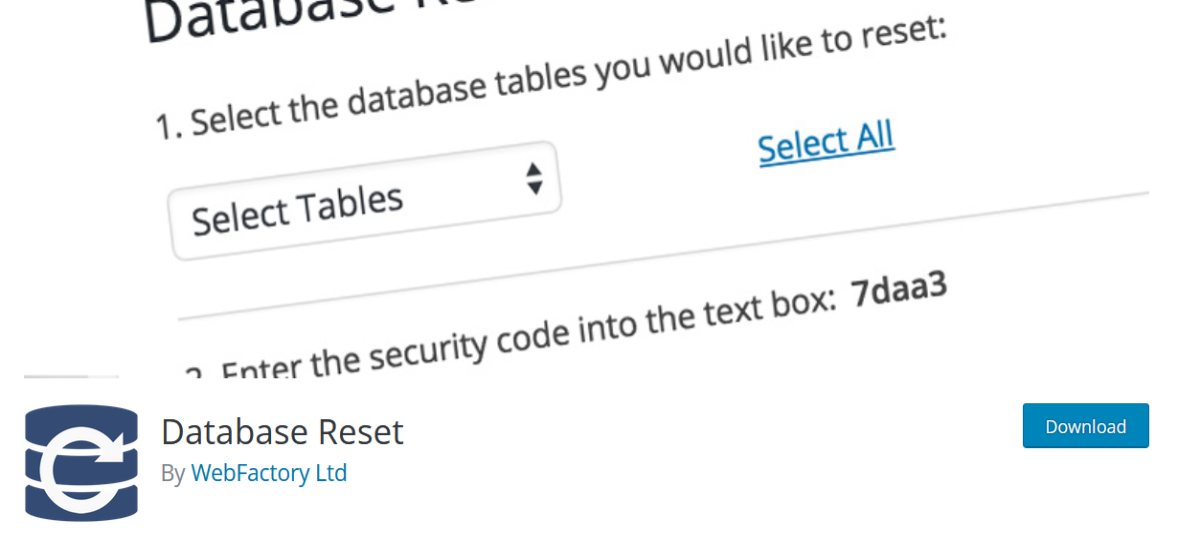 The WordPress Database Reset allows the user to reset the database of their WordPress installation without having to modify any files. It simply provides an easier way to reset WordPress tables. When resetting, you can also choose to reset all the tables or only those you've selected. Save yourself some time and energy by making this a one-click process.
And if you prefer using the command line, you'll be glad to know that this plugin also allows you to reset the database using one command line.
Overall, WordPress Database Reset is secure, straightforward to use, and safe – there's no way you'll accidentally click on "reset" and freak out. It has over 40,000 active installations and a slew of five-star reviews, so there's nothing to worry about.
3. Customizer Reset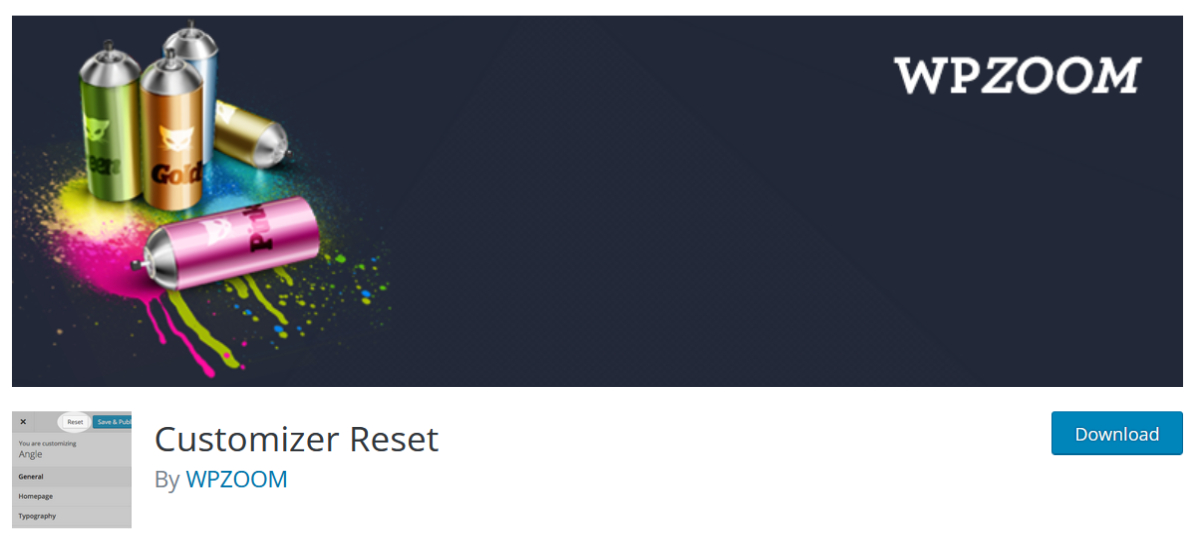 Customizer Reset is a handy tool for web designers and developers that like to mess around with themes. Its base function is to remove all theme customizations made via WordPress Customizer in one click.
This way, there's no need to go back and try to undo all the changes you did not like. It works with 99% of the themes out there, and the plugin has recently been updated to have compatibility with Divi and Astra.
While Customizer Reset is compatible with most themes, there's still a chance it won't be compatible with yours, so a little help on that end. The plugin works with all themes that use theme_mod settings types for saving changes and customization.
It has over 10,000 active installations and mostly five and four-star reviews. So, while Customizer Reset might not allow you to completely reset your WordPress installation as in our two previous recommendations, it still does a good job.
Final Thoughts
All of these plugins do their job well, so the only thing you have to do is choose one. WP Reset is by far the most advanced out of the bunch, but you might not need all of its features.