Whether you are sending a business email or writing a blog is essential to have compelling writing. Good writing makes you look and sound more professional. There are plenty of tools online that will help you be a successful writer and improve your grammar. These tools are also helpful for improving and optimizing communication and content.
With that in mind, we all know Grammarly is one of the most popular software tools for grammar, plagiarism, and spell checking. However, it is not the only one. Many Grammarly alternatives available do a great job with the tasks mentioned earlier.
So let's go through the best five of them.
1. Linguix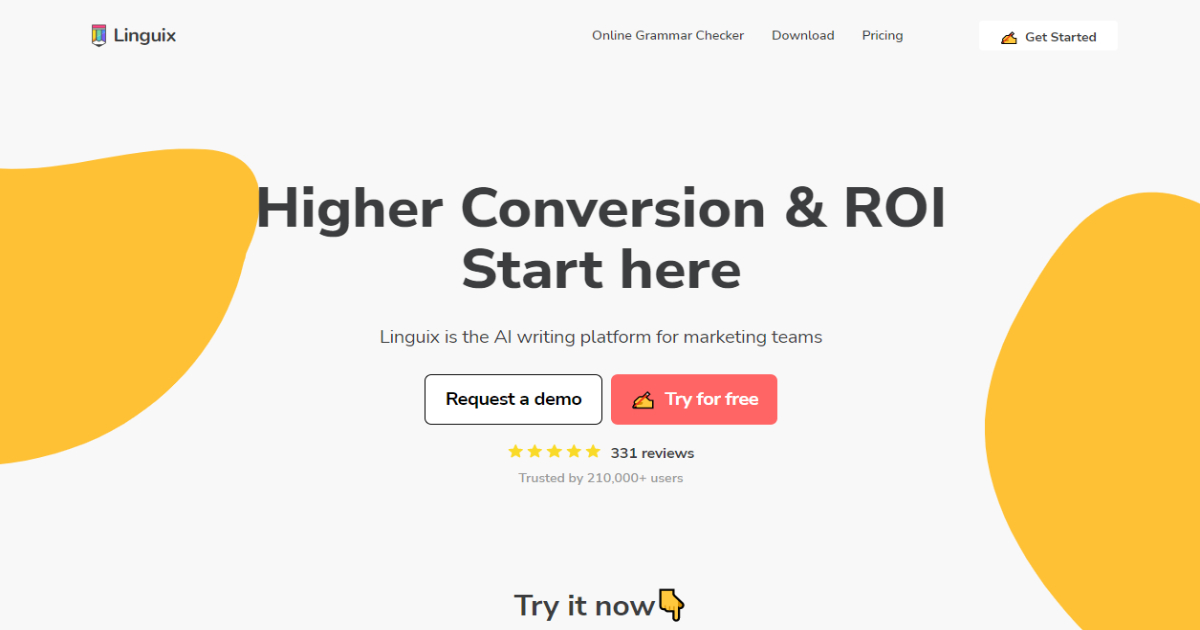 Linguix is a great way to write better content with the help of AI-powered corrections and suggestions. It checks writing for errors and gives grammar, style, and vocabulary recommendations. You can easily find and eliminate grammar errors, punctuation mistakes, and typos.
Additionally, you can accept suggestions to improve your sentences. Also, it has a great feature that allows rephrasing complex or unclear sentences for better readability. Often multiple rephrasing options are offered, and you can choose the best one.
Linguix provides integration with Google Docs, Asana, Slack, and other business tools so you can improve your writing across different platforms. The tool does not require any installations or browser extensions. This means that the tool is available on any device.
Paid plans start from $59 and go up to $177 for a one-time payment.
2. ProWritingAid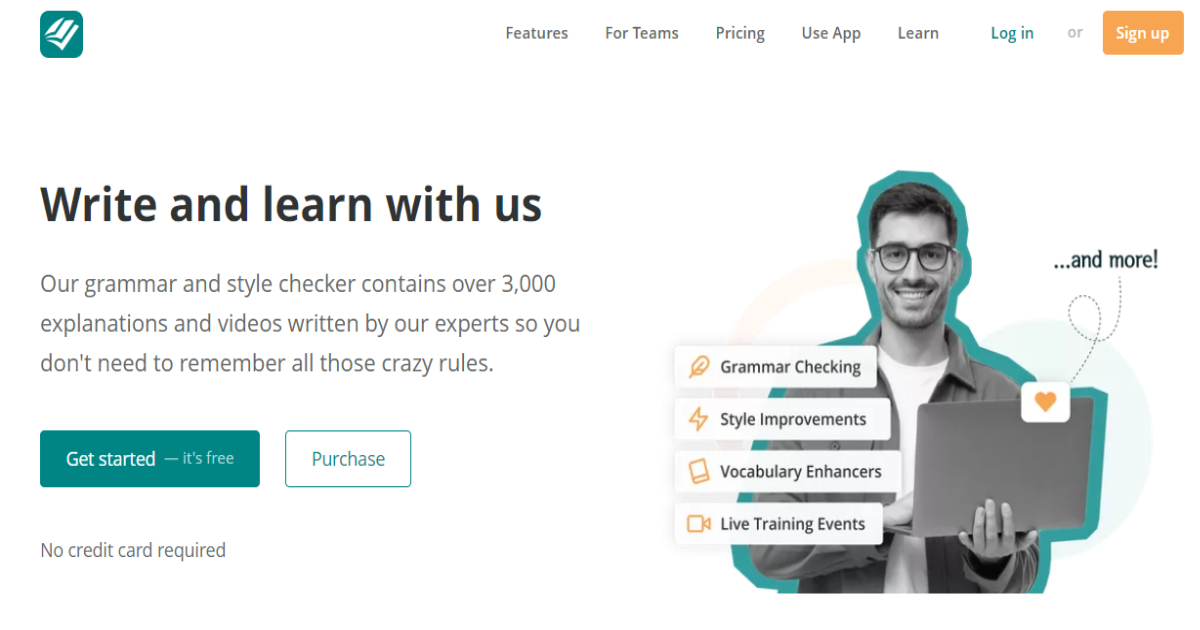 ProWritingAid is one of the leading Grammarly competitors, featuring similar functionality. When using this tool, you can expect grammar and spelling checks and style suggestions. The tool offers alliteration analysis and dialogue checks.
Browser extensions are also available for Firefox, Safari, Edge, and Chrome. You can expect to see and utilize integrations with Microsoft Office, Google Docs, Scrivener, and others. Aside from the free plan, premium plans go from $20/month to $79/year or $399 for a lifetime license.
3. WhiteSmoke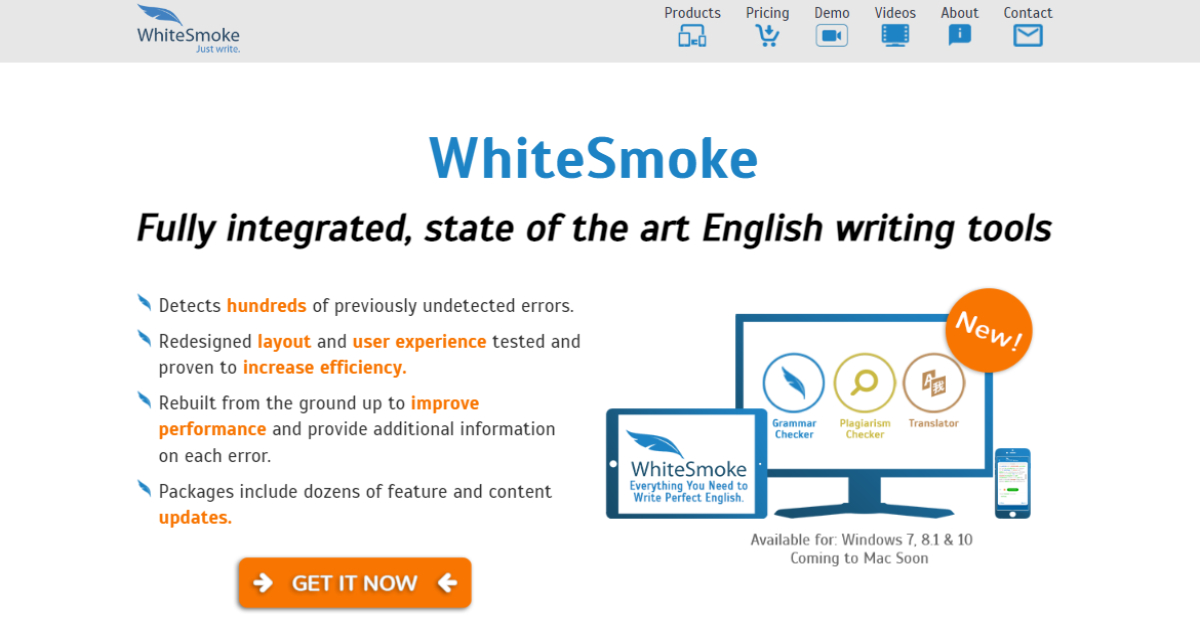 With the WhiteSmoke tool, you receive grammar, style, plagiarism checker, and translation features. Even though it is more basic than Grammarly, it still offers competitive features and includes native apps both for macOS and Windows, as well as Safari, Opera, and Firefox extensions.
One downfall of this tool is the lack of a free version. However, the web version is cheaper than Grammarly Premium and includes a style checker. Premium and business plans go for $79.95/year and $137.95/year, respectively, and they come with desktop apps and integrations with Microsoft Word and Gmail.
4. Ginger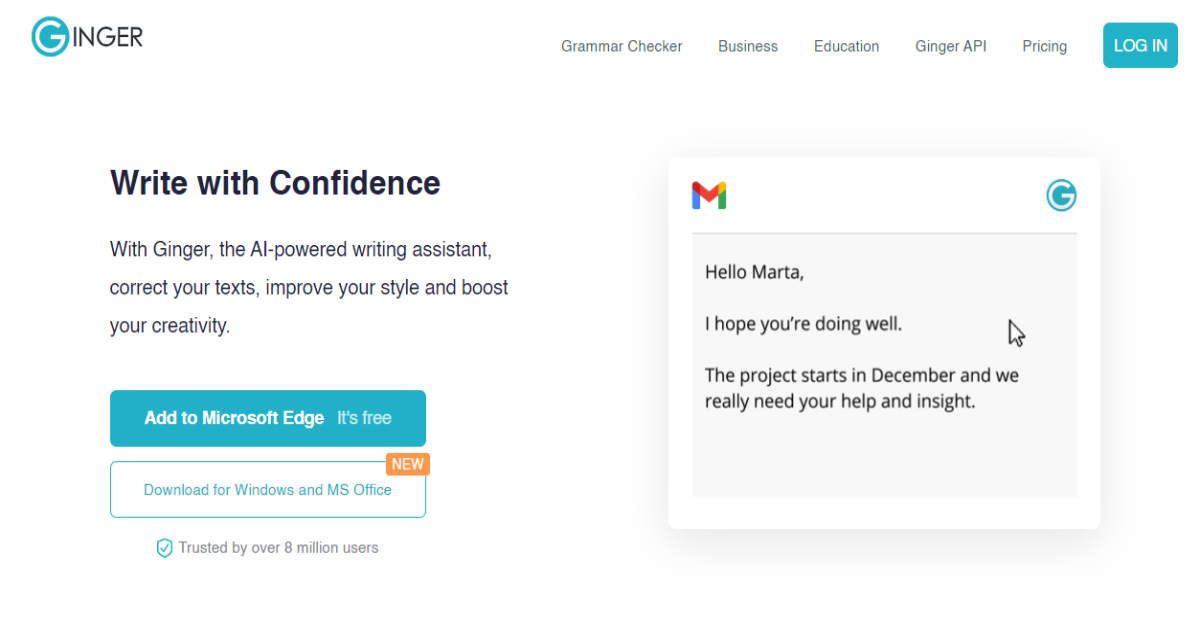 Another great Grammarly alternative is Ginger software's writing tool that offers similar features with the addition of a rephrasing feature of WordTune. This free browser extension has a 600-character limit, a rudimentary grammar check and rewriting suggestion, and synonyms for the words you use in your texts.
Key features include grammar checking, suggested rephrasing, dictionary lookup, translation tools, an online editor, chrome extension, and desktop and mobile apps. Along with the free version, the premium plan starts at $13.99/month.
5. Reverso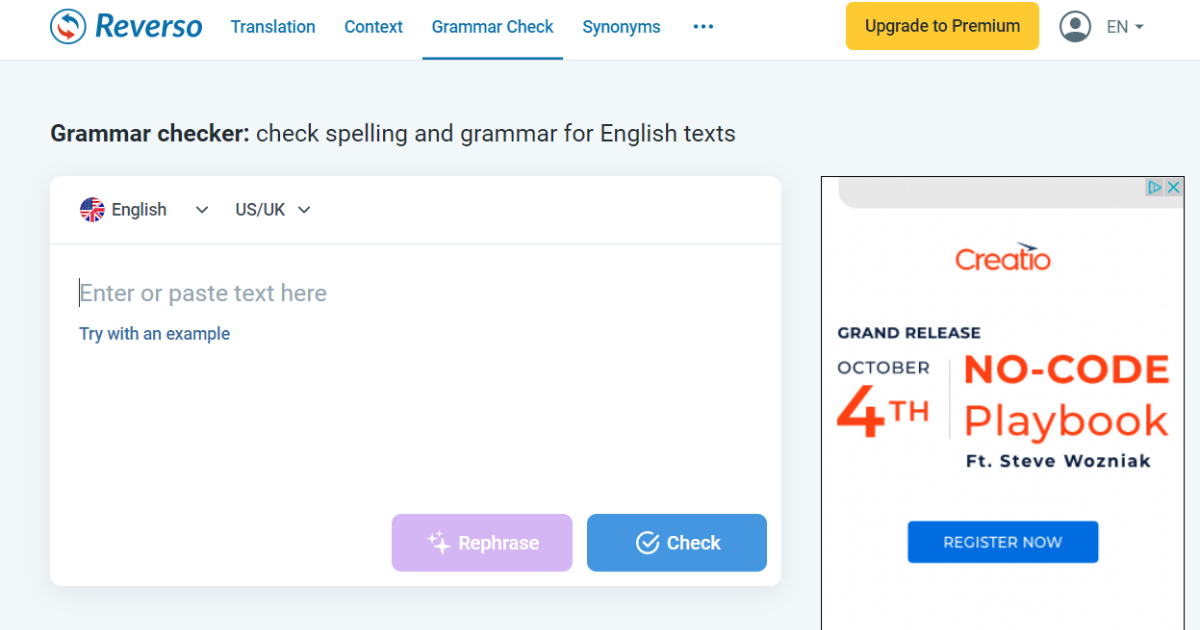 Reverso is an online translation and grammar checking tool that supports 14 languages, such as English, French, Spanish, German, Italian, Russian, etc.
Aside from the instant and precise translations with examples of use in the context, the tool offers accurate results with a guide to natural pronunciation for sentences, no required internet connection, reverse translations and search history, real-time suggestions, result sharing, and flashcards for word memorizing.
This tool offers a free version for up to 2500 words, with paid plans starting at $10.99/month. The premium plans include unlimited text translation, complete document translation, all Reverso products, and no ads.
Final Thoughts
Since almost all of these tools come with a free version, you can try them out and see which tool suits you best. They all have great features, some more similar than others, but they are worth checking out.
If you ask us, we highly recommend the Linguix tool and its ability to quickly find and eliminate any grammar errors, punctuation mistakes, and typos. On top of that, you can easily accept any rephrasing suggestions, which helps you rephrase complex or unclear sentences. You can use it easily with one of the integrated tools like Google Docs, Slack, Asana, and others.
So, there you have it, some of the best alternatives for Grammarly you can find today. Feel free to try them out, especially Linguix, for the go