Guaranteeing your customers' safety when they visit your website is one of the most important things you will be indirectly awarded for. There are many ways to make your website a safe place, and one of them is generating an SSL certificate.
Why is an SSL Certificate So Important?
SSL certificate is crucial to every website because it prevents the leak of information, like credit card numbers, login data, passwords, and all other types of private data. It encrypts the information exchanged between your website and your visitors so that everyone stays safe from the invasion of their privacy. A confirmation that the SSL certificate is valid is shown in a shape of a padlock before the web address.
The problem occurs when you install the SSL certificate and ignore its validity. Every certificate has an expiration date, and you must renew it after a particular time. We know you already have a lot on your plate and need more time to take care of such details. That is why there are numerous SSL certificate monitoring tools whose main task is to keep track of the SSL certificate's validity, ensure that your website is safe, and notify you about potential problems and expiration dates.
In this article, you will be given a list of the best SSL certificate monitoring tools on the market and be able to choose one for your website.
So, let's begin!
1. WP Force SSL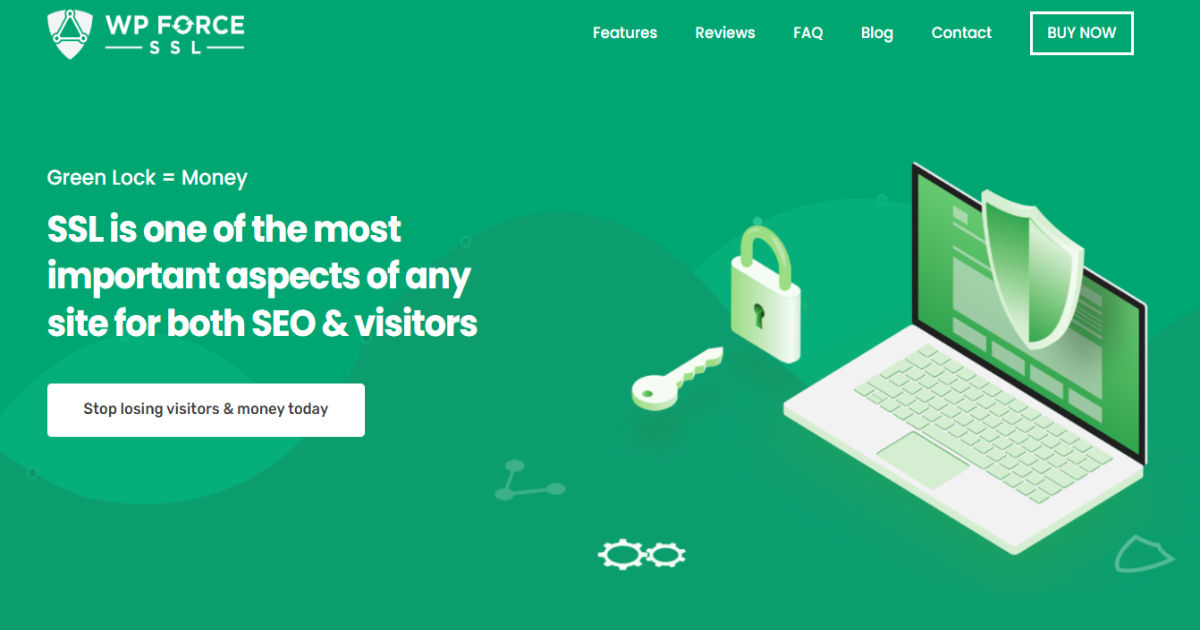 WP Force SSL is undoubtedly the best solution regarding SSL certificates and the safety of your website in general. Not only can you generate the certificate easily and quickly with this plugin, but you can also enjoy the option of real-time SSL monitoring. You can turn on this option, type in your email address, and stay relaxed because the plugin will constantly and automatically scan your website's certificate and let you know if something is wrong. Another great thing about WP Force SSL is that it has a built-in content scanner, which allows you to scan your whole website for mixed content and avoid potential errors.
2. CheqUptime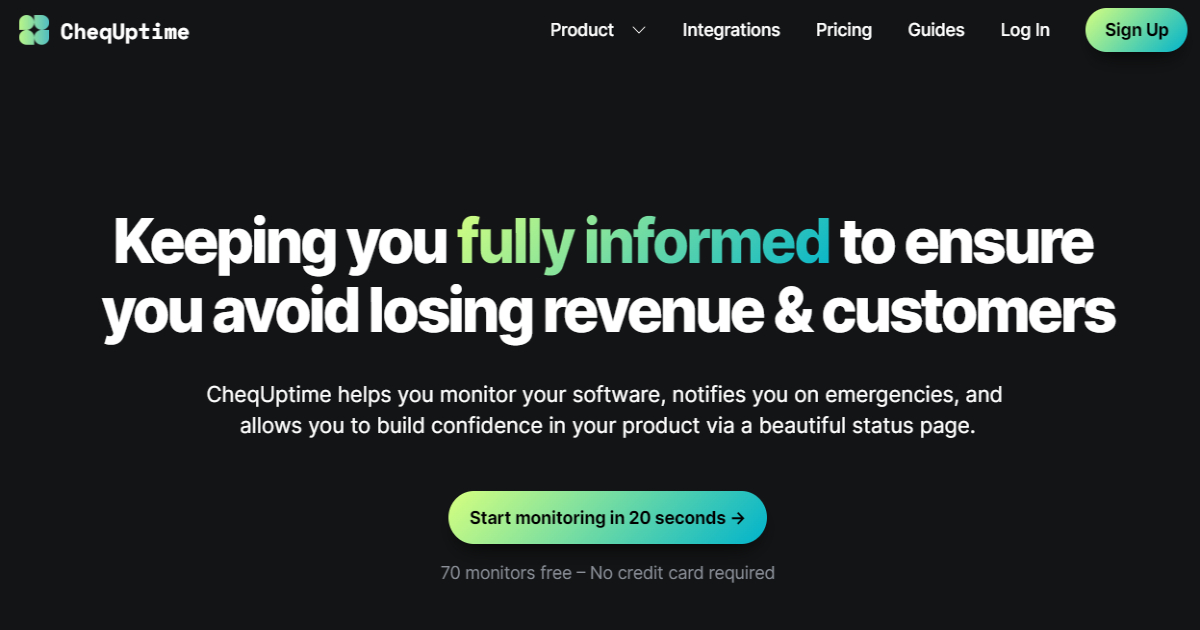 As the second-best website monitoring service, we have chosen CheqUptime. This tool is specialized for the complete surveillance of your software. It includes the uptime of your website, expiration of a domain, SSL certificate, and all the potential issues concerning your website. There is also an option of monitoring several servers and websites simultaneously.
3. Uptimia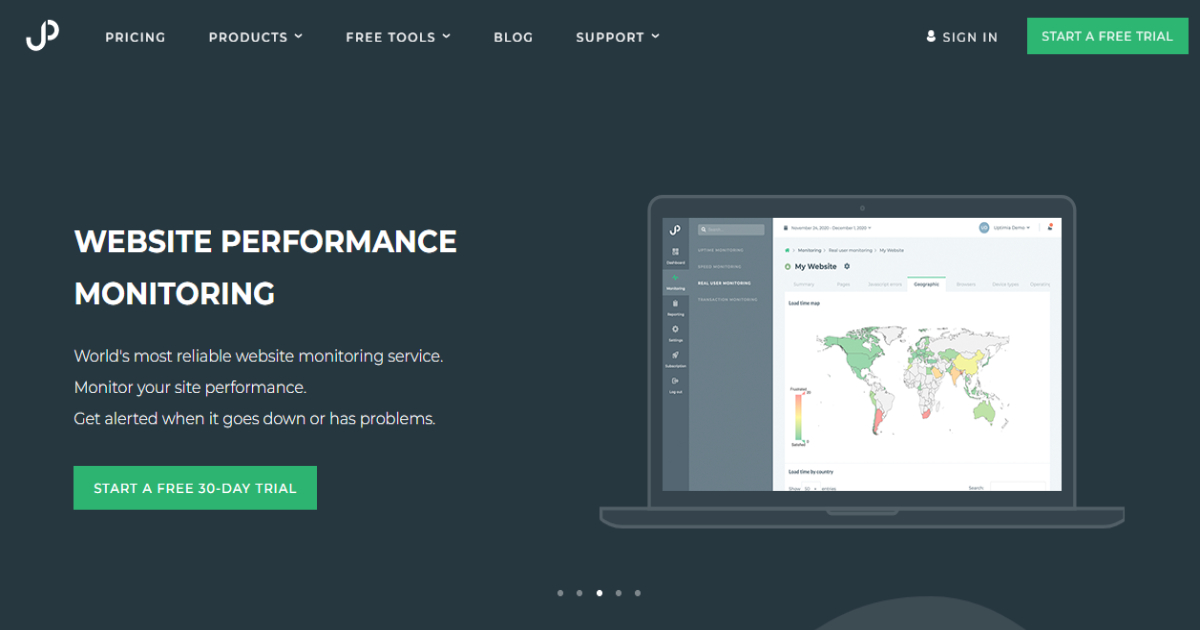 Uptimia is another excellent website monitoring tool that keeps track of the total performance of your website. This tool is set up to send you immediate alerts and notifications about potential problems on your website, so you will never have to worry again. It has an astonishing mechanism of running checks every thirty seconds to ensure everything is suitable.
4. TrackSSL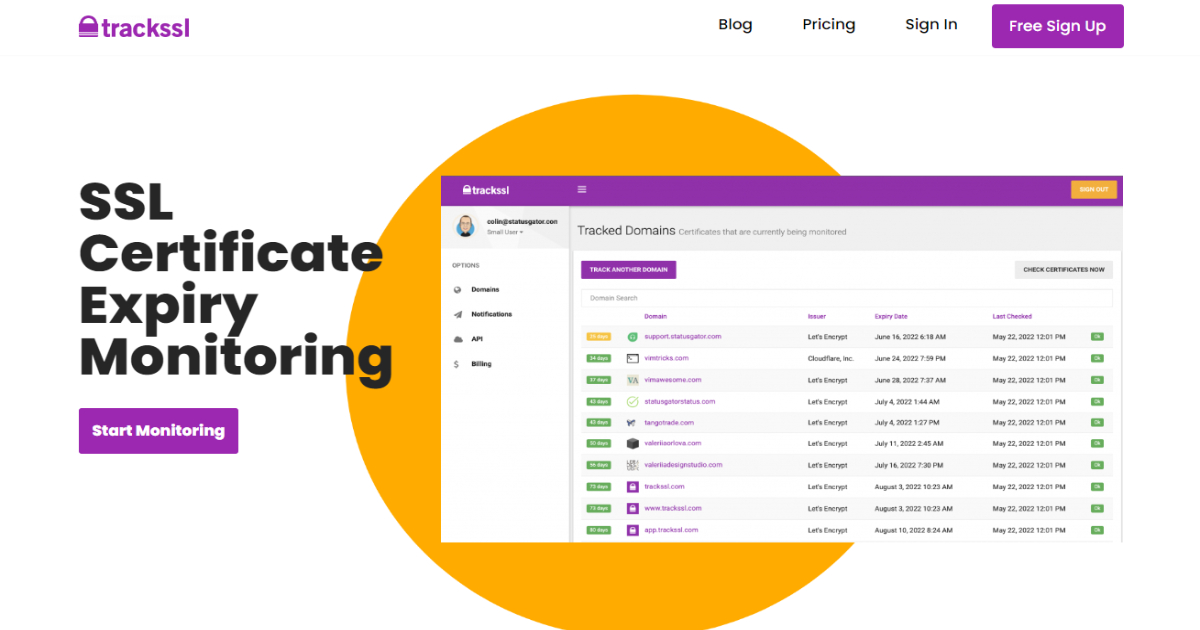 As the name speaks for itself, TrackSSL will provide a service of monitoring your website and checking for all possible errors. It will notify you whenever something goes wrong in the system and when your SSL certificate is about to expire or becomes invalid.
5. Pingdom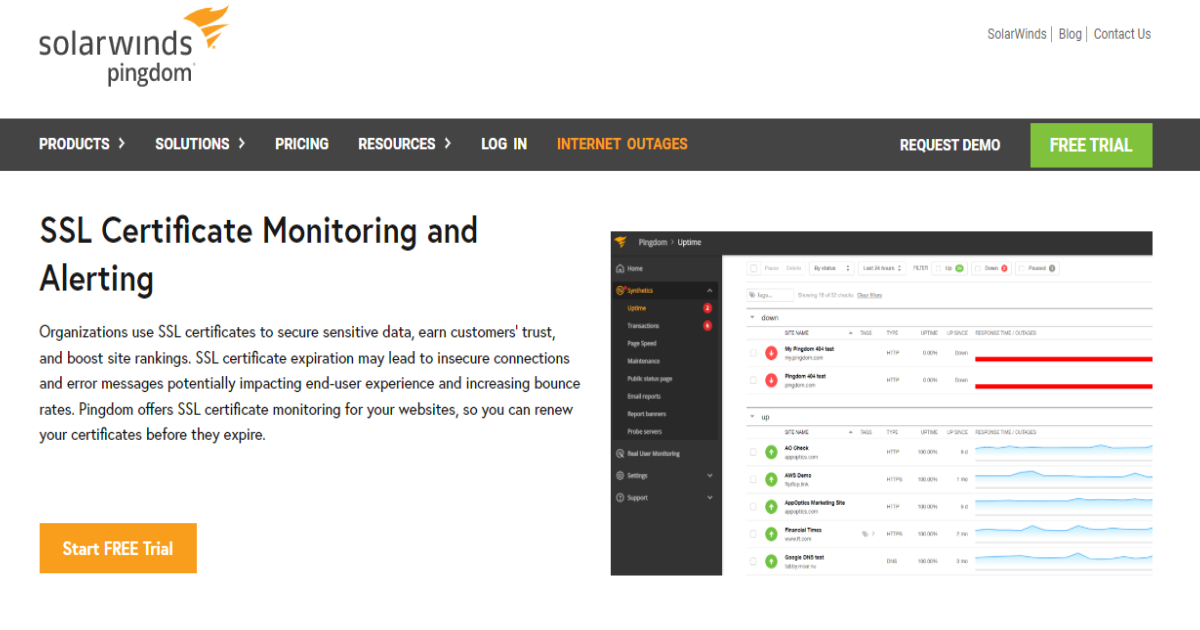 Pingdom is an excellent tool for SSL certificate monitoring because you can set it up according to your needs. For instance, you can choose how many days before the expiration of the certificate you wish to be informed and be immediately notified if something is wrong with the uptime and performance of your website.
Conclusion
SSL certificate, one of the crucial parts of your website, must be appropriately handled. Numerous monitoring tools will notify you about its expiration date or possible problems on your website, but we certainly recommend WP Force SSL due to the multiple features it offers.