Blog machine. Growth. Development. Influence. All in one place. Yes, as you guessed. We are talking about WordPress. WordPress allows you to have a small part of the internet.t
Moreover, WordPress is a place that is yours and where you can explore. You have not launched a website yet, but are you constantly thinking about it? Use WordPress. Make excitement, satisfaction, and make your dreams come true.
Of course, for your target audience as well. We are here to offer you a solution for faster growth, development, and better website functioning.
Have you heard of plugins? We did not even suspect it. Below we bring you some of the best at the moment. Do not standstill. Get moving. With WordPress and these plugins, the world is yours.
WordPress and Plugins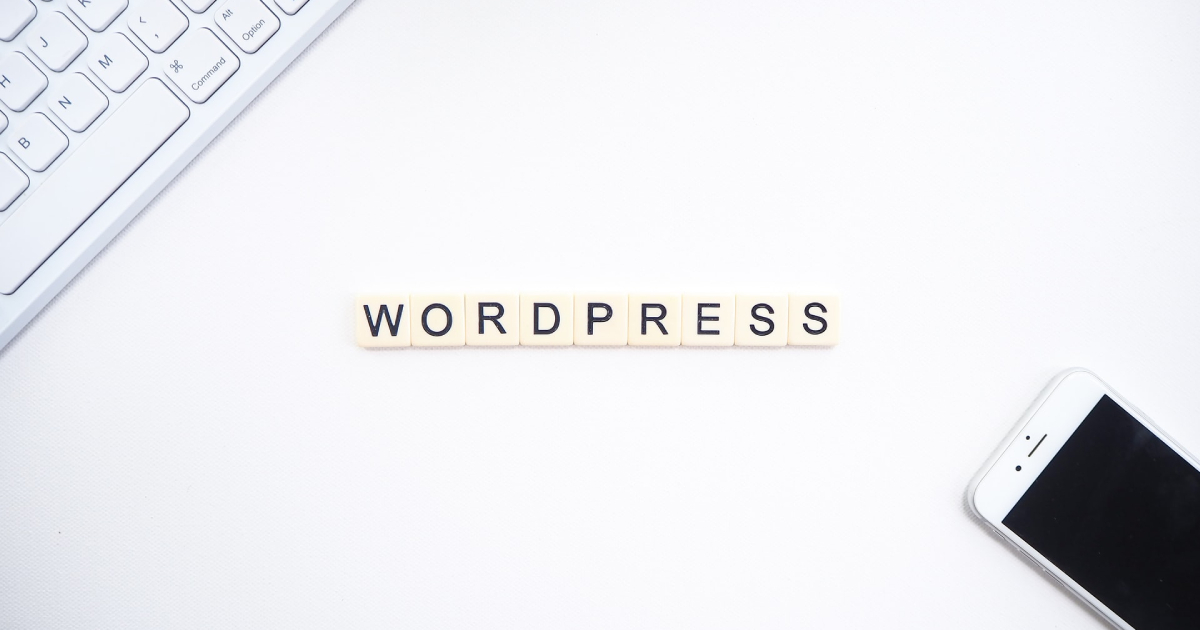 WordPress is a content management system, and it is available today as open-source software. You can download and install it in minutes. It has been popular for years because of its ease of use. Wondering what open source is?
Open source means that users can use and modify it according to their needs. Perfect, isn't it? WordPress has its own rules and policies. Of course, all this is for the sake of maintaining order, security, and continuity.
When you change something to your needs, you create new code. When you add a unique code to the core of WordPress, it must be approved by five members of the development team. If it is not possible to add code, you can publish it as a plugin.
The plugin is an upgrade to WordPress. For example, it can be WordPress Themes or SEO plugins, but the plugin gives it a new function.
The Difference Between Coming Soon Mode & Maintenance Mode
If you are still wondering if there is a difference, the answer is yes. You can use Coming Soon Mode and Maintenance Mode for different purposes.
If you are in the process of launching a new website, then you need to know one thing. Coming soon site is of great importance for launching a brand new site. To launch the page in style is crucial to pay attention to this.
Do not be afraid. Establishing a unique page is an easy and painless process that can mean a lot to you later. Plan and organize. Add a little hard work. Then enjoy the first day when users visit your site. Use social networks, networking, and personal connections. They can help you grow your Coming Soon website.
On the other hand, we have Maintenance Mode. Adding a maintenance mode page to your site is a perfect way to hide broken pages from visitors when your site is down for maintenance. The site administrator has access to the entire website and its administration.
You can use it when updating systems, plugins, themes or removing any problems with the functionality. Today, anything is possible. All you have to do is activate Maintenance Mode.
Hoping we have learned the difference, let's move on. In this article, we will describe in more detail three plugins that can be of great help to you.
Coming Soon Mode & Maintenance Mode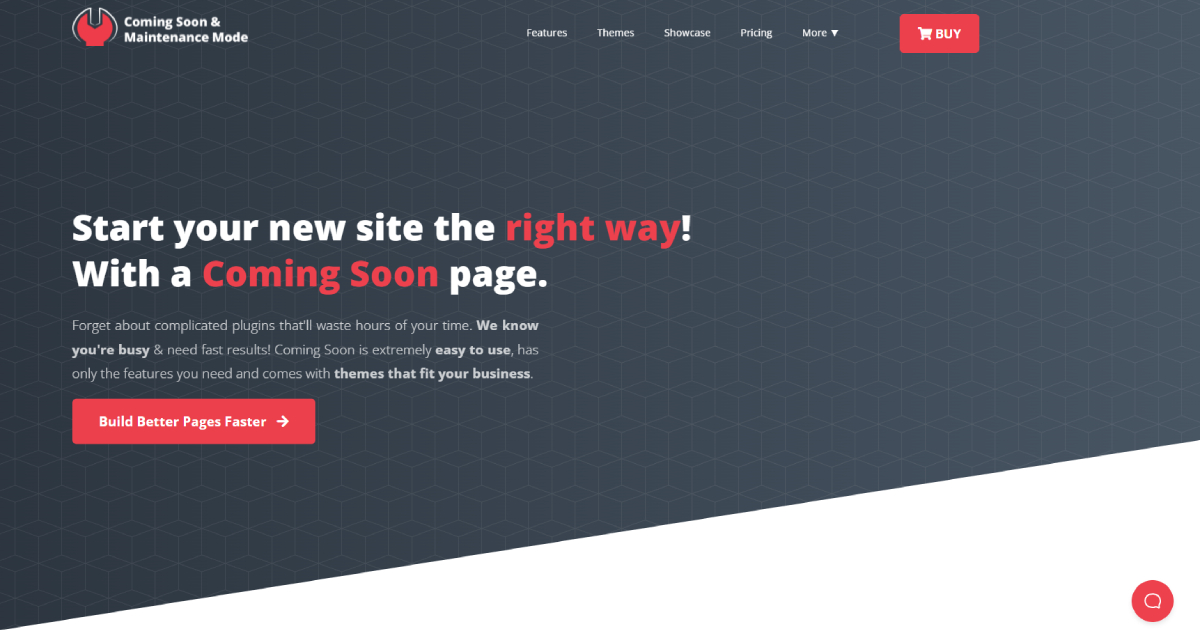 People often find plugins hard to use. They take up a lot of their time, and they need results fast. That is why there is Coming Soon & Maintenance Mode. It is a solution to your problems, and it fits perfectly into your business.
Why use this plugin?
Coming Soon pages are crucial for the further development of the site. Especially if it is a specific business, no one would like for their idea to fail and be forgotten, right? Coming Soon & Maintenance Mode offers you endless themes that can be useful to you.
The best thing is that in just 5-minute you are done. Now you can create a Coming Soon page that everyone will remember that page for a long time. Well, you need something unforgettable. You can find different options and settings to meet all your needs. In addition, you will save time. And time is money.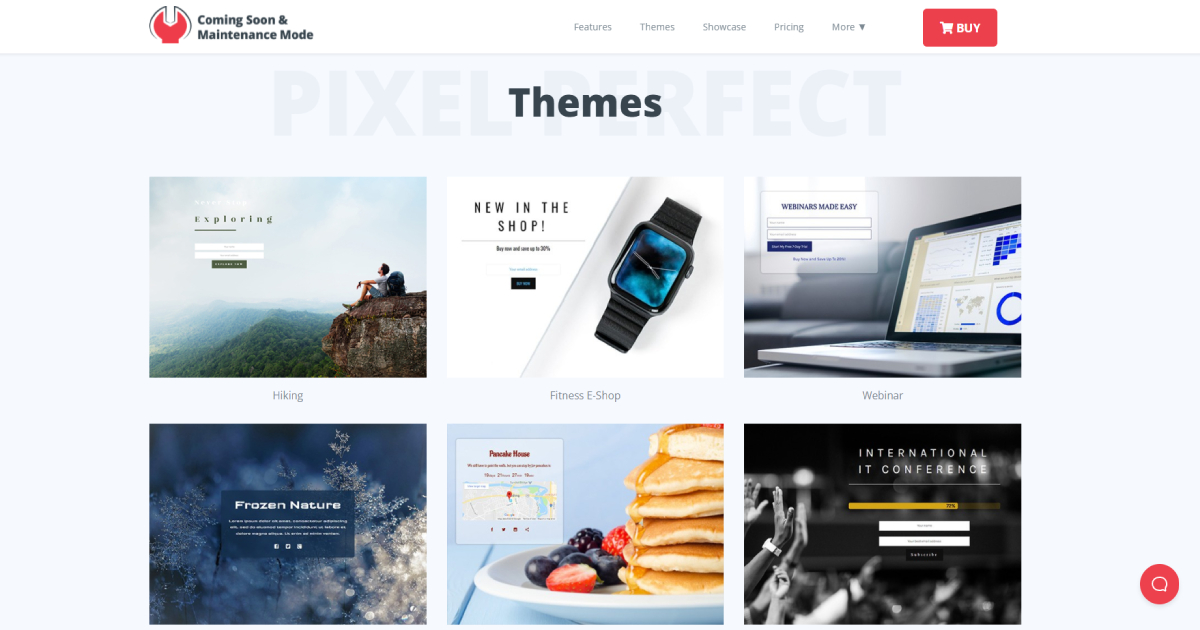 On the home page, you can click on Themes. There, you can choose and customize a theme that will be just to your liking.
What does Coming Soon & Maintenance Mode offer you?
There are many more positive aspects and what is offered to you using this plugin. Here are some of them:
Create and manage as many licenses as you need.
Create keyless licenses that are domain activated and do not require a license key for activation.
Enable per-license features configuration such as the white-label option, different templates & expiry date.
See a detailed list of sites using your licenses.
Disable sites and permits as needed.
This is a non-breaking change; if you do not want to use the License Manager, you do not have to; your master license key will continue to work forever.
This will not cost you anything extra – the License Manager comes as a part of the Agency license.
Your clients will not see any changes, nor will they have to do anything special due to this change.
Change the name of the plugin adds new descriptions.
Enable or disable the Coming soon mode for any site.
Synchronize the data from the plugin in one click.
View traffic stats (number of visits, countries, device type, browser) directly from the Dashboard for any site.
SEO Snippet Preview – provides a real-time preview.
SEO Analysis – runs over 20 tests on various aspects of your SEO and provides actionable advice.
Meta Description and SEO title.
Exclude Search Engines – shows the normal site to search engines despite if coming soon is enabled.
Social Preview Image – the preview of your site displayed on social media.
These are just some of the benefits. We believe you are already intrigued.
UnderConstructionPage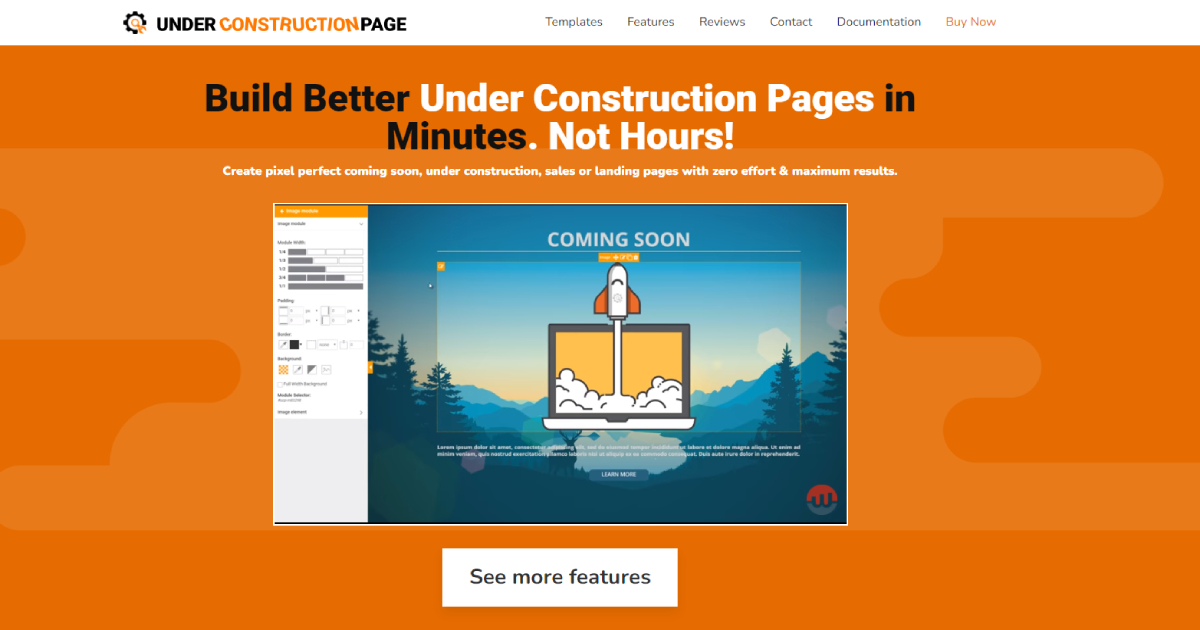 Landing, Coming Soon, and Under Construction sites are certainly some of the essential elements of digital marketing. We need to know that there are differences between such websites. Those sites should send a simple message.
The website will direct the customer to the brand, business, and products. You have to have a focus on something. That focus leads you to the goal you want to achieve.
UnderConstructionPage will also save your time. It has beautiful templates, and new ones come every week. Over 500,000 users agree with the motto that UnderConstructionPage values their time. The plugin has over 6 million downloads.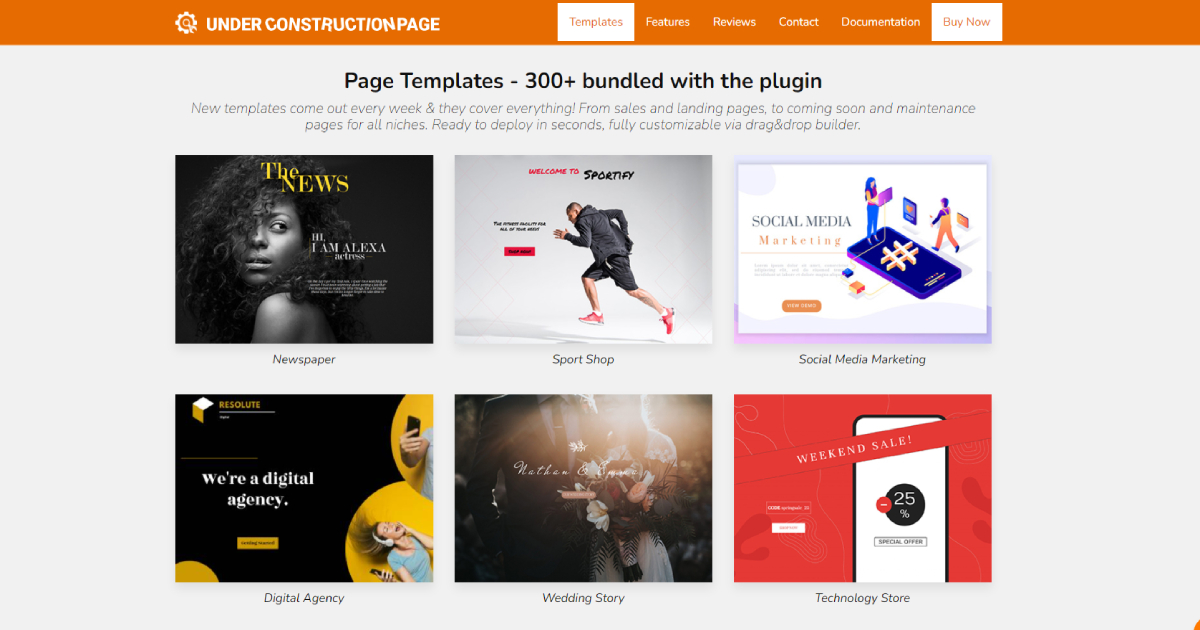 Rating and user feedback are available on the site, so you can only see for yourself the effectiveness.
Key features:
Drag&drop builder.
300+ Page templates.
Coming Soon and Maintenance pages for all niches.
Millions of premium images.
Affiliate and Traffic Tracking.
Fast and friendly support.
Carefully choose the landing page creation tool. Test them before you decide. This way, you will find the perfect option for your business.
Maintenance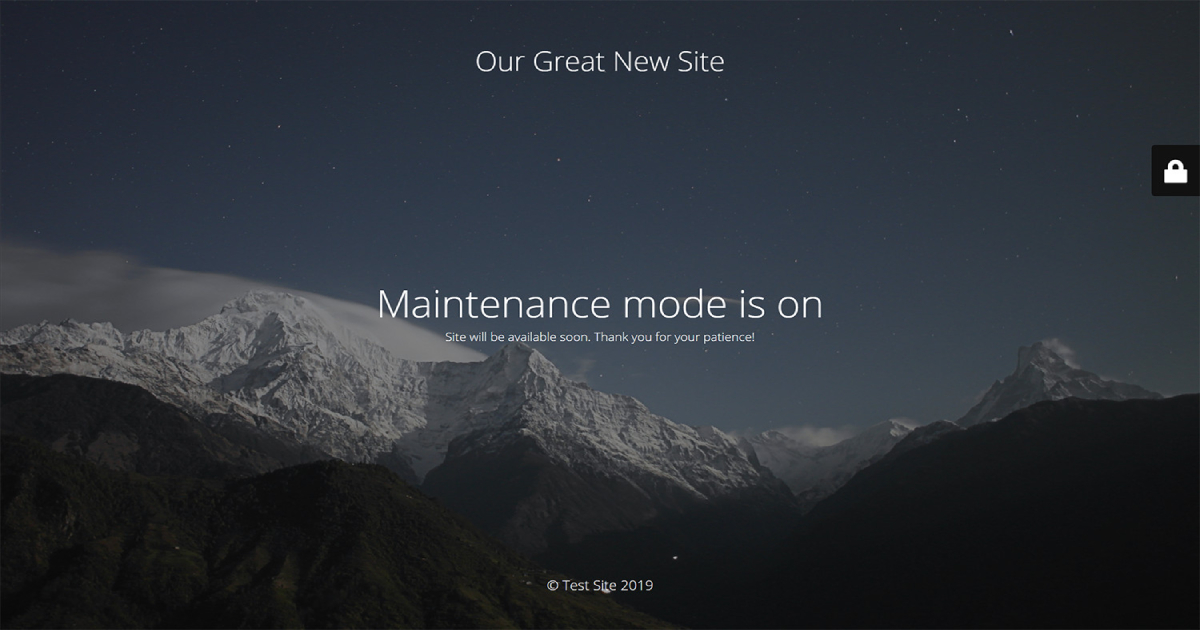 Maintenance and updating are crucial for any website. That means changing something on your website, technical maintenance, and repair. Current. Fresh. New information. Do not these words scream web pages?
Many website owners completely ignore that a website requires care, like everything else. You can not have a website and leave it to yourself. So success does not come. An updated and new page with new information will provide you with satisfied customers, which is the goal.
Here we have another plugin that can help you – Maintenance. Like the previous two, it provides many positive aspects. It is characterized by easy use, adding themes, logos, and everything that comes to mind.
Key features:
Retina-ready HTML/CSS layout.
Full-screen background.
Configurable colors: fonts, icons, background.
Customize title, headline, text.
User login on the frontend.
Admin bar status.
503 error on/off.
Google Analytics support.
And many more.
If you need a plugin that does the job quickly and easily, then Maintenance is the right solution for you. It offers you many opportunities that will bring your site to perfection. That is what we asked for, right?
Conclusion
For a quality page, it is necessary to invest effort and will. There comes a sacrifice too. Today we think we are at the peak of technology development. However, we do not know what awaits us. What is certain is that many things have been made easier for us.
In the sea of available WordPress plugins, it is hard to find the right ones. When we talk about WordPress and the mentioned plugins – do not be afraid. There is certainly no mistake here. You cannot lose anything.
On the other hand, you can get a lot. Is not the time something we should appreciate more? Using these plugins will give you extra free time. The variety of plugins available makes the WordPress platform flexible. You need to remember one more thing—research all plugins well before deciding.
Do not collect everything because you are loading the system. Plugins are not Pokemon, and you do not have to collect them all. Jokes aside, plugins in this article will be more than enough.
We hope you find this helpful article. Good luck!