If you wish to grow in the music scene today, you will also need a presence on the internet to progress and more publicize your songs, gigs, and ideas. In today's world, progress depends on exposure, reputation, social engagement, recognition, to name a few.
You will have difficulty reaching your targeted public if you are not actively attracting fans. And one of the best ways to remind preexisting or attract new fans is by creating great-looking and engaging sites.
Therefore, this article will help you set up your site by providing you with the top 5 WordPress themes for musicians, bands, and DJs in 2022.
ASTRA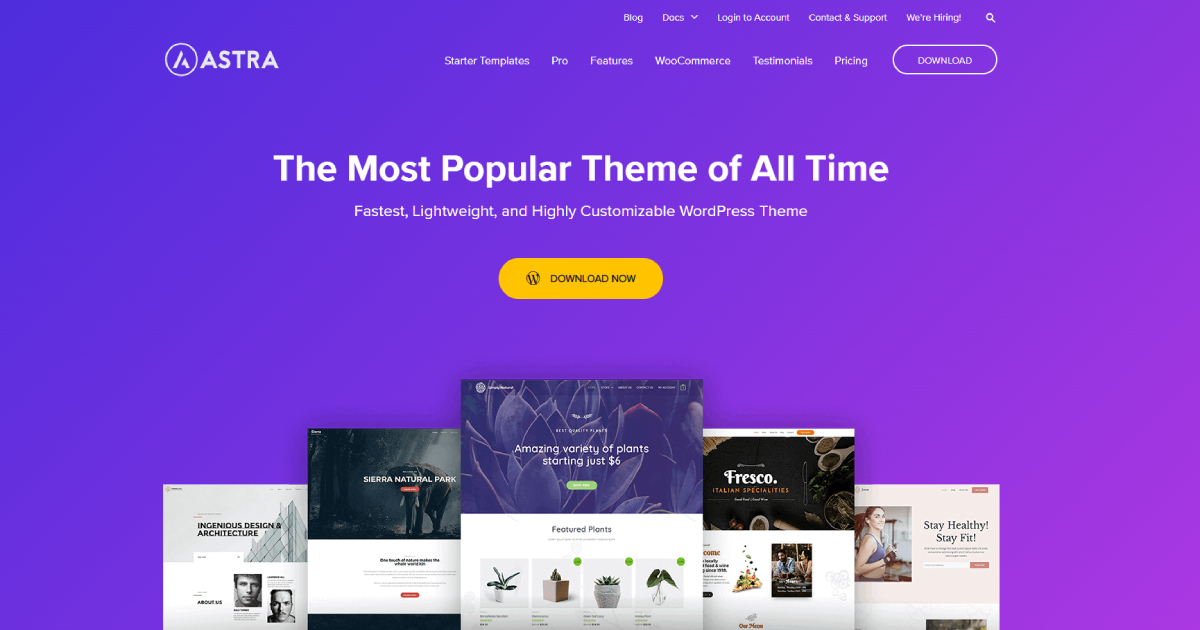 Our first recommendation is Astra. With Astra, you can improve your design, site layouts, typography, performance, and many more things that will help you build an excellent website suited for creatives. You can use Feature Layouts to maintain and customize the website's appearance.
You can customize headlines, galleries, comments, articles, and so on. Customization options allow you to modify and completely change headlines and establish unique logos, navigation tools, colors, fonts, and so forth for a mobile or PC device.
Also, Astra allows you to separate any core material from the other stuff on your website by displaying it in a framed boxes arrangement. On top of that, if you plan to sell your merchandise, Astra is also WooCommerce ready.
These are just some of the features that will help your website look professional.
SLIDE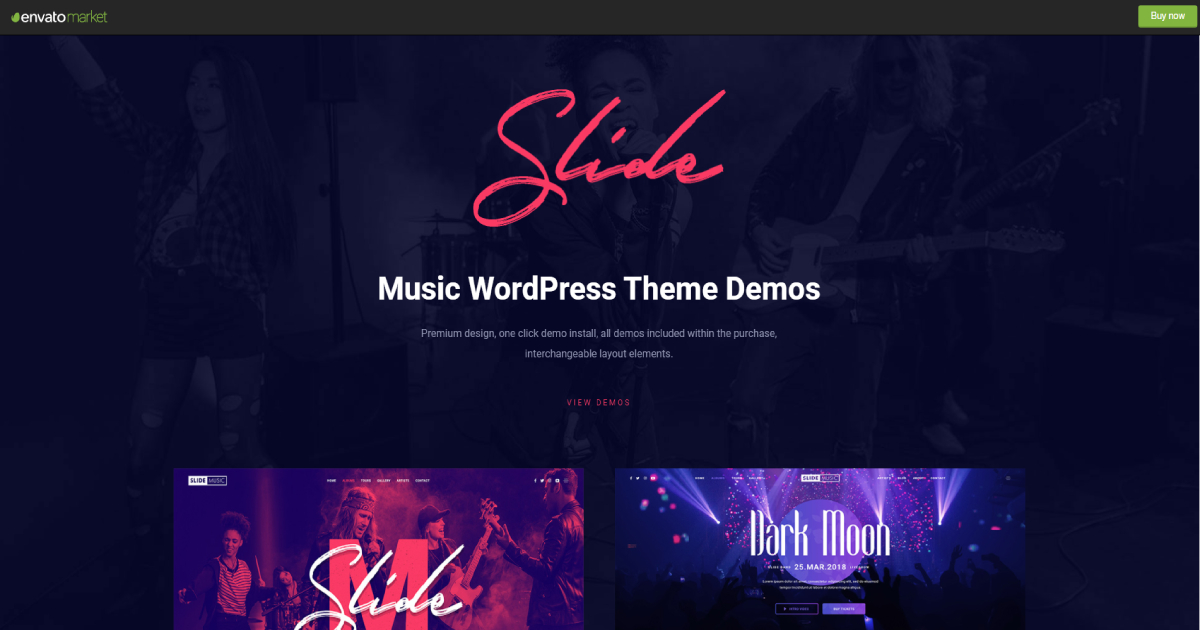 Our second recommendation is Slide. You will love the drag and drop page builder to help you create your fantastic website. But that is not all. They will provide you with already made themes pages that allow you to add and showcase your music, links, music covers, or anything that you can think of.
Also, the theme is fully customizable. You will access fantastic color options, headers, typography, and many features. The Slide also allows you to profile your branded products, making it easy to tell your website apart from fakes. But most important of all, you will surely gain more fans with your fast, clean, and exciting page.
DIVI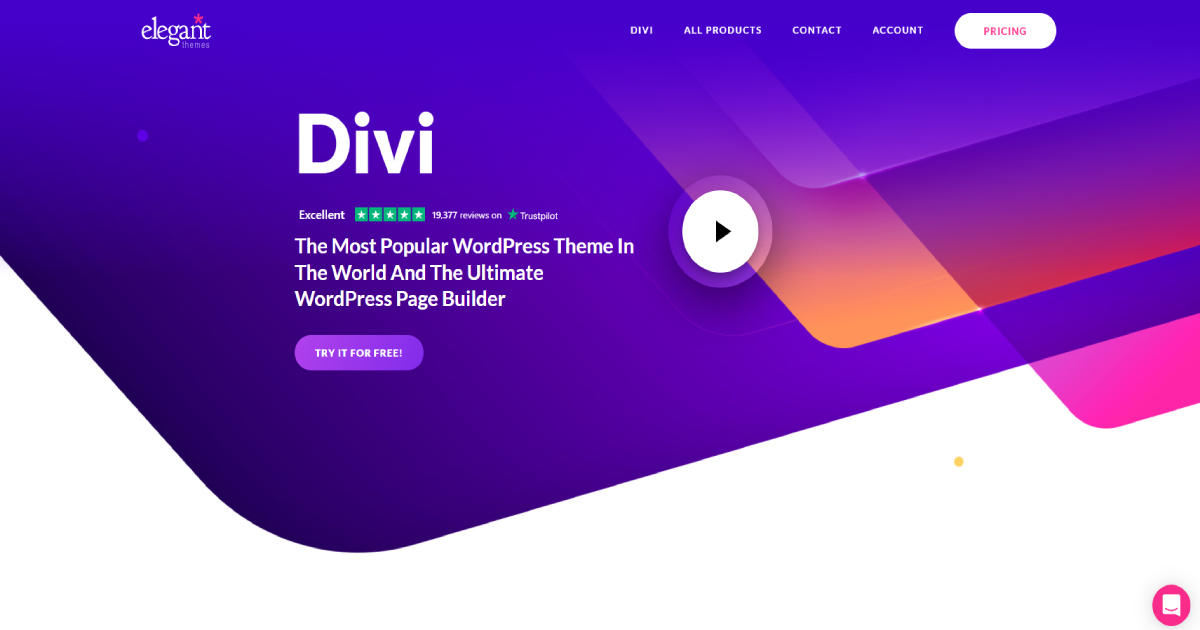 Divi is another fantastic WordPress theme that will rock your world. It has a unique design tool to help you make a terrific website. With their features, you will make a professional-looking website that will attract new fans just by looking at it because of their high customization options.
You can add effects, such as saturation, contrasts, brightness, opacity, and you can add shadows on texts or images. But that is not all. You will get access to animations tools to make your websites more attractive.
But no worries. It might all sound like a lot, but you'd be surprised if you did a little more research. You would find many more options to personalize, and then the drag and drop tool will help you with all that.
THEMIFY ULTRA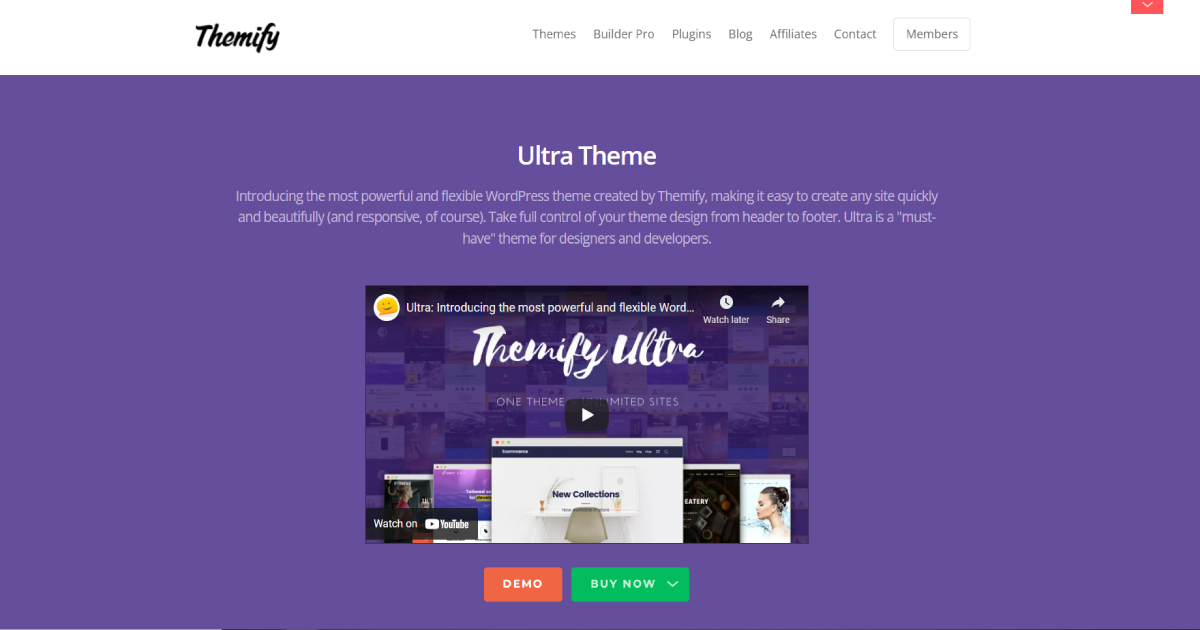 Our following recommendation is Themify Ultra. Because it offers full authority over your website from header to footer, you will love it so much that it will become your must-have theme. It will provide you with a wide range of predefined layouts, colors, and typographies options.
So, you can personalize your website to look more modern, or you can make it simpler. But Ultra will not only help you with personalizing your website but will also help you with sharing your music with audio players.
You may integrate the sample configuration, which includes the design options, media, icons, widgets, and so on, with a click of the mouse, much like our design demonstrations. For designing your websites, this is a great help.
EUPHONY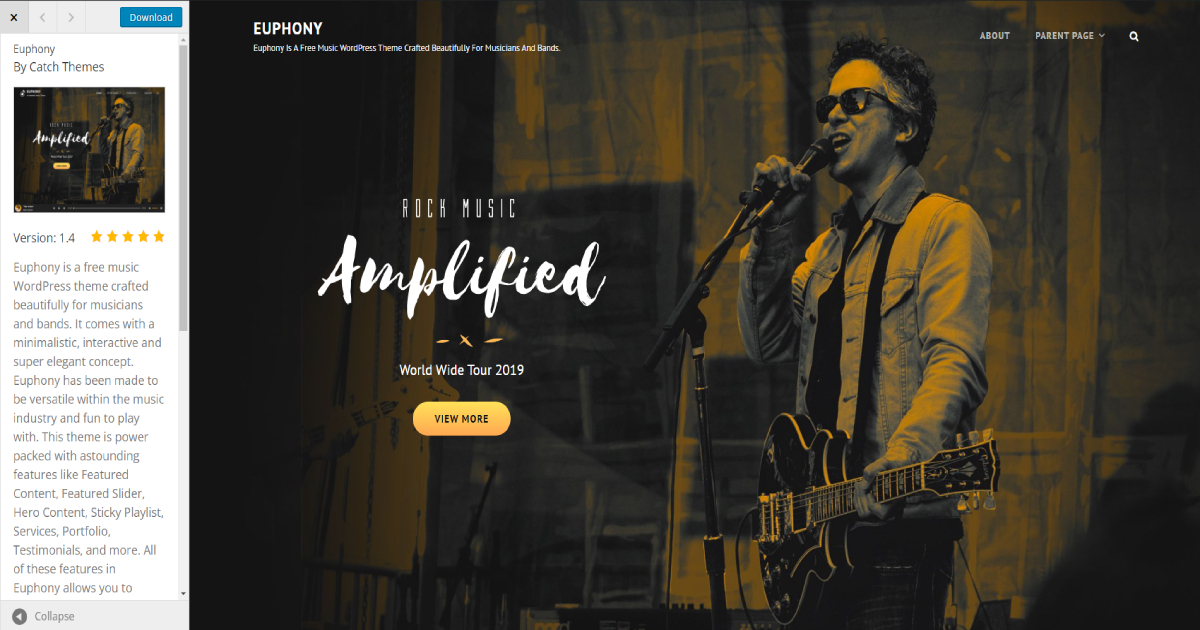 Our last recommendation is Euphony. We will be quick in the end. Euphony will appeal to anyone working in the music industry because of its simple design. If you are a minimalist and want an elegant but professional look, this theme is for you.
Also, Euphony is the most excellent pick for beginners because the theme is cheap, and the theme is designed to be both engaging and stylish. For its adaptability, you will have quick and easy access to dealing with it and, sure, you can have a great time doing so.
CONCLUSION
Hopefully, our short article helped you in unlocking your full creative potential. By choosing one of the previously mentioned themes, you can ensure that your WordPress website has a great start. These themes will make it so that you can put more effort into pursuing your creative endeavors than having to worry about your website. However, if you don't think these themes are enough, and you want your website to have a custom-design, you can always reach out to Philadelphia web design agency and let them bring your ideas to life.