If you own a website that gets traffic from non-English speaking countries, it might be time to consider making it multilingual via a translation plugin.
That can help grow your traffic by appealing to a broader target audience and lowering your bounce rate. So, if you're looking to translate your website into more languages than you can speak, you've come to the right place.
Today, we've compiled a list of free plugins only. Like any other WordPress program on the market, there are many translation plugins; some are manual and others automatic.
Some of these plugins can cost a pretty penny but don't worry. So, let's talk about the best free WP translation plugins without any further ado.
1. TranslatePress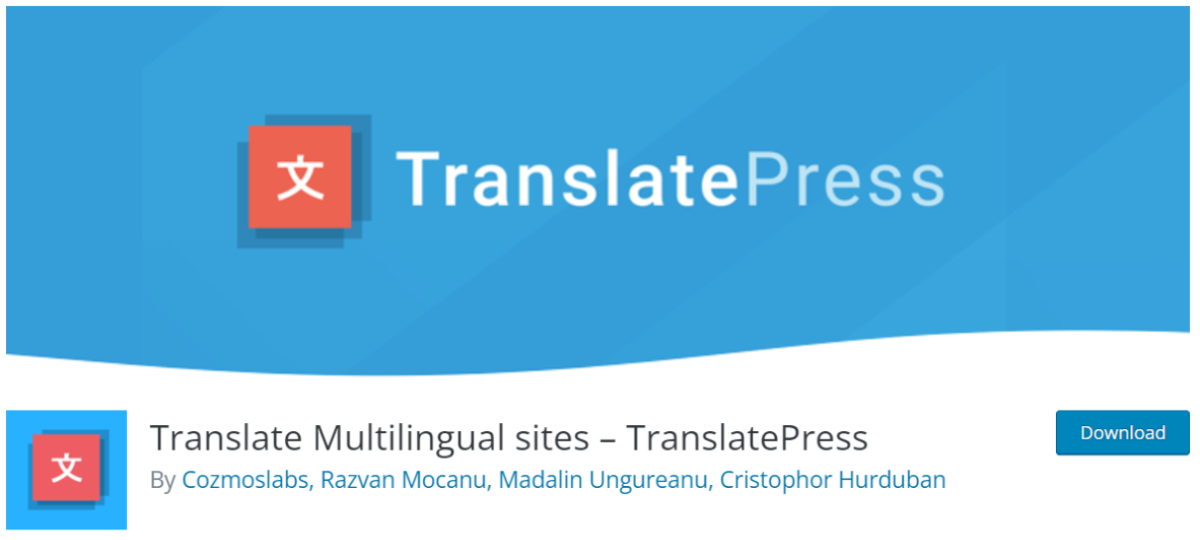 TranslatePress is a unique multilingual plugin that allows you to translate every component of your website.
As the name would suggest, site translation is this plugin's main feature, and the whole thing can be done automatically through the front end.
Using it, you can swap languages without giving it a second thought. In addition, you can also preview any changes easily before deciding to make the changes permanent.
However, this plugin made it the number one spot because it can even generate SEO-friendly URL links. It allows you to translate content, plugins, themes, and even meta-data without affecting the interface.
It's also ideal for handwritten translations. Users can translate information even if they don't have access to the admin area.
2. Polylang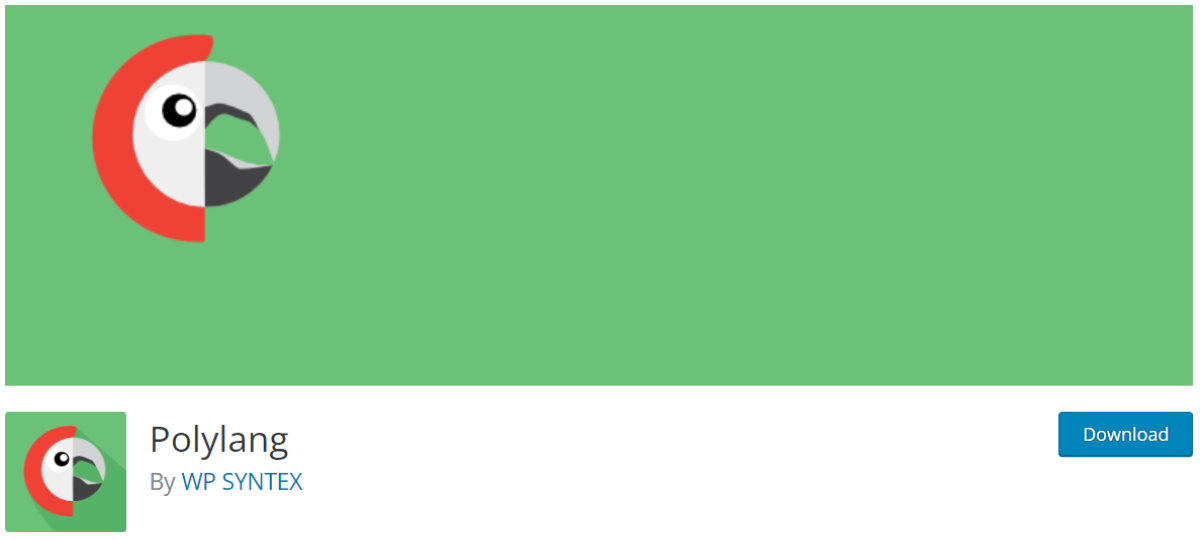 Polylang covers practically every language, aka versatility is its strong suit. This plugin has a simple, straightforward interface for adding translations to posts, pages, media, categories, post tags, menus, widgets, and other elements.
To make the translation process fully automatized, you need a Polylang addon. Lucky, Lingotek Translation is easy and free, just like Polylang.
Plus, if you've been using another plugin before this one, it makes the transition seamless. You can store your translated material in subdirectories, subdomains, or different domains.
It even lets you make SEO-friendly URLs for a specific language and integrates with major WordPress SEO plugins.
Keep in mind that the plugin does not include e-Commerce capabilities; therefore, you will need to purchase an addon if that's something you require.
3. GTranslate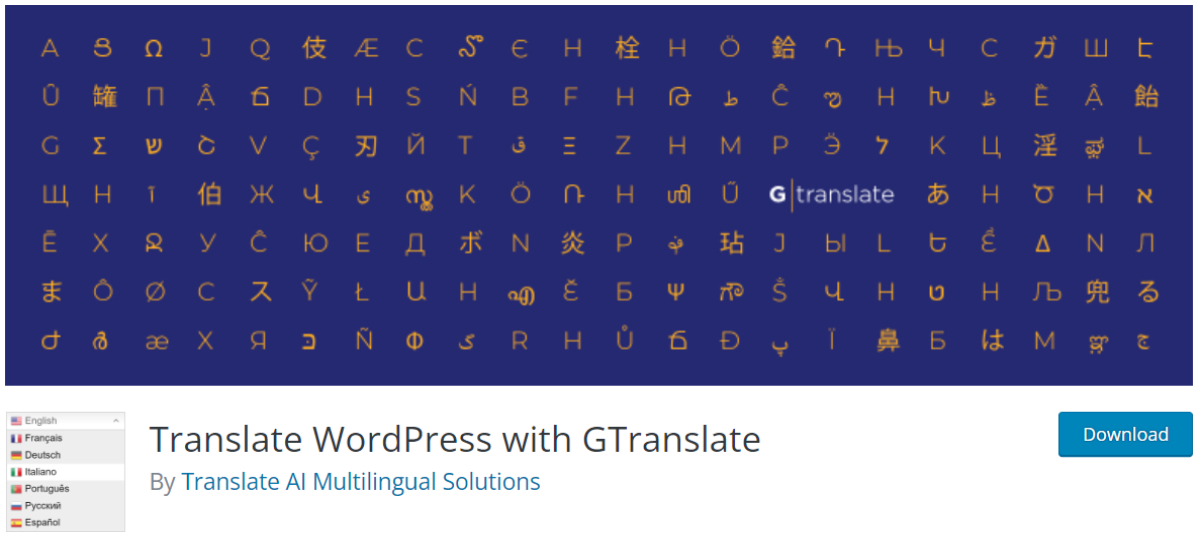 GTranslate is a free Google Translate WordPress plugin. It allows you to translate your WordPress site using a Google-powered language switcher effortlessly.
It conceals the popup that suggests a better translation and the Google Translate bar from the top of the screen. You can also use the plugin to open the translated page in a new window.
This function allows you to toggle between the original and translated material – a big plus in our books.
In addition to these basic features, you'll be glad to know that this plugin also offers integration with Google Analytics and complete translation for all your posts and pages. It's simple, no-fuss, and gets the job done.
4. Falang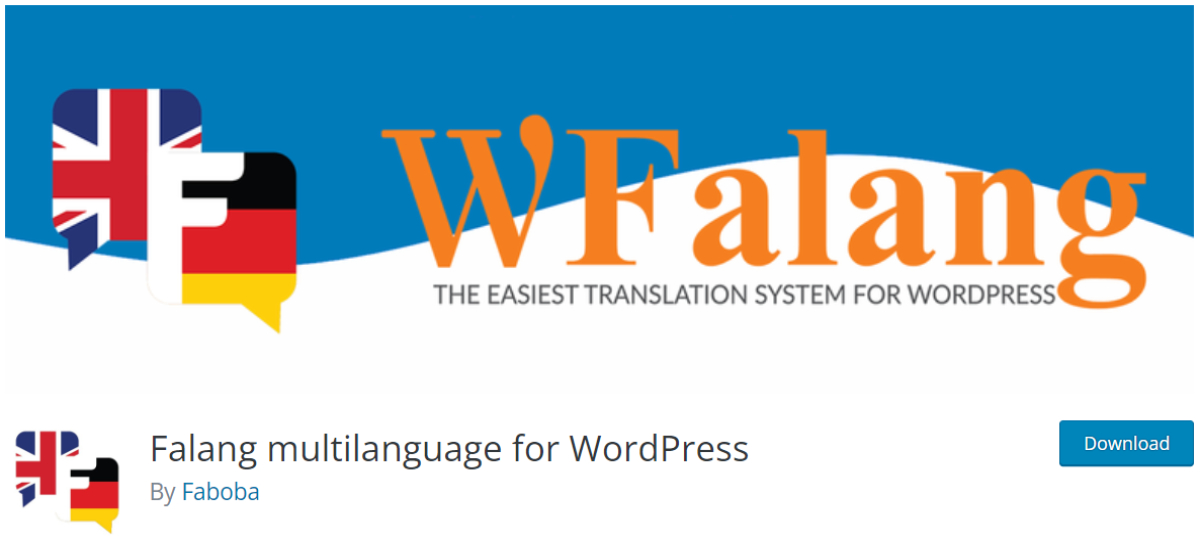 Like some other plugins mentioned on this list, Falang is a manual translation plugin. When you install it and start adding another language, the primary language will remain the only one displayed until the translation is completed.
That means you'll be more than free to translate parts of your blog posts one at a time and display them when you want to using the publishing switcher.
5. Google Website Traslator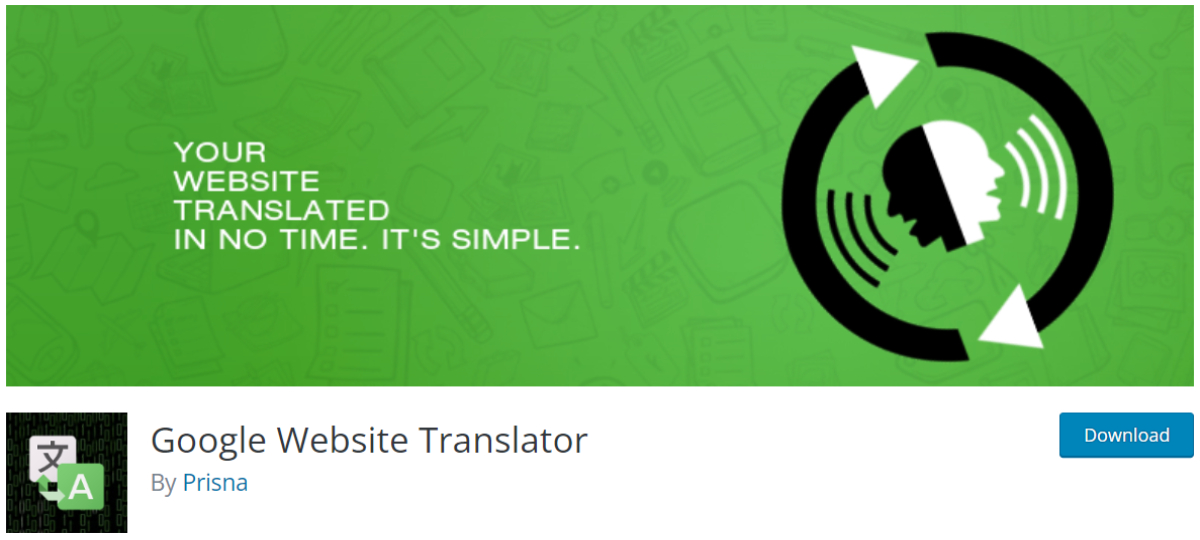 Google Website Translator is a straightforward translation plugin that uses the Google Translate API to translate the contents of your website.
This plugin has a built-in Google translate button that you can install anywhere on your site. It also allows you to customize the languages on the language switcher, which you can access via the sidebar widget.
This plugin has a shortcode functionality that allows you to use machine translation for specific pages.
Using it, you can also add custom CSS and opt to hide the language picker widget from specific pages, articles, and categories in the advanced settings area.
Final Thoughts
Having a multilingual site is a great addition and will, in the long run, help you expand your reach and cater to those that do not excel at English.
We recommend five of our favorite free plugins, and neither of them will leave you wanting. Have any other favorites or recommendations?
Feel free to let us know in the comment section below.