You must always input your login and password to log into an app. If you forget your password, you will experience issues and lose access to your account. Because of this, passwordless authentication sounds like a dream come true and now is a reality thanks to OnzAuth.
We shall explore the world of OnzAuth and all the capabilities it provides in this article.
So, let's start!
OnzAuth – The Best Passwordless Solution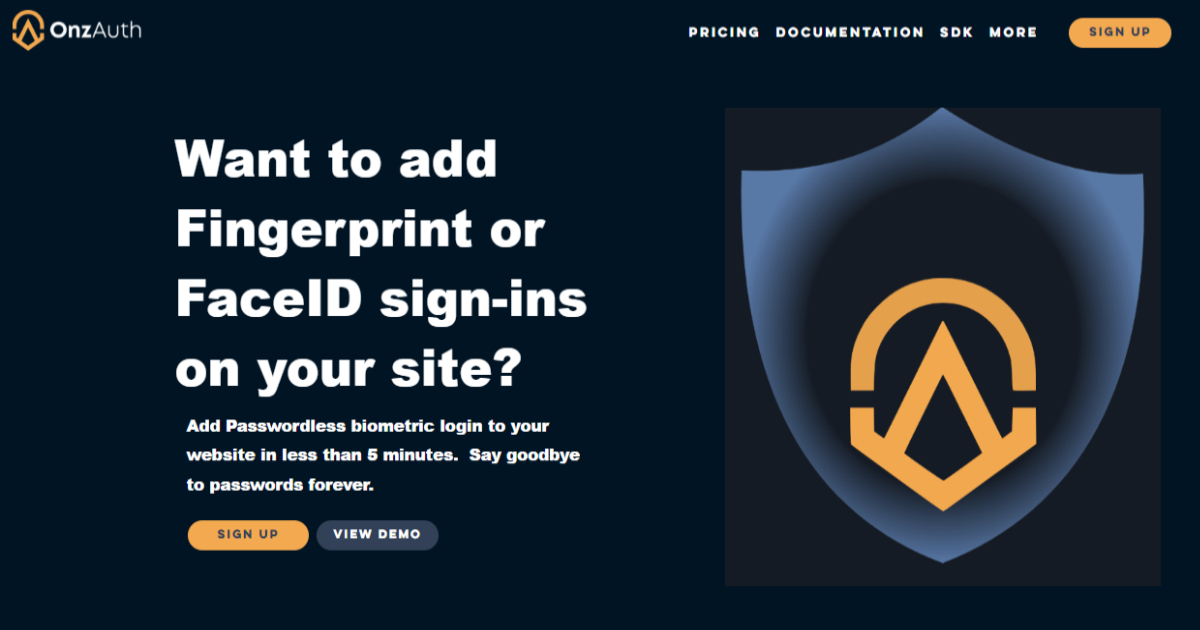 With OnzAuth, you can quickly and easily add a few lines of coding so that your users may log in using their fingerprints or Face IDs. Registering or signing in recognizes you by a username-like identifier stored on the OnzAuth server.
Guaranteed Privacy
That indicates that your website upholds its guarantee of privacy because neither passwords nor biometric data will be kept on file. All biometric data will remain on the devices used by your users. At the same time, your device will protect your storage and any biometric data stored on it and go through the verification process. That's how OnzAuth works in both public and private settings.
Once a person has OnzAuth, they will never again have to bother about passwords. Since all their information is being kept, privacy is increased. Hence there is no need for a password. Never before have sign-ins been so quick and straightforward. Additionally, SDK is simple to incorporate into your existing setup.
User-Friendly Experience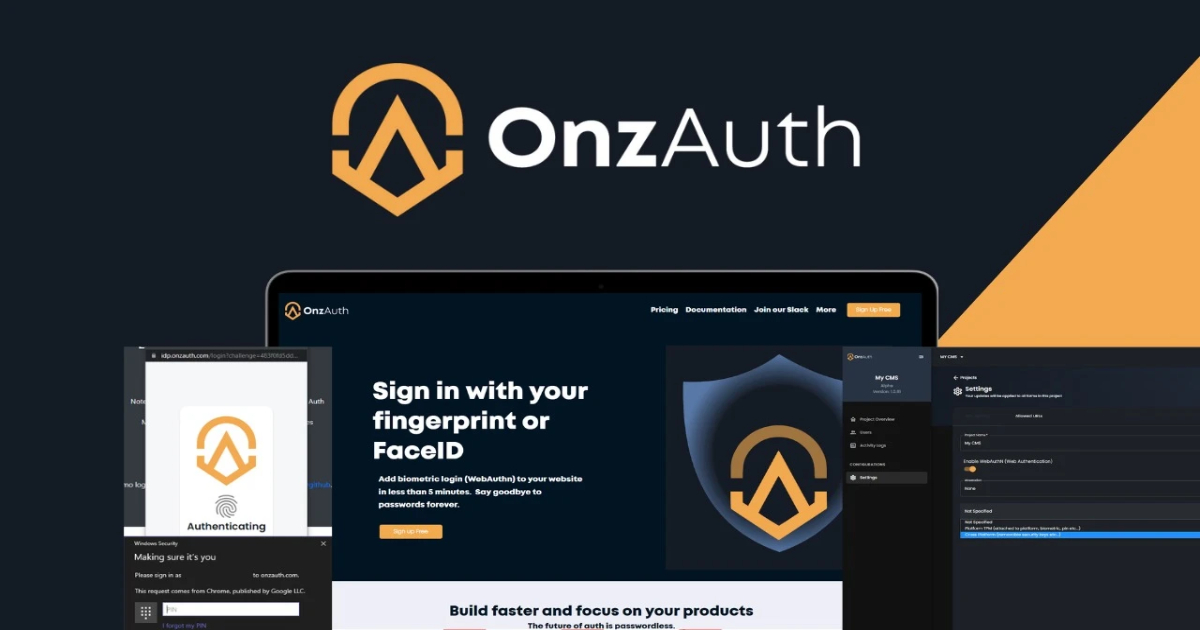 You can pick from various programming languages, depending on the one you like, or find the most user-friendly. As an additional option, you can make Magic Link or Biometric your primary sign-in method. With OnzAuth, you can create your branding or modify it to an existing one.
It won't end here because it will soon be available as a WordPress plugin with Bubble.io support. As we've already explained, you merely need email and no passwords. You will have the option to alter the layout and design of your login form and email confirmation.
As you can see, OnzAuth gives you many options and ways to customize it to your needs. You can pick from various choices and choose the one you want the most.
We need to talk about how it functions after outlining what it does and all of the capabilities it provides. Talking about it makes no sense if you don't know how to register to function correctly.
Straightforward to Install and Use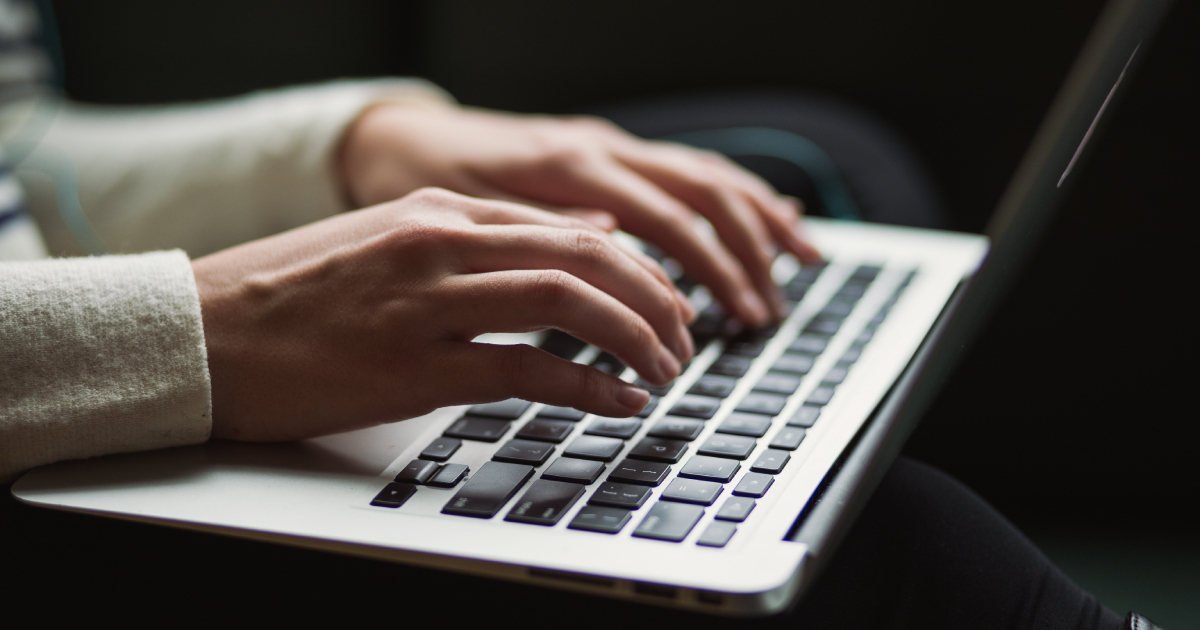 The technical side is simple to maintain, and their website contains all the instructions. Go to OnzAuth and register for an account for it to work, and after you have, you will receive a ClientID. You must incorporate their vanilla SDK in your JavaScript after registration, as we just said, and then include it in your website.
You will be given a specific line that you must have for that to function properly and smoothly. After that, all you need to do to complete your work is present your login to receive your tokens.
Conclusion
OnzAuth is your solution if you no longer care about passwords and want passwordless access to any web application. I have outlined all the benefits and opportunities available if you register immediately in this article.