Nowadays, almost every business uses social media as a way of marketing. That is logical since so many people use tons of social media platforms daily. Social media is especially beneficial to small businesses, allowing them to reach out to new audiences, no matter their distance and preferences.
Even though this sounds great, having a few different social media accounts, posting content on them, and simply bringing in more customers is not that easy. This whole process would require logging into every social media account, creating a separate post for each account, and doing this every so often.
That is significantly harder for smaller businesses that do not have as many employees for every business aspect. That is why many business owners have decided to include a social media management tool to help them.
In today's article, we would like to present you with a few of them, in our opinion, the best platforms for social media automation.
So, if you are ready, let us get started.
Buffer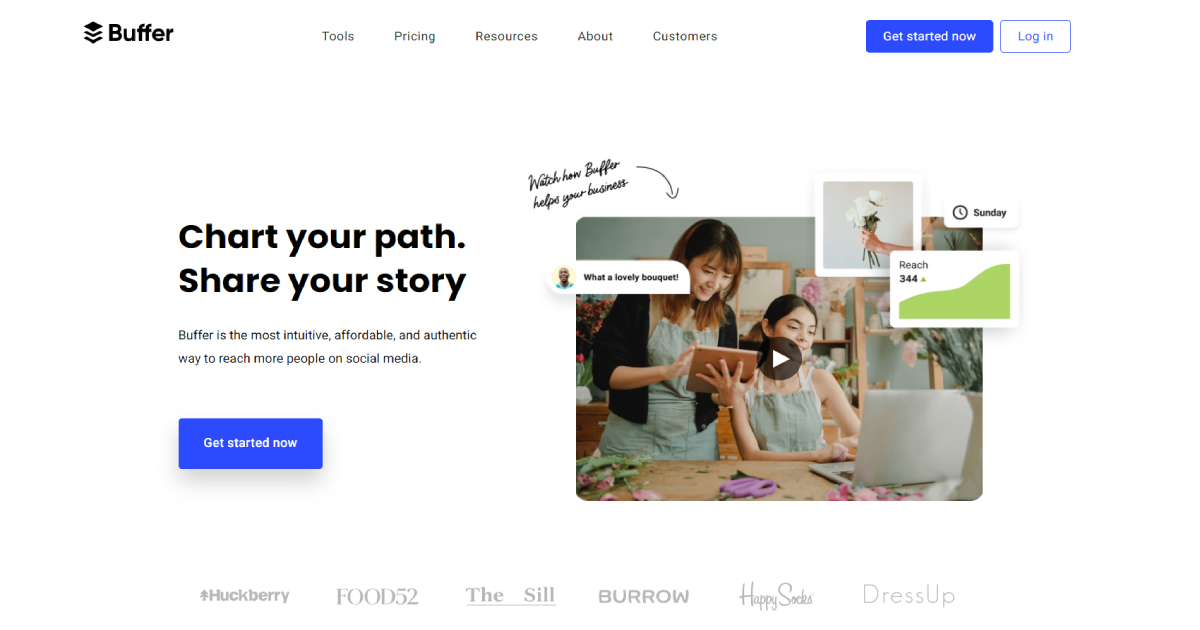 Buffer is an all-included tool for everything related to social media. It is one of the most popular tools, thanks to all of the features it offers you. Furthermore, Buffer allows you to schedule posts, so you don't have to worry about posting to certain social media accounts.
It also includes different hashtags related to your posts and business so that people can find you easier based on their searches. On top of that, it gives you analytics, with which you can track how well Buffer is benefiting your business.
Hootsuite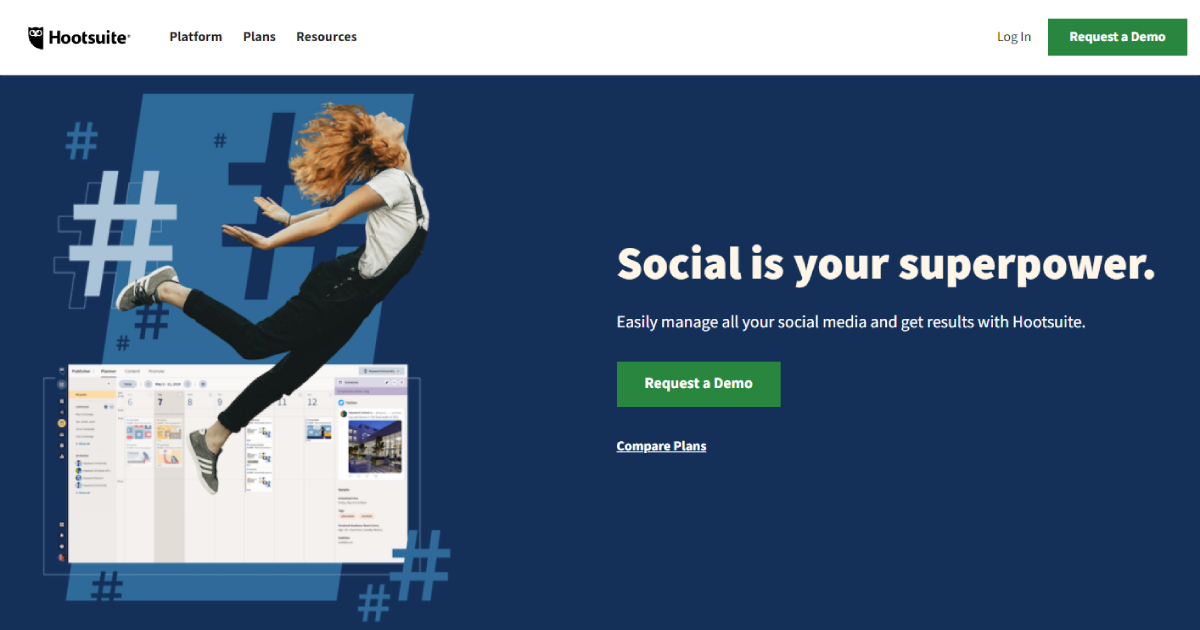 Hootsuite is another big name when it comes to managing social media accounts. Some of its features include scheduling posts and a rich dashboard to help you create amazing-looking content more easily and attract more customers.
Furthermore, it can create a quick response to any inbox messages and get an insight into all of your brand mentions—a perfect choice for every business, no matter their size.
Agorapulse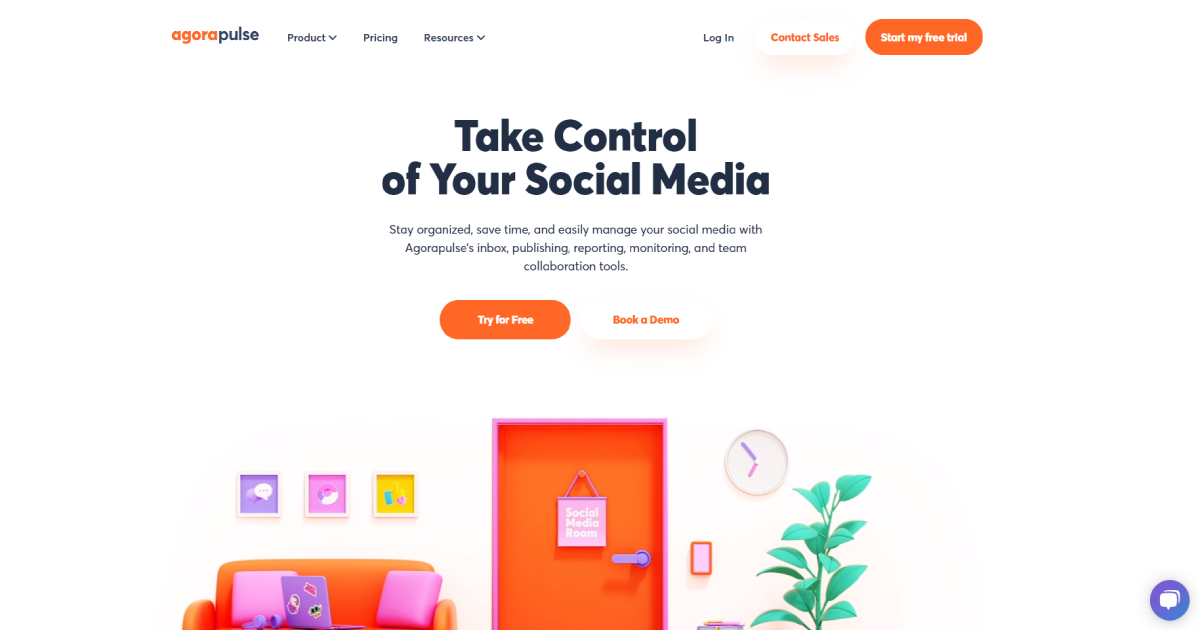 Next is an all-in-one tool that will do everything regarding your social media accounts. Agorapulse allows you to manage comments on your Instagram and Facebook ads.
You can even have all of the analytics related to your social media accounts, like Facebook, Twitter, and Instagram. The information shown in the analytics includes engagement, reach, conversion rate, and much more.
Post scheduling is a must-have in all of these tools, so it is only logical that Agorapulse also offers it.
SocialPilot
SocialPilot is a cheaper option compared to the ones above, but this does not mean it lacks features. Its features include social media scheduling, media calendar, content curation, RSS feeds automation, browser extension, bulk scheduling, and much more.
You can choose between client management and teams management when it comes to management. And just like the other tools we have mentioned, SocialPilot also offers ads and analytics for your social media accounts.
Sprout Social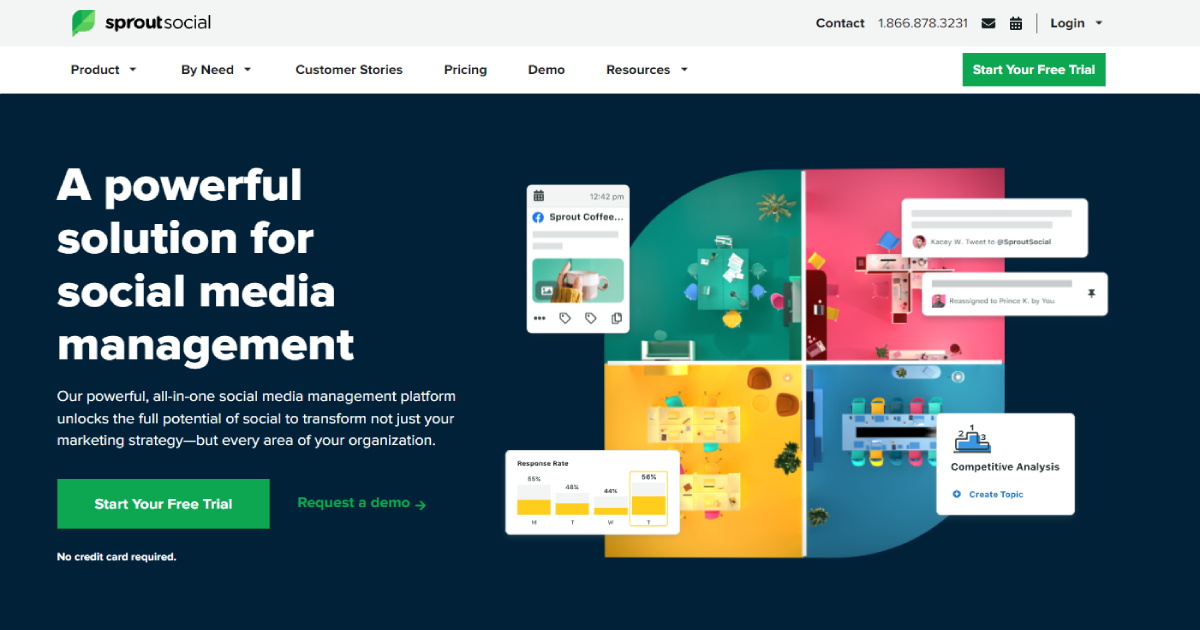 Sprout Social is another fantastic tool to help you manage your social media accounts. Many big companies use it worldwide, and that says a lot about its success. They have a whole team working on every aspect of your social media, ensuring its highest level.
Give their free trial a go, and try it out yourself.
Zapier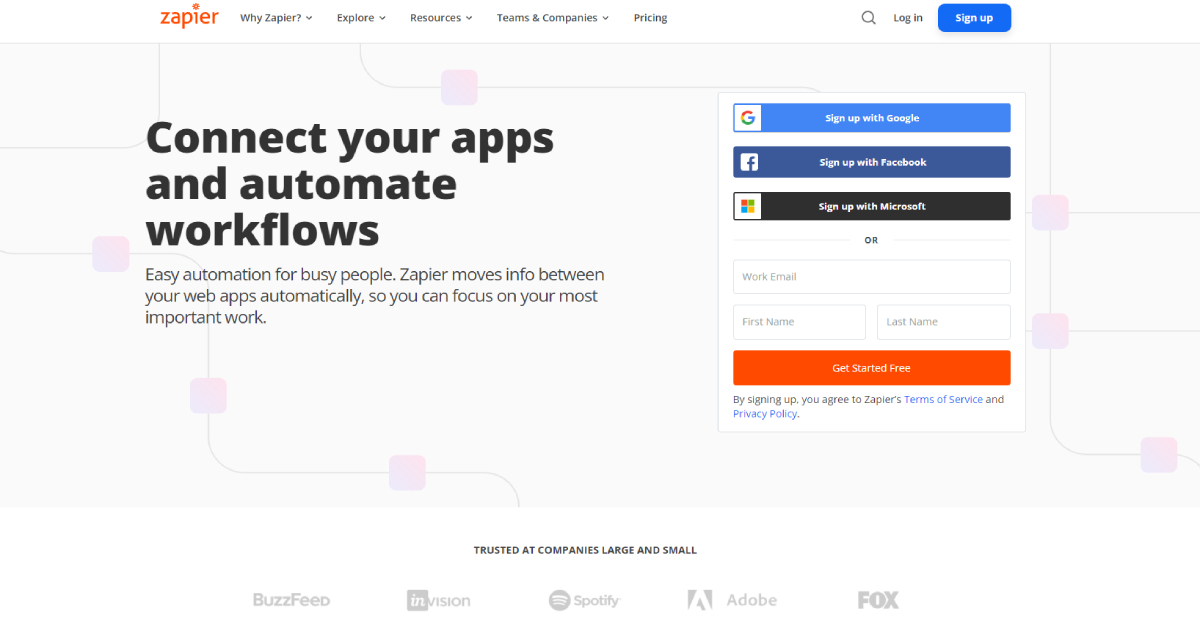 Zapier is a great automatization tool that will for sure make your work a lot easier. It works a bit differently than the other tools we have mentioned. It allows you to automate different tasks customized between various online services.
You do not even have to make your own "Zaps," but use the premade ones.
CoSchedule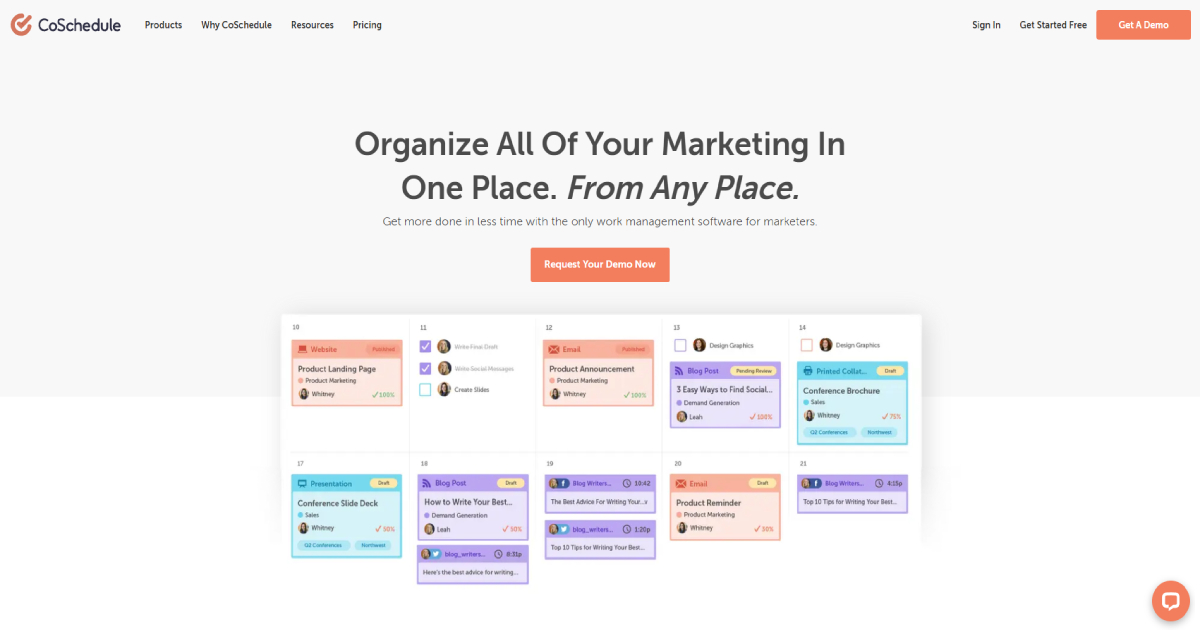 CoSchedule is a perfect scheduling tool that will make you keep track of your social media posts, not letting you forget a single post. Some of its most mention-worthy features include a shared calendar with your team, scheduling and publishing WordPress blog posts, automatically promoting it on other social media platforms, an automated headline analyzer, and so much more.
Brand24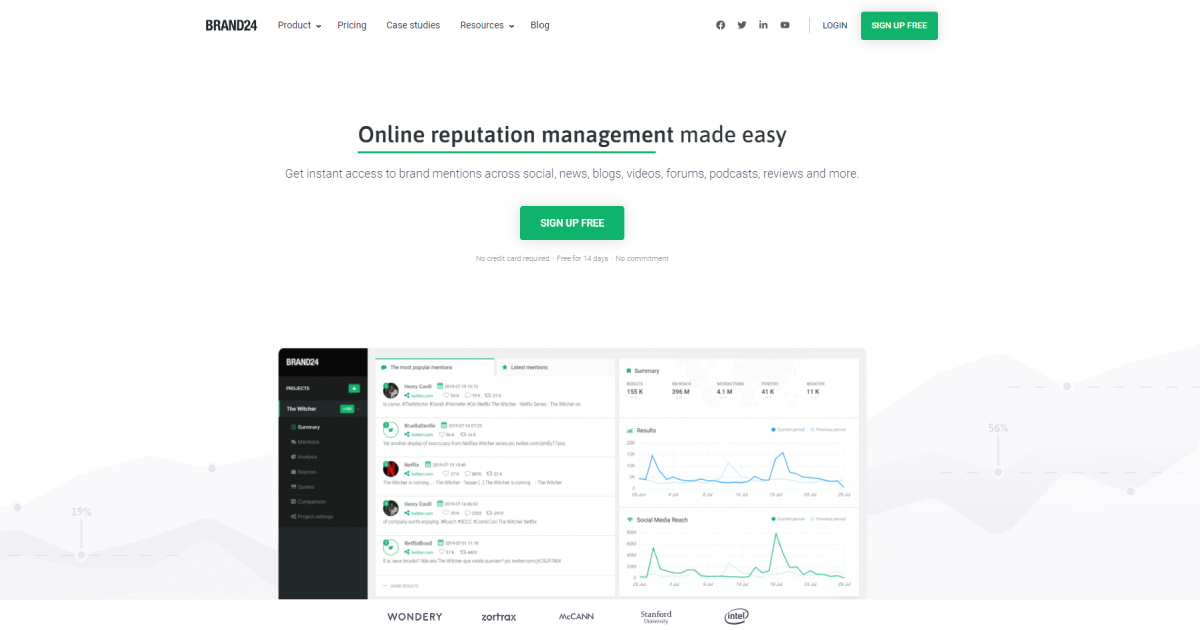 Brand24 is often called an "online reputation" tool. It allows you to automate the process of searching your business online, only to see how well it is going amongst its customers and its reputation.
This whole process is done so that the tool searches places online wherever your business is mentioned and gives you an insight into what people think of it. You can even keep score, based on the reviews your customers have left, and even get analytics every so often.
Conclusion
All of the tools we have mentioned serve their purpose and are definitely worth giving a try and incorporating into your work. They will take some weight off your back and let you focus on more important things.
We have provided you with links to every one of these tools, where you can check additional information on them and even buy them. We hope you have found this article helpful and found at least one tool that seemed interesting to you.