It's a lot of fun to communicate with clients and promote your brand by having various social media profiles for your business. However, handling many websites and social media correctly is time-consuming and challenging.
Therefore, different social media management platforms have been created to help you. One example is Hootsuite.
Hootsuite is a social media management platform that will incorporate and synchronize all your social media into one dashboard, like Facebook, Instagram, Twitter, etc.
This platform allows users access to organized material plans throughout multiple social media platforms and provides detailed analyzing reviews inside a single location. That will result in the growth of any online audience simply generating various sources and content.
But if you do not like Hootsuite for some reason, here you will be able to find the top 5 alternatives to Hootsuite in 2022.
So, let's start!
Loomly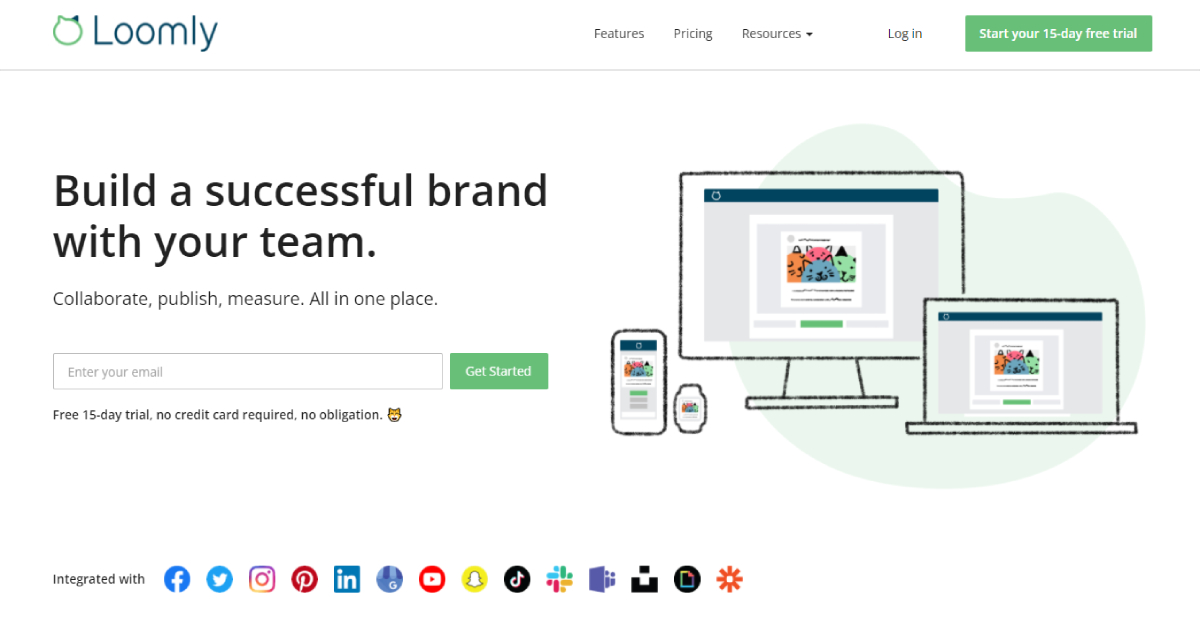 The first on our list is Loomly. You can start from scratch while creating your blog articles, posts, or anything for your social media. Not only does Loomly deliver interactive posts, but it also collects and organizes all materials in a separate category.
Those categories allow users the ability to evaluate and test posts before posting. You'll never run out of new topics, feeds, or events. But the best thing about Loomly is Calendar View. It allows you to see all your social media in one place.
You can easily arrange and plan your days and months with the drag and drop feature.
Buffer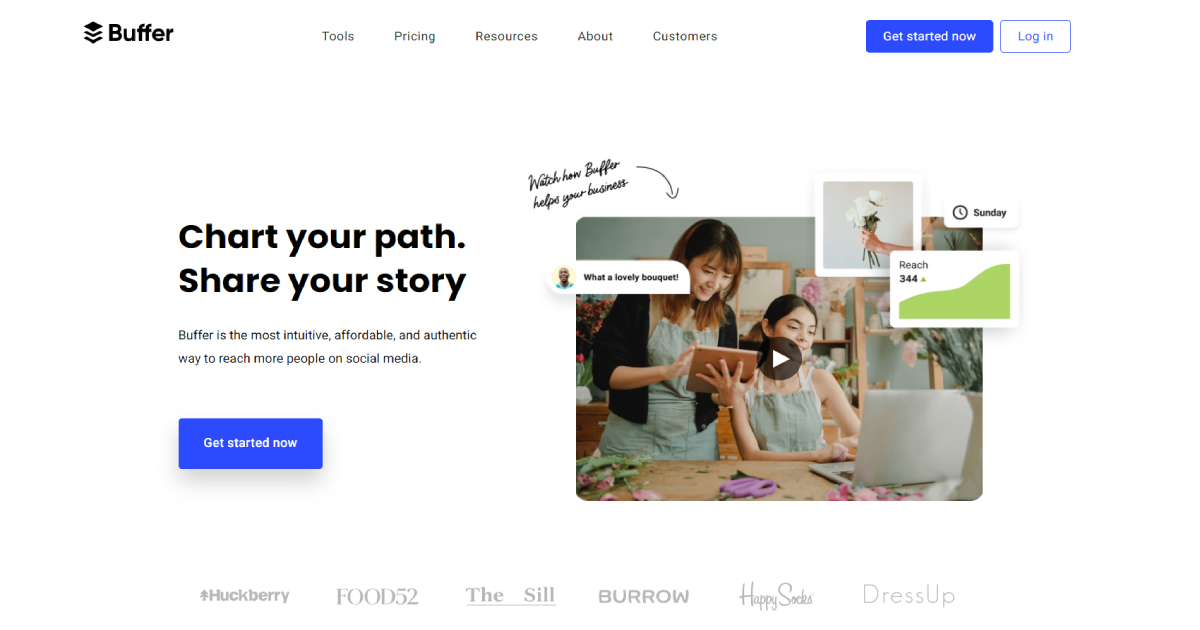 Buffer's primary goal is to make your customers and visitors happy. While studying and tracking their interest and engagement, Buffer will determine which techniques will be the most effective to you and all your social media.
When you come across something you want to post on your social media profiles, you need to add it in Buffer and let it release it instead of you at a designated time. You can quickly build a different post inside this program by connecting your social media profiles.
Sprout Social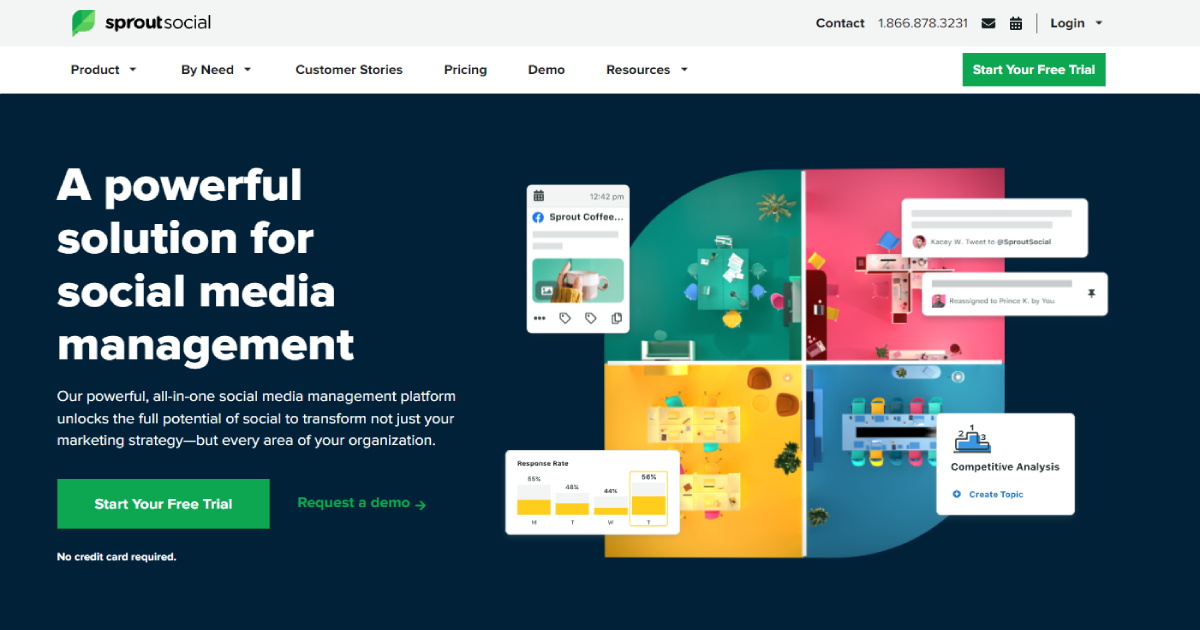 Sprout Social is another social media reporting and analytics approach enabling companies to control chats and uncover valuable information that led to actual organizational or excellent business outcomes.
This tool is a terrific option for you. It helps you organize your postings in a scheduler, fantastic tracking system, and monitoring tool. But your life will be so much easier with a Smart inbox feature.
You can view your incoming mail throughout your social media and discover new discussions about your brand. Also, you can then reply to some messages and all from one location.
Eclincher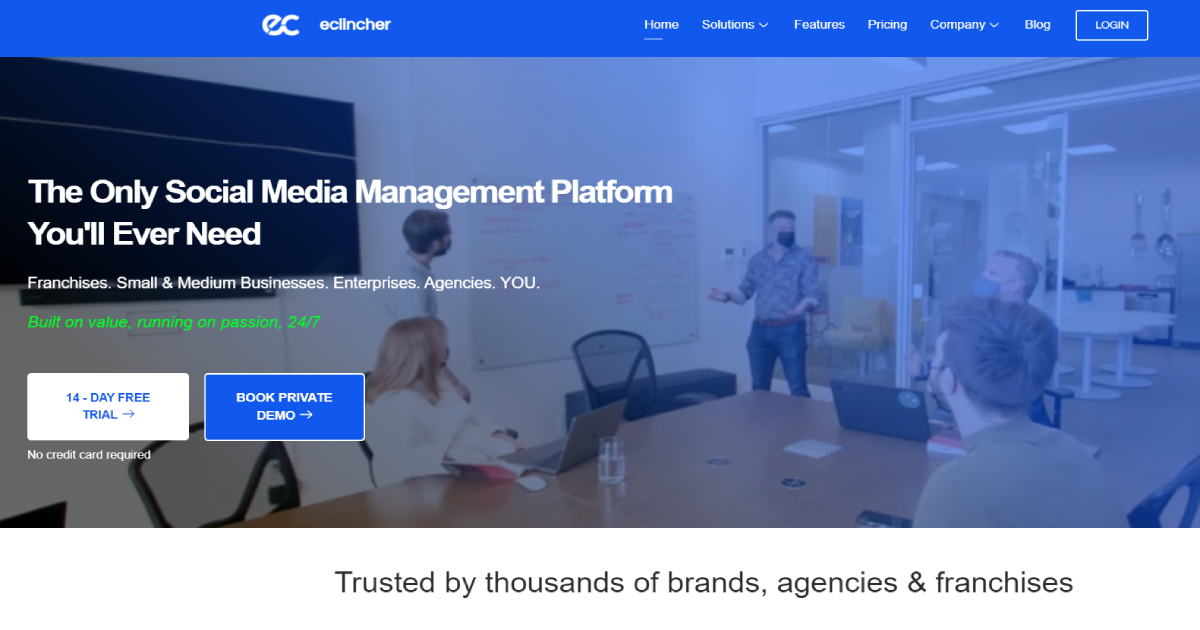 Next on our list is eclincher. This tool will help you with scheduling, engagement with your audience, social media analytics, publishing, reporting, and everything that every social media management platform needs.
Furthermore, eclincher maintains a record on areas of interest in tracking your newsfeeds. It allows you to monitor phrases, tags, comments, and corporate names, among other things.
Social Champ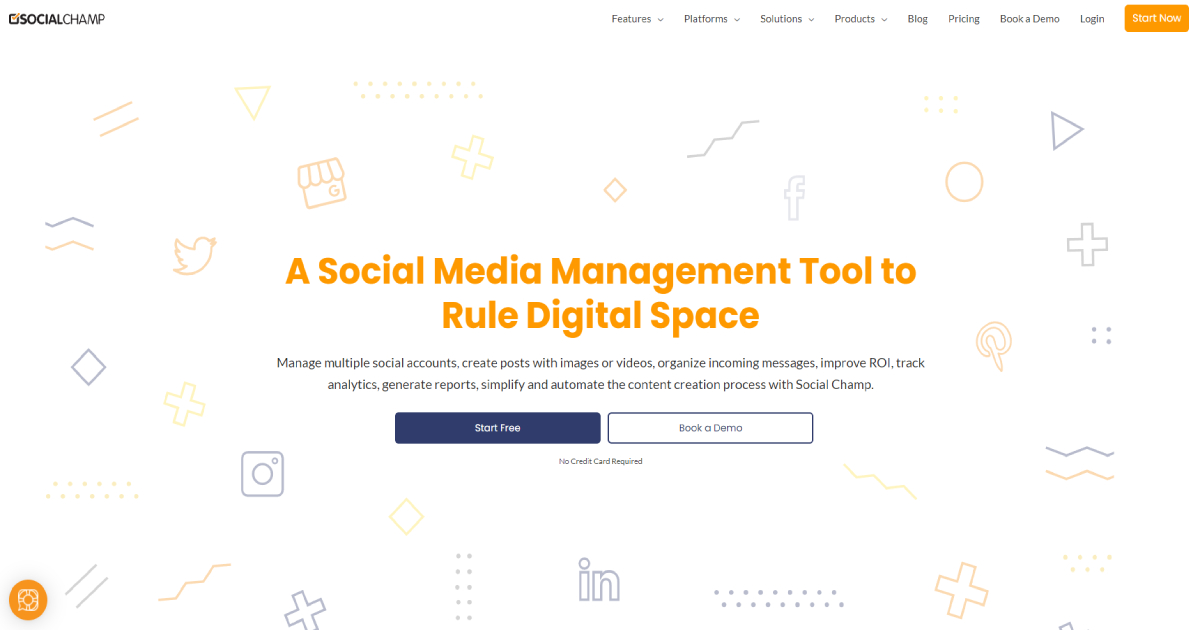 And we are saving the best for last. We have Social Champ. This tool is one to rule them all because of their commitment to having everything you need for all your social media platforms.
You can use Social Champ to publish or plan material throughout numerous social media. Even so, you can monitor the results of your posts and communicate with your fans.
Moreover, a graphical planner empowers you to drag and drop your plans and modify, remove, or share material. Also, you can respond to any comments, messages, or reviews and get fantastic feedback that will determine if your posts are good.
Conclusion
Suppose you are a small company that wants to publish your content regularly or are a large enterprise that wants to have collaborations and track individual customers regularly. In that case, any of the above platforms will help you a lot.
Why should you care for your social networks when you already have ready-made programs that will do it all for you? With them, you don't have to worry about forgetting to publish some of your new content and losing your existing audience.
The only thing left for you is to see which of the listed alternative options suits you best.