The number of websites that use the internet and online systems to present and sell goods and services and transfer their money is increasing daily. One of the most used eCommerce platforms is BigCommerce.
BigCommerce is a solution that offers space and features to business owners to sell their products the most effectively. It contains a robust website builder that can help you personalize your online store and strengthen your brand.
Due to its simplicity, BigCommerce as a platform is best suited for people with little or no coding and design experience. Consequently, it lacks some features and might be limited for some businesses. Many solutions can answer all needs and adjust to different companies.
This article will present some BigCommerce alternatives and competitors, so be sure to read it thoroughly.
Let's get started!
1. Gigrove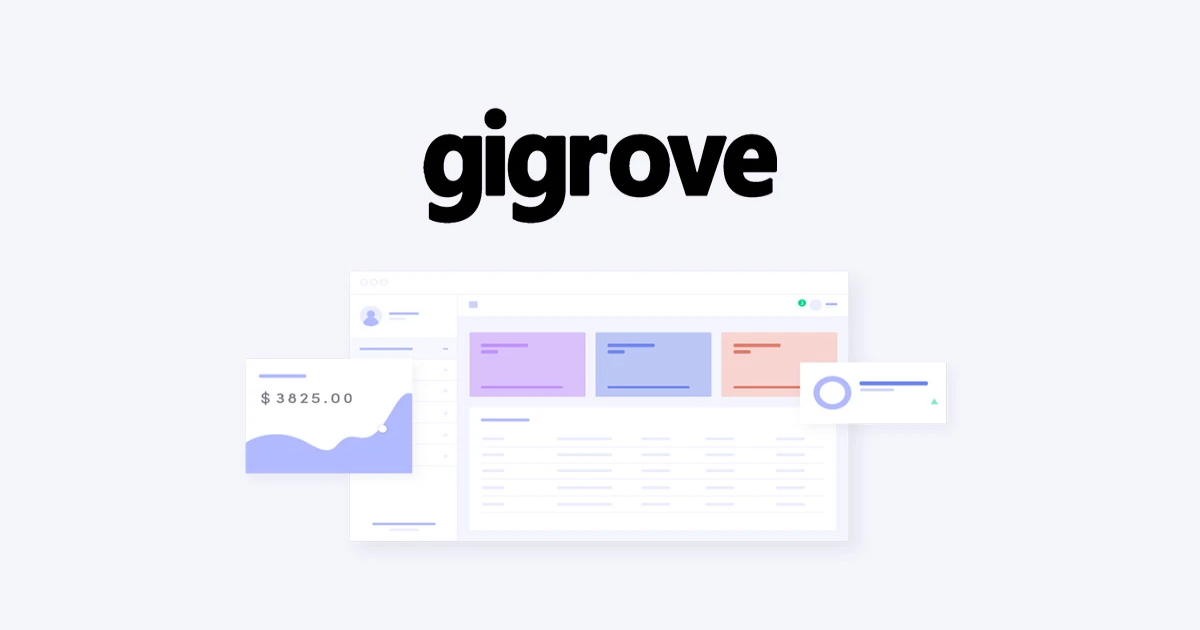 Gigrove is a simple, fast, and professional solution for any eCommerce store. It is considered a solid alternative for BigCommerce due to its long list of features and simple and easy way of using it.
What Separates Gigrove From the Others
Gigrove has a straightforward dashboard with features on the left menu. It contains different possibilities for different selling products meaning that the businesses on the Gigrove can sell food and groceries, technology and software, work of art, books, online products (ebooks, online classes, and lessons), accommodation, tourist activities, and more. Furthermore, every product can have a detailed description with images and tags.
Gigrove offers features of managers for bookings, orders, delivery, and shipping. Also, its vital feature is the ease of payment, which helps you get money 24/7. It integrates with many online payment solutions, accepts PayPal, Stripe, and credit cards, and works with many world currencies and languages. In addition, it offers high-security levels making online shopping comfortable enough for you and your customers.
Gigrove efficiently manages your relationship with your customer offering vital CRM tools. Next, it collects your data and tracks your analytics, generating detailed reports for improvements. Also, it presents team members' work and capabilities for future tasks.
Gigrove is an excellent option for any business, but it is best suited for small businesses and eCommerce just starting to grow. Its simplicity and variety help you present your unique products and services, and its many safe options of payment guarantee returning customers.
Gigrove has three pricing packages, each of them as a one-time purchase. They offer the same list of features with different numbers of purchased codes of sub-accounts. A single code costs $49 at the moment, which is an excellent option for a small business. In addition, every purchase has a 60-day money-back guarantee, which is more than enough to find out that Gigrove suits your needs.
2. Shopify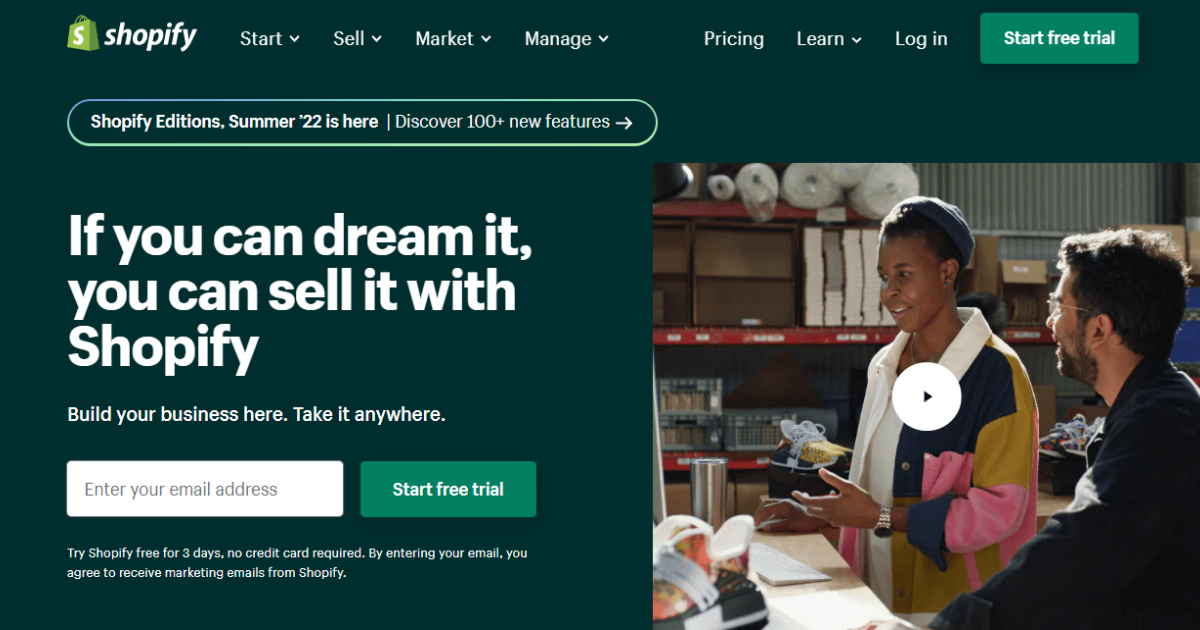 Shopify is the most popular BigCommerce alternative. It is a simple, flexible, and fast platform for any business. On top of that, Shopify offers customizable themes and templates that can quickly become your unique store. Shopify is great for physical and digital products, companies that sell amazing products and are short in the budget for more expensive solutions.
Shopify has excellent marketing tools that can improve your sale. Also, it integrates with many third-party tools and guarantees safe communication and money transactions. It has simple order management tools and fast checkouts. As BigCommerce, it also has analytics and reports. It has many plans, but they offer a trial period for testing the platform.
3. Sellfy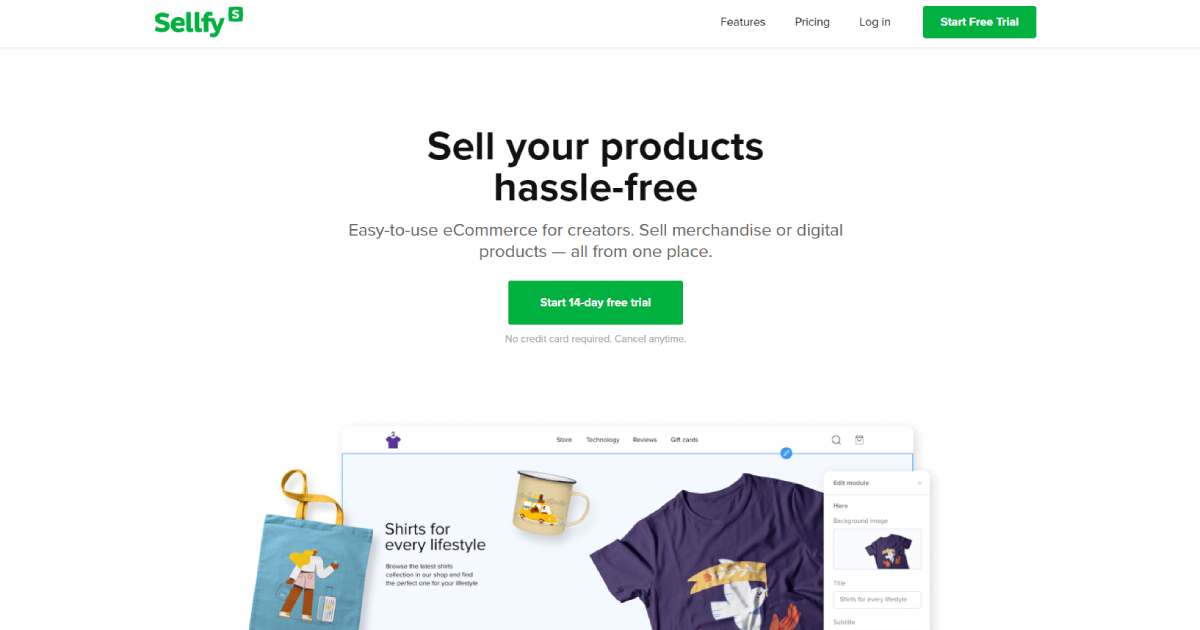 Sellfy is an eCommerce platform the best suited for starters in online business. It has an easy and simple-to-use dashboard for creating an online shop. It offers full customization, creating a unique store, and connecting your domain to the platform. In addition, Selffy accepts digital and physical products, subscriptions, and designs on already available merch.
Sellfy offers marketing tools with discounts and coupons, simple orders, and optimized checkouts. It is an excellent option for creators, beginners, and small businesses running tiny operations.
Sellfy has many pricing plans and a 14-day trial period for accommodation.
4. Volusion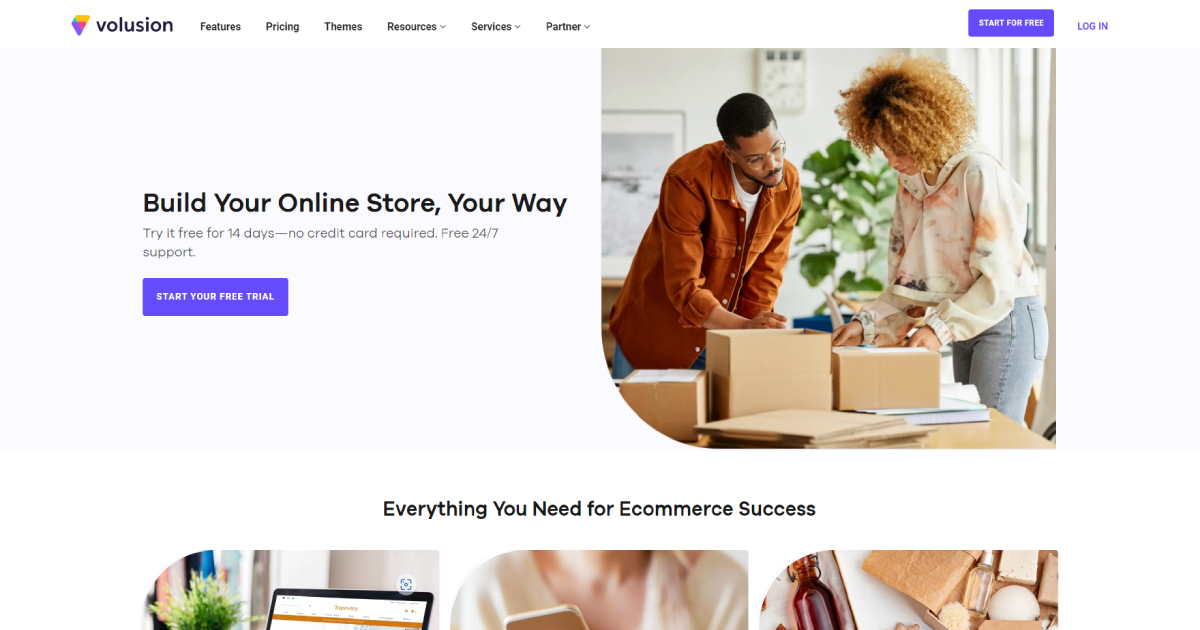 Volusion is another simple eCommerce builder offering all the essential features of BigCommerce. It has an easy-to-use editor with many themes and customizable templates for your brand. Also, it has tools for product entry and description, orders, and modern checkout solutions. It integrates with PayPal and Amazon Pay and accepts credit cards and electronic checks.
Volusion ensures secure and protected communication and purchases with the help of SSL certification. Next, it manages customer accounts, which helps you get to know your customers more based on their purchases and search history. Also, it collects analytics and ROI tracking and generates reports. Furthermore, it has vital marketing tools and SEO features.
Volusion is accessible on all devices. It offers more pricing packages depending on the included features.
Conclusion
Many platforms are excellent alternatives for BigCommerce. Based on its simplicity and list of powerful features, Gigrove is considered the best alternative suited for all types of businesses. It integrates with many tools and has numerous different payment method options.