Video marketing is an unavoidable type of advertising because it has become trendy in this modern age. Nowadays, almost every brand uses videos to attract publicity and catch its attention. A recorded video is not enough to achieve that, yet there should be a way to upload and digitally record it and then edit the video according to your needs.
Most of them publish their videos on YouTube. YouTube is the most popular video-sharing website in the world. Visitors can see videos posted by other users and those they have created and interact with them through likes, shares, comments, and likes. The video service is available on desktop computers, notebooks, tablets, and smartphones. Most youtube users end up buying youtube views to position higher and gain better reach.
If you are unsure where to begin and which tool to use to make such videos, here is a little help.
1. Wondershare Filmora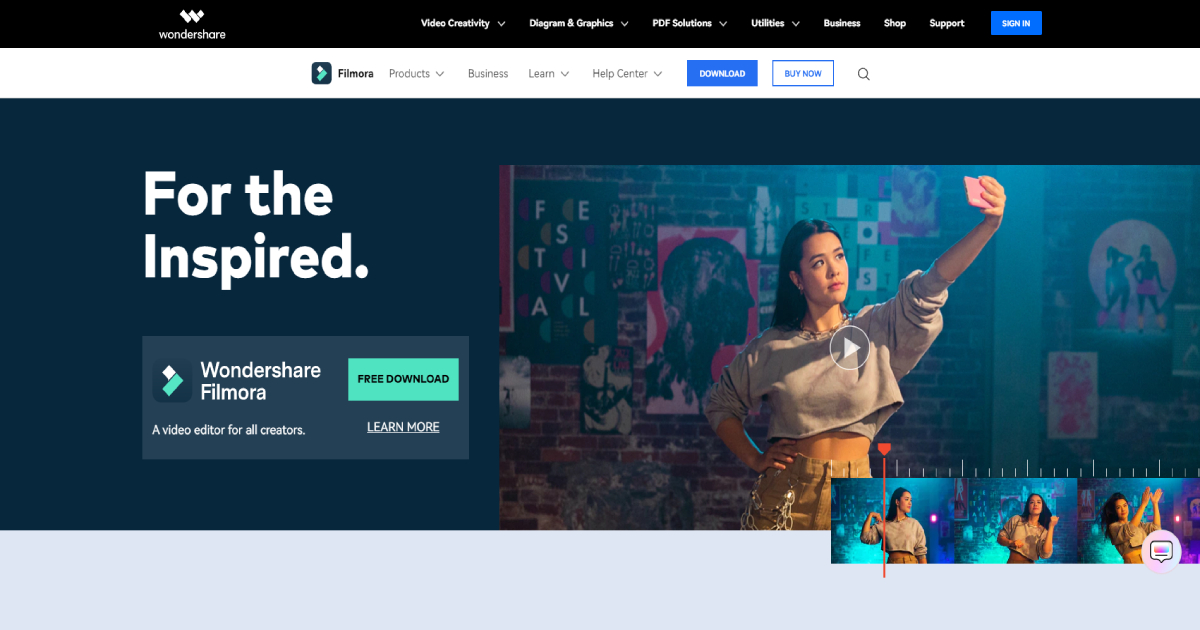 To begin with, Wondershare Filmora is a well-known video editing software suitable for beginners and compatible with both Windows and iOS. This tool has many features and allows you to change so many details to bring your video to perfection.
It will enable you to choose among various styles, designs, animations, and customizations, yet it is straightforward to use. You can also adjust the speed, rotation, color effects and create an interactive video.
Also, this tool enables you to quickly fade your music so that your dialogue can stand out or save you some time by automatically applying color correction settings across multiple clips. With Filmora, you can also edit and tailor your video for any social platform.
Moreover,  it offers you a free trial and many plans starting from $7.99, depending on your needs. So, don't wait up – jump into creative editing with Wondershare Filmora.
2. Biteable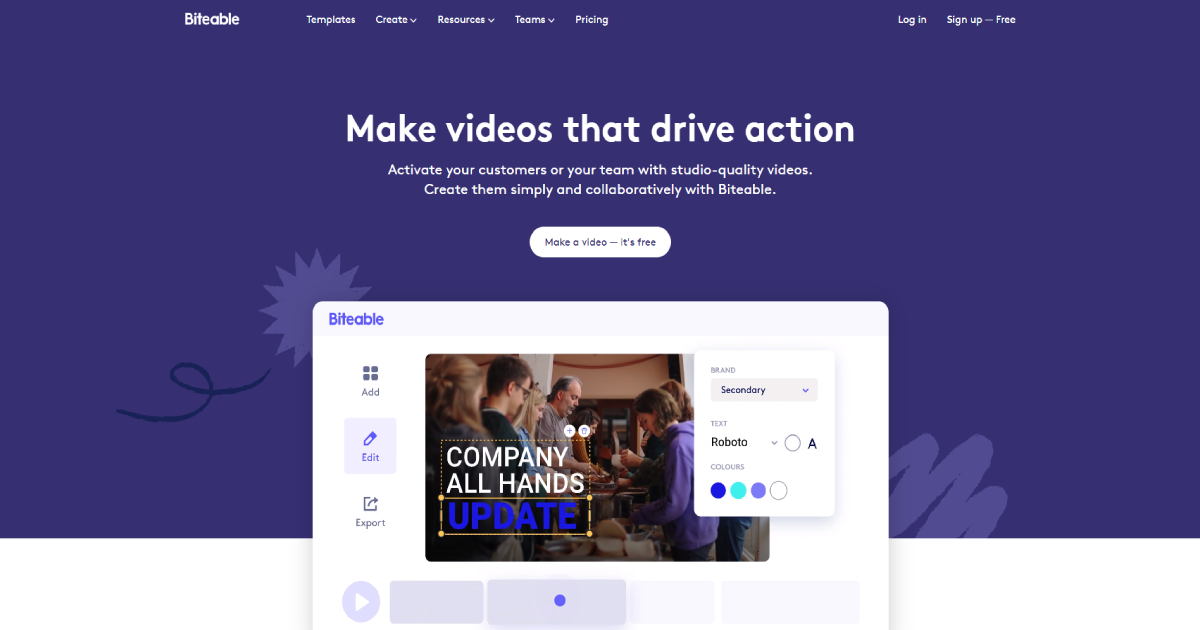 Biteable is an excellent and diverse video editing software that helps you create all sorts of professional videos. It is perfect for businesses because it offers templates for marketing, selling, HR, entrepreneurs, social networks, and many more.
This tool is easy to use, and you are not required to be skilled in video editing. Since colors are an essential and powerful tool, you can personalize them and match them to your brand. You can also choose various animations to make your ads and content mind-blowing.
Furthermore, Biteable offers a built-in library with thousands of templates and animations, but it also lets you upload custom content. You can try it with a free trial or choose between three different plans starting from $20 per month.
3. Magisto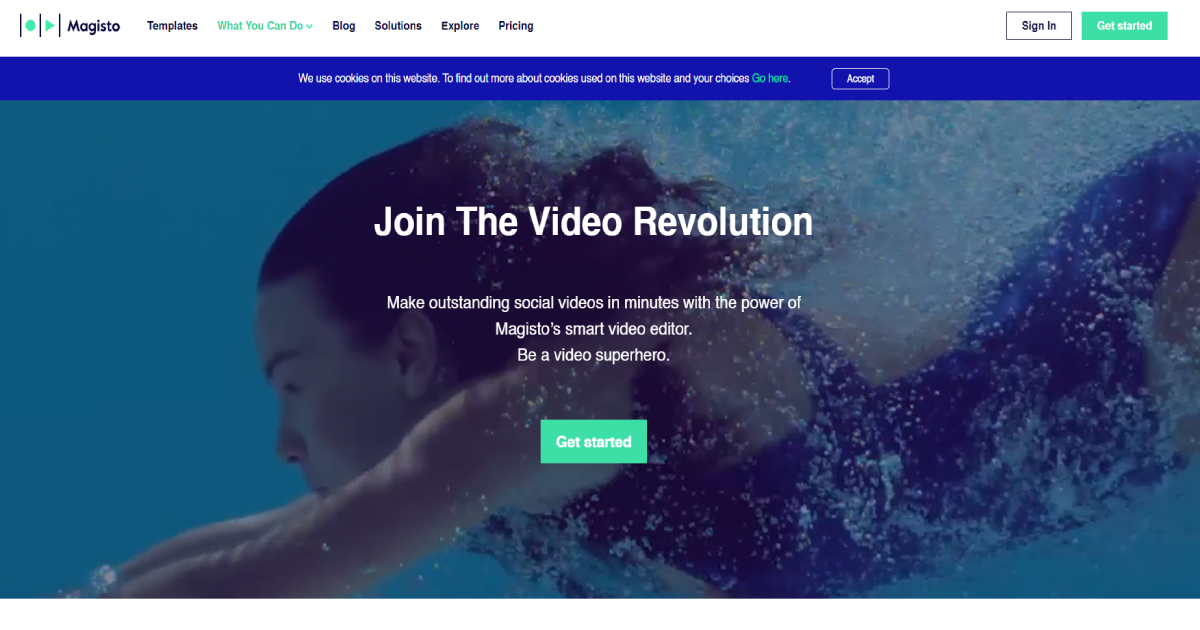 Magisto is another good choice if you are looking for simplicity and a note of professionalism at the same time. It offers millions of new high-quality video and image options perfect for all social media and marketing needs.
This tool promises effective and powerful videos and the improvement of sales and conversion rates. You can quickly transform your photos and videos and create inspiring videos. Moreover, you can choose music, effects, animations, templates, and editing styles.
One of the significant advantages of this tool is that it has built-in video analytics, which can help you see what should be improved. Magisto video app is compatible with Android and iOS, but it also offers an online tool. This tool costs $9.99 monthly.
4. Vidyard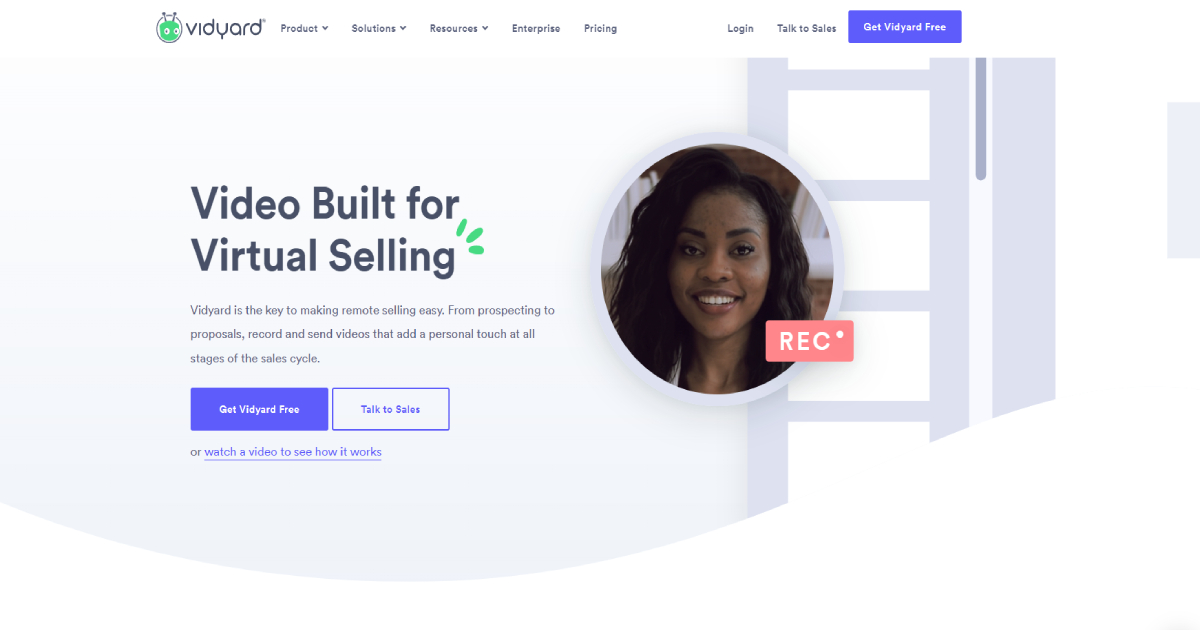 Vidyard is a popular video marketing software highlighting businesses and educational purposes used by big brands like Lenovo. This tool offers analytics services that can help you measure the performance of your video marketing.
It includes screen recording, personalization, basic video editing, and platform optimization. You can easily integrate your video with Gmail, Outlook, and other business tools and post them directly to Facebook, LinkedIn, and YouTube.
Your personalized videos made with Vidyard will attract the audience's attention. Even so, Vidyard is free for personal use, so be sure to test it out.
5. Animoto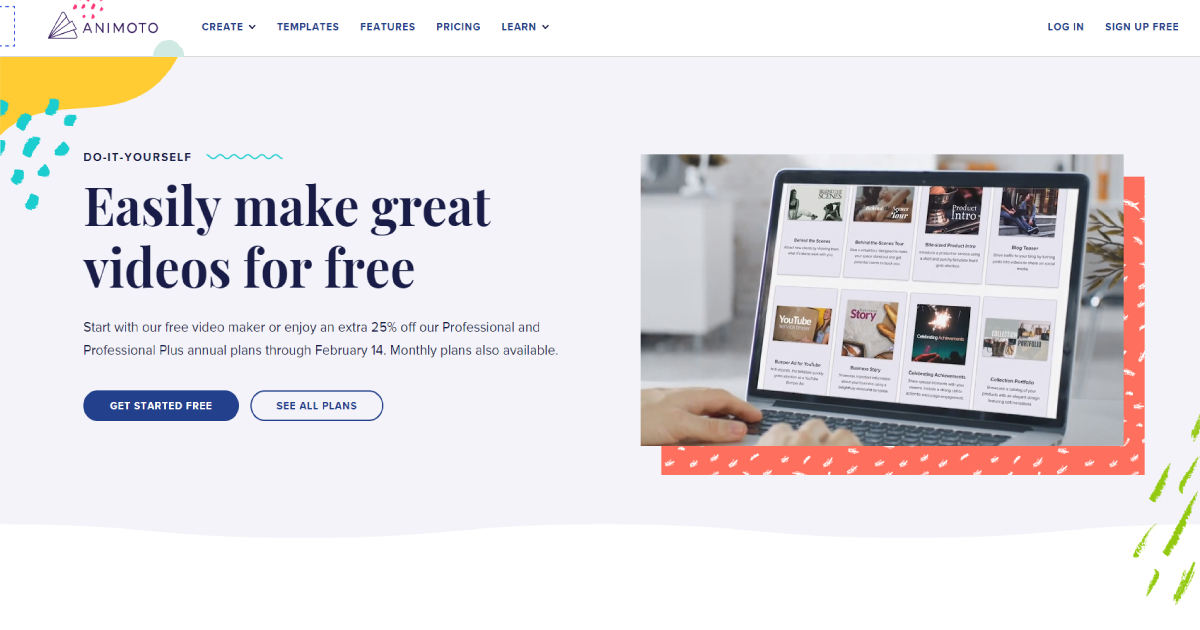 Animoto is considered more professional marketing software that anyone can use, even without previous experience in video editing. This tool offers you everything you need to create stunning videos and includes powerful features that make video editing fun and easy.
It has a built-in library with millions of photos and videos, as well as a library of thousands of licensed tracks that can save you a lot of time. There are plenty of customizable templates, a great selection of fonts, and other cool features.
Furthermore, you can create videos tailor-made for your brand and adjusted to your needs. For example, you can add a logo watermark to your videos for better brand recognition.
You can use Animoto for free, but you should choose one of the plans from $15 a month for professional tools.
Conclusion
Video marketing is a crucial part of modern marketing strategies and one of the best ways to promote your brand online and get more visitors to see your website.
There are plenty of tools that can help you create amazing videos which will attract your audience and make your brand look great. We can guarantee that you won't regret it if you try one of these listed above.