Want to quickly and easily attract as many new visitors as possible? Do you want to show them what you have to offer on your WordPress site? Then you are in the right place.
The WordPress gallery plugin makes it easy to create unique galleries or portfolios for your WordPress dashboard. Your customers or viewers will be more motivated to stick to your homepage by increasing them.
In this article, you can read more about the top 4 WordPress gallery plugins to enhance your user's experience by using photography.
So, let's begin!
NextGEN Gallery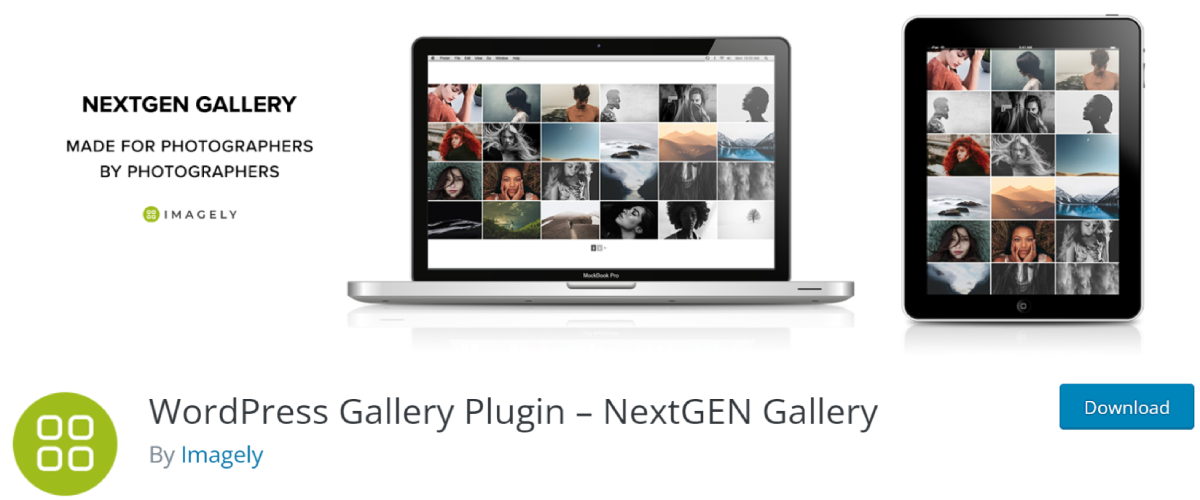 First on our list is NextGEN Gallery. NextGEN is an excellent WordPress gallery plugin solution that allows you to publish photographs simultaneously, integrate user information, share, add pictures, adjust images, and combine collections into albums.
This plugin has three major gallery styles and two album types. Slideshow, miniature, and image browser gallery styles are available, as compact and extended album styles. But wait, there is more. You will have a lot of flexibility over the dimensions, style, scheduling, movements, interactivity, lightbox elements, etc.
The best thing about this plugin is that it is straightforward to set up on your website. It will be up and ready for your customers and visitors to see in just a few minutes.
FooGallery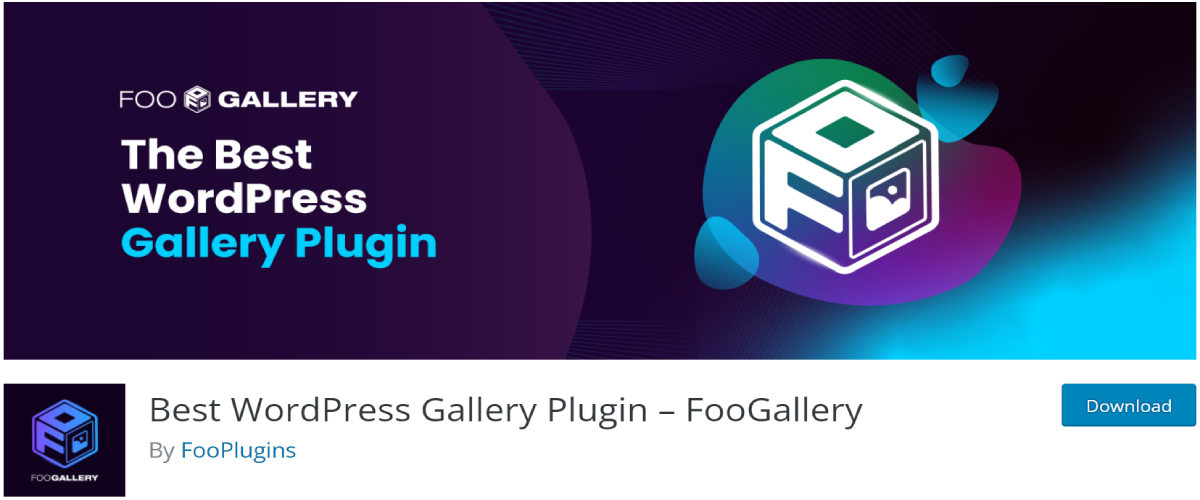 With FooGallery, you will have the ability to personalize your photos easily. You can adjust the size, spacing between images, and color and shadows in the photos. But the best thing is that it focuses on Search Engine Optimization, and trust us, this is very important for any development of a successful website.
FooGallery is a simple picture gallery plugin with beautiful pre-built collections and themes emphasizing efficiency and optimization. But it also provides you with simple and basic features such as a drag and drops tool, captions, filtering tags, and adding videos to your dashboard.
Envira Photo Gallery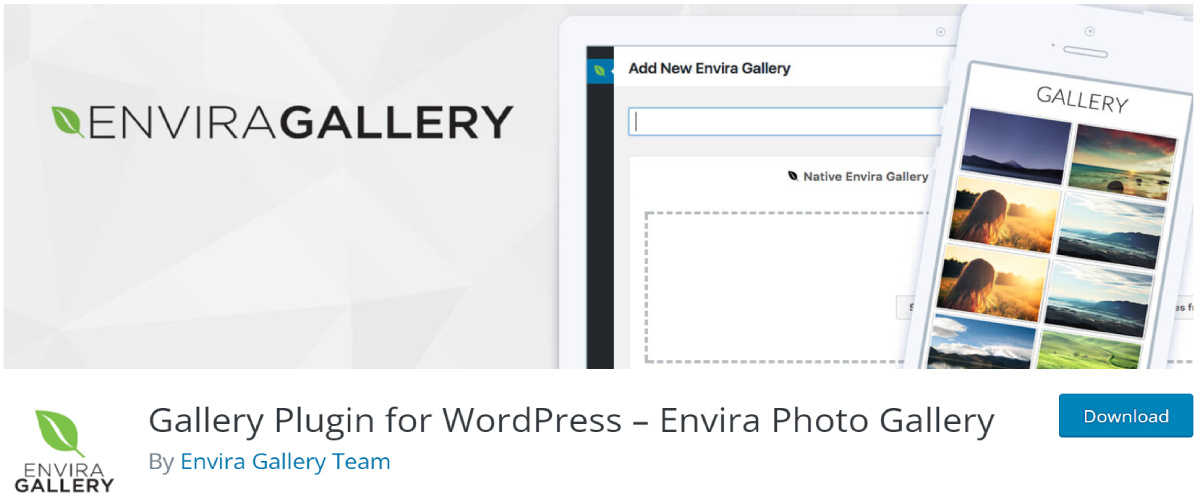 Envira Photo Gallery is another excellent plugin that will help you improve your SEO (Search Engine Optimization) and your photography. This plugin allows you to build stunning photography and video galleries by utilizing their pre-designed templates but do not worry.
You will also have the opportunity to make your templates and show off your personality. With it, you may add your photographs, reorganize columns and rows, and generally construct a gallery by using a simple drag and drop tool.
This plugin will provide watermarking, password protection, links, and video galleries.
Modula Image Gallery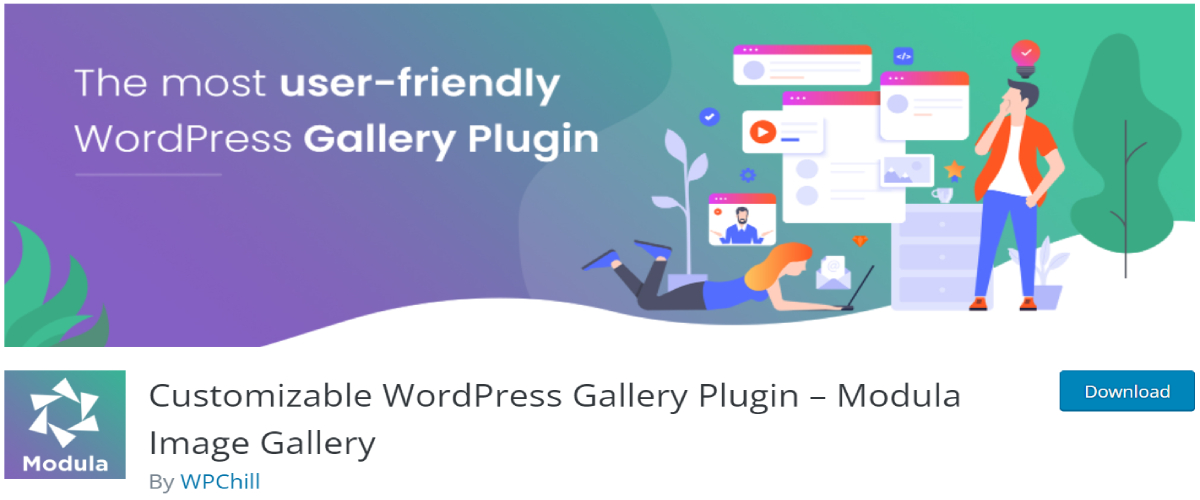 The last plugin on our list is Modula Image Gallery. Like all the plugins in this article, this plugin will help you add galleries to your website and edit it to your liking with colors, fonts, effects, and sizes.
This plugin will rock your world with its customization abilities and ease of use. With this plugin, you can add many image galleries, and it will not create any problems for you. Moreover, it will not slow down your website.
But only this plugin will help you the most around protecting your content. While using suitable security and copyright capabilities, you can prevent your content from being copied and hijacked.
Conclusion
Adding any photography to your website will improve your entire website for the better. We have offered you several options, and they are all excellent. Also, we are sure that you will like them all, and the best thing about them is that they are all free.
So, you do not have to worry if you will be able to afford them all. You can try them all without any worries. We hope this article will help you find the best gallery plugin for you and your needs.